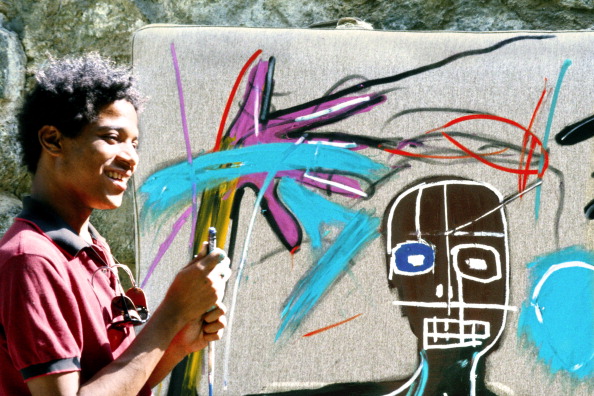 Writer and art world staple Anthony Haden-Guest has decided to clear the air about his involvement in the tragic early death of artist Jean-Michel Basquiat, who overdosed on heroin in 1988. In a short memoir-style piece for Artnet News, Haden-Guest (who has written for this publication on numerous occasions) discusses a Vanity Fair profile he planned to write on the artist the year he died. That article, according to Haden-Guest's accusers, was the last straw which supposedly pushed a strung-out Basquiat over the edge. To that, Haden-Guest had this to say: "Yes, being pursued by a shadow must be pretty unpleasant."
The gossip that has trickled through the downtown crowd over the decades was first rehashed in the 2010 documentary film Jean-Michel Basquiat: The Radiant Child, by the artist's former girlfriend Tamra Davis, eventually making its way back to Haden-Guest through the grapevine. The origin of rumor comes during an interview with writer Glenn O'Brien, who, while discussing the artist's fateful overdose in an interview in the film, mentions that the he had been distraught over a profile Haden-Guest planned to write. And while O'Brien mistakenly notes that Haden-Guest was to write the article for New York, and not Vanity Fair, it was seemingly still enough to draw speculation from gossip mongers.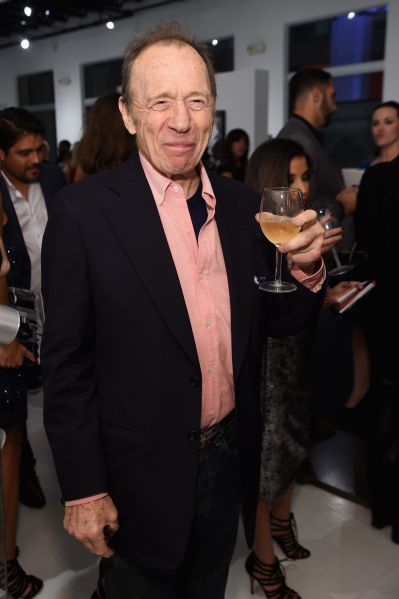 As far as the VF story, which was to be "about [Basquiat's] remarkable career, with the timely touch that he was [right then] kicking heroin," Haden-Guest reveals he completed only one interview with Basquiat, during which "He was open to difficult subjects, such as his family, and told me that he was 'controlling' his heroin use," he says.
But, in between that initial interview and a before reaching out to the artist for a follow-up, he received a call from collector Ethel Scull—known for amassing one of the first major collections of Pop art and Minimalism with her husband Robert—who warned the writer that his article was putting "a lot of pressure" on Basquiat.
"No problem, I said. I would take care of it," writes Haden-Guest. "I called Basquiat and told him I would put the story off until he was up for it." He did, but shortly after, on August 12 1988, Basquiat passed away.
Haden-Guest went on to write his piece for Vanity Fair, which ended up being an obituary.
Reflecting on the unfortunate timing of his profile and O'Brien's comments in the film, Haden-Guest says: "Clearly Basquiat had complained to him, presumably about the same time that Scull had called me, so I didn't suspect malice; perhaps I was insufficiently outspoken."
It's been nearly six years since the film's release, but the misunderstanding between Haden-Guest and O'Brien has continued. Haden-Guest points to a quote from O'Brien's 2013 book on Dash Snow, in which he speculates "Basquiat was living in fear of a forthcoming article in New York Magazine that Anthony Haden-Guest was writing. By the time it came out, he was dead. The shadow of that piece hadn't helped things."