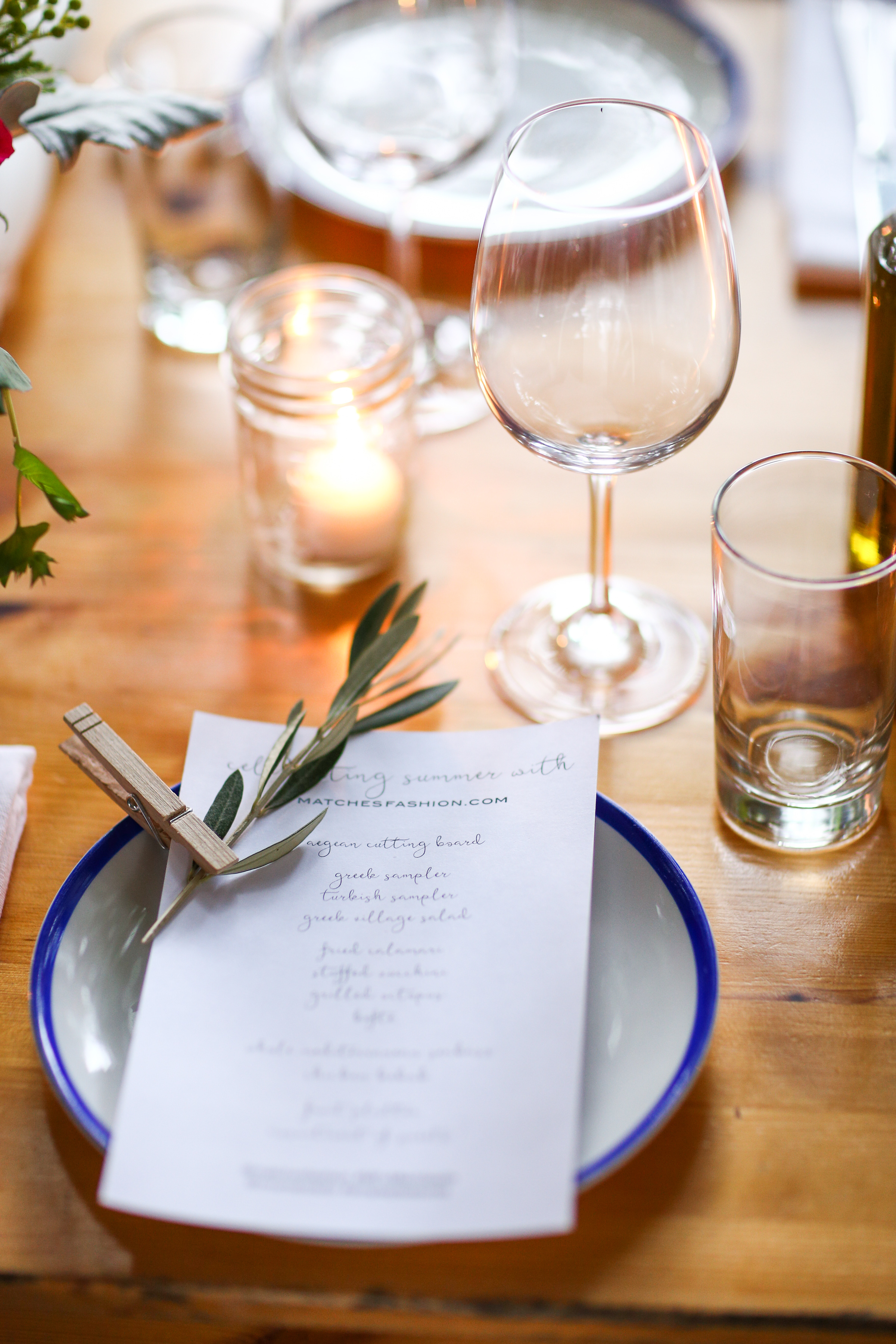 "Oh no, I would never do a runway show here, why would I do that?!" A designer said between servings of stuffed zucchini and whole sea bass at Mandolin Aegean Bistro in the Miami Design District. "I came to do Cabana but no I am not doing the show."
Her sentiments were echoed by another guest at the MatchesFashion dinner. "They aren't really fashion shows are they?" He responded when asked if he would be at the runway presentations. "I mean it's swimwear, but they don't really know how to put on a real show. It's just girls in bikinis walking up and down an aisle." And as an exec at Linda Farrow, he would know about "real shows."
If attendance numbers are any indication, the industry seemed to have the same impression. At show after show, teams were forced to fill seats of buyers and editors who didn't show up with third and fourth row guests as well as attendees that were originally only allotted standing tickets. Hot as Hell had spots reserved for WWD, Nylon and WGSN amongst others, all of which were filled. Carmen Carrera and Scott Eastwood were amongst the notables that actually made it to watch the opening "Fever" rendition by Caroline Vreeland, Diana Vreeland's granddaughter. Other shows were held for up to an hour, to still see less than half the attendees show up. But dinners and parties were the hot ticket item.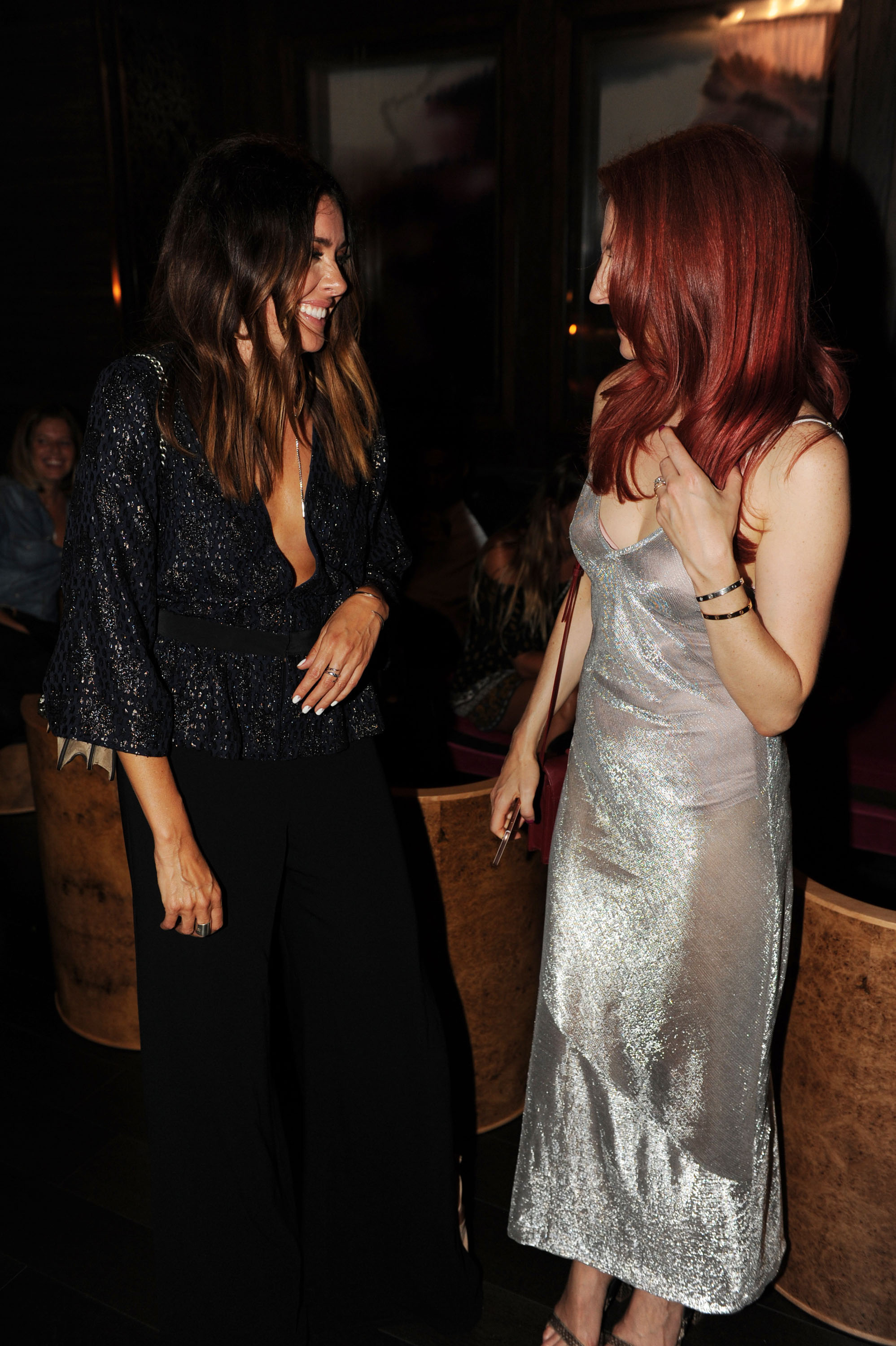 "This year is sort of our big launch for swim and we've never showed in Miami so we wanted to do a little event to celebrate that we were really excited about swim and showing at Cabana," said Jennifer Zuccarini, the founder of Fleur Du Mal who hosted a party at EAST, Miami in Brickell, in collaboration with The Coveteur. "The brand is really about embracing nightlife and New York and I wanted it to just be a good time and people to remember the brand for a happening." The shindig went well past it's midnight close time swapping out Mia Moretti as DJ for eyewear designers Coco & Breezy.
Saturday seemed the night of dinners as blogger Shea Marie and her swim line Same Swim teamed up with Harper's Bazaar for a VIP dinner at W South Beach. That event fought for attention with the Net-A-Porter dinner and the MatchesFashion.com dinner. At the latter, teams from brands like Zimmermann, Marysia and Beams sat amongst MatchesFashion buyers and bloggers like Carmen Hamilton of Chronicles of Her who wore an off-the-shoulder seersucker Lisa Marie Fernandez dress. Hamilton was flown in to the city from Australia for a series of events and shoots for MatchesFashion.com and had no plans to attend shows.
"This part of the business is very important to me," Natalie Kingham, buying director of MatchesFashion.com said referring to what her company refers to as their "Vacation Studio." "Sometimes the designers get really forgotten because everyone knows the ready-to-wear designers, so I wanted to do this to recognize them." Kingham brought the whole team down including the editorial team who shot the bloggers they flew in from Australia and Hong Kong in some of their key brands like Lisa Marie Fernandez, Mara Hoffman and Kiini.
"Vacation is a small percentage of our business but because of the size of our business it's a healthy number," Kingham explained. "It's all been growing really well."
Other bloggers party bussed it to the Marc Bell's $35 million Star Trek-themed estate for a night on KYBOE!'s dime. The watch brand flew in social media influencers from New York, Los Angeles and San Francisco for their show Friday, and the Boca Raton-hosted dinner as well as a few cocktails and visits to the SoHo House.
"It was very different; definitely an experience to see. It was basically like an attraction," Miami-based lifestyle blogger Ria Michelle said. The all-night event allowed Michelle, who has attended Swim Week for the last four years, and other bloggers like McArthur Joseph roam the rooms of the mansion to view authentic props from movie sets, engage in lightsaber battles, play vintage arcade games and enjoy an expansive dinner spread made by chef Todd English and Marc Bell's wife Jennifer Bell. "It was definitely a good use of my time. I really liked having an intimate experience with the head of a brand. It ended up being much better than going to sit at a show just watching models walk on a runway and leaving."
Sunday's event line-up was day-heavy with Mara Hoffman hosting The Standard's Lazy BBQ event. For those who preferred to stay on South Beach, there were multiple party options including the Mikoh-hosted, Hannah Bronfman DJ'd "Healthy" fete at the Hotel and the "Best Day Ever" blow out at Haddon Hall. That Pacsun hosted rager was put on by self-proclaimed Director of Vibes YesJulz and fellow event producer Norma Now. Water gun fights, twerking competitions on floating dolphins and beats spun by Coco & Breezy were the perfect way to close out the week.