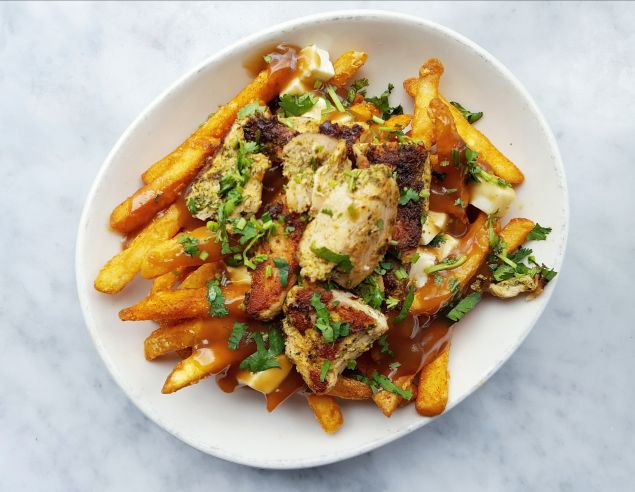 L.A.'s Badmaash, which opened in 2013, and New York's Babu Ji, which opened last year, are both buzzworthy scenester Indian restaurants. The latter has been called the Momofuku of Indian food, so let's start with the obvious comparisons, because this is as good of a way as any to get down and dirty about how the food scenes in these two cities differ.
Babu Ji is to David Chang what Badmaash is to Roy Choi. Babu Ji is East Village and hour-long waits outside in the rain and food-loving fashionistas checking in with a stylish hostess who is holding shit down like a nightclub gatekeeper. Badmaash is downtown L.A. and a chill vibe on a quiet block and streetwear-and-limited-edition-sneakers-clad cool kids gliding in around the corner but a world away from the formality of Redbird.
Both places serve wonderful curries and have menus that are steeped in tradition but ahead of their time.
But back to Chang and Choi for a second. Both had experience in fine dining, but Chang (who worked in the kitchens of chef-operators like Jean-Georges Vongerichten and Tom Colicchio, as well as being part of the legendary Andrew Carmellini regime at Cafe Boulud) had much more because he came up in a city that actually cares about fine dining. L.A.'s food culture, meanwhile—despite its affection for salad lunches that have recently turned into vegetables-on-toast lunches—is as much as about tacos and hyper-ethnic, gut-bomb street food as it is about anything else. This is what Choi channeled and blew up more than anyone as he started a food-truck revolution.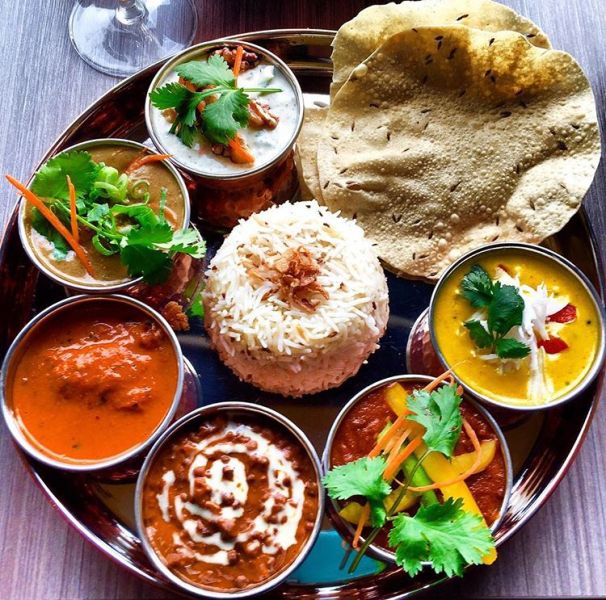 Like Chang and Choi, Babu Ji and Badmaash are pioneers that understand their cities and how they want to eat.
So Babu Ji, from chef/Australia transplant Jessi Singh and his wife Jennifer, puts microgreens atop filets of tandoori chicken, makes resplendent butter chicken that actually doesn't have any butter (it's yogurt-marinated) and serves a dazzling Colonel Tso's cauliflower that pops with heat and acid and love while remaining vegan. All of these dishes can be ordered a la carte, but many diners get them as part of a $62 tasting menu.
Meanwhile, Badmaash, from Canadian-Indian brothers Nakul and Arjun Mahendro and their chef father Pawan, uses chicken tikka to create a decadent poutine with the requisite beef gravy and cheese curds. There's chili-cheese naan. There's some, um, badass butter chicken that totally has butter and which you can get inside a samosa because deep-fry or die, yo. Tasting menu? Hah! Even Redbird, as elegant as Downtown L.A. gets, isn't about a goddamn tasting menu.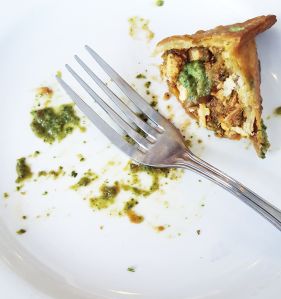 So here's the thing: It's no surprise that the name Babu Ji is based on an honorific that you would use to address a distinguished gentlemen and the name Badmaash is based on a term you would use to describe a mischievous motherfucker. By the way, Badmaash's preferred hashtag is #fuckyourfavoriteindianrestaurant, so there's that.
But here's the other thing: You know how everything cool in New York ends up in L.A.? Word on the street is that Babu Ji might be in expansion mode and the Singhs are looking around in Los Angeles.