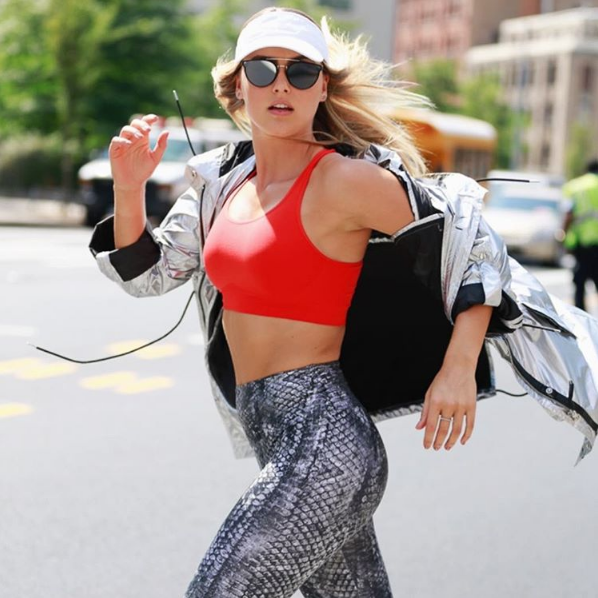 Mark your calendars for August 2, as that date that will go down in athleisure history: it marks the start of Bandier's first-ever warehouse sale. We have a feeling it will rival the massive warehouse sales that Lululemon puts on, or even the ones that Barneys used to do.
Bandier, the Manhattan mecca for eye-popping leggings and sneakers that will leave your entire Modelfit class in awe, will host their sale from August 2 to 7. During that time, discounts on apparel will be as steep as 80 percent off, while footwear and accessories will be marked down to 60 percent off. For a closer look at pricing, leggings will start at $19, bras will be $29 and up, and swimwear and kids products will be as low as $19. The invitation promises that there will be a variety of sizes on offer, and seeing as the store is always stocked with some of the best workout gear on the market, this is one hectic sale you won't want to miss.
Seriously, if you don't want to miss scooping up a pair of sheer Michi leggings or Koral tank top in your size, consider getting to Bandier on the first day. Maybe even an hour or so before it opens. We anticipate that there will be plenty of lines and quite a bit of flurry of activity around these athletic deals.
The Bandier sale will take place at 260 Fifth Avenue, from August 2 to 6, from 10 a.m. to 7 p.m. On August 7, the sale will be open from 10 a.m. to 4 p.m.