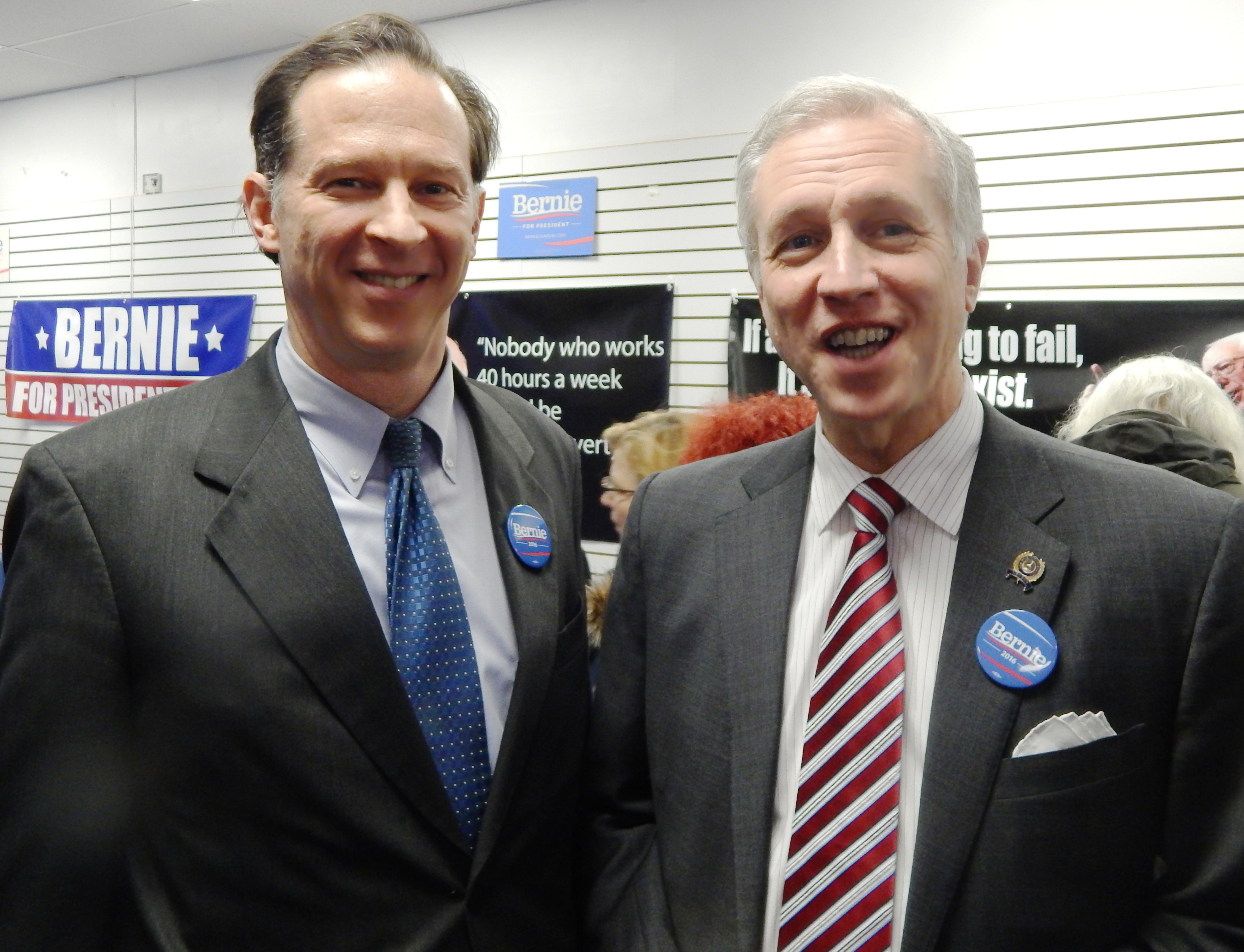 When PolitickerNJ spoke to grassroots NJ Bernie Sanders organizer David Robinson early on Tuesday afternoon, he was in his car on the way to Philadelphia in search of a rally where he could demonstrate his ongoing support for Vermont Senator Bernie Sanders.
Despite Sanders' Monday assertions at the Democratic National Convention (DNC) that former Secretary of State Hillary Clinton should become the next president of the United States, Robinson said he is not ready to make the leap to team Clinton. He is unsure if he will ever be ready to make that leap.
"I am going to wait until the vote at the DNC actually occurs," Robinson said, referencing the fact that Sanders name will likely still be put for nomination despite Clinton's majority of delegates. "As I have really felt from the beginning, I am supporting Senator Sanders through the DNC. I have tremendous respect for him and his wishes are going to count very heavily but, as I said, he is a candidate and I am a supporter. His aim has been for nomination and I am supporting him through the entire process without wavering and without fail."
While Robinson said that he agrees with Sanders that Republican nominee Donald Trump should not be president, he also said that he lacks the confidence in Clinton he did in Sanders. Robinson said that the recent email leak that showed DNC officials coordinating to seemingly undermine Sanders' odds has shaken his confidence even more. That leak lead to DNC Chair Debbie Wasserman Schultz stepping down. Soon after, Clinton named Wasserman Schultz an honorary chair of her campaign team.
"So much has happened even in the last 24 hours, I need to think about it," Robinson said. "I hear people say that the election was stolen and that language is a little strong because, first of all, this is an election not a primary. And 'stolen' isn't the right word. Unduly influenced is more accurate."
According to Robinson, Wasserman Schultz's resignation as DNC chair and her subsequent honorary campaign leader post as chair of the 50-state strategy is not inspiring confidence for Clinton and the DNC from Sanders supporters like himself.
"There is very strong evidence that the primary was influenced from inside the DNC and that is terribly, terribly troubling," Robinson said. "Right now, if these emails are accurate and they seem to be, this is a horrible situation and more people need to be out and be fired and not get an honorary post in the 50-state strategy. That is just and abhorrent signal to send. That is not telling us that we can trust the DNC. That is just telling us that it is business as usual. If they want to build unity to defeat Donald Trump in November they have to do something to earn trust which is very seriously damaged at this point."
Robinson said he has not completely signed on to the "Bernie or Bust" movement and disqualified himself from casting a vote for Clinton. According to Robinson, there is currently a "split" among Bernie supporters: those who have resigned themselves to support Clinton and those who are planning on fighting for Bernie until the very end.
"I don't think it is good intellectually to say 'never' about almost anything," Robinson said of casting a vote for Clinton. "I am not going to rule that out 100 percent but it is not something I am thinking about right now. The roll call vote, as far as I know hasn't happened yet."
For Robinson, one thing he does not agree with is the former Sanders supporters who plan to shift their votes to Trump out of anger at the senator and at the DNC.
"Some are angry at Senator Sanders for simply doing what he said he would all along," Robinson said. "Any supporter of Senator Sanders who changes their support for Trump just doesn't make any sense to me at all. I just don't understand how that thought process could possibly occur."
Clinton will likely face off against Trump in November. This week at the DNC, she is expected to be named the official candidate of the Democratic Party.