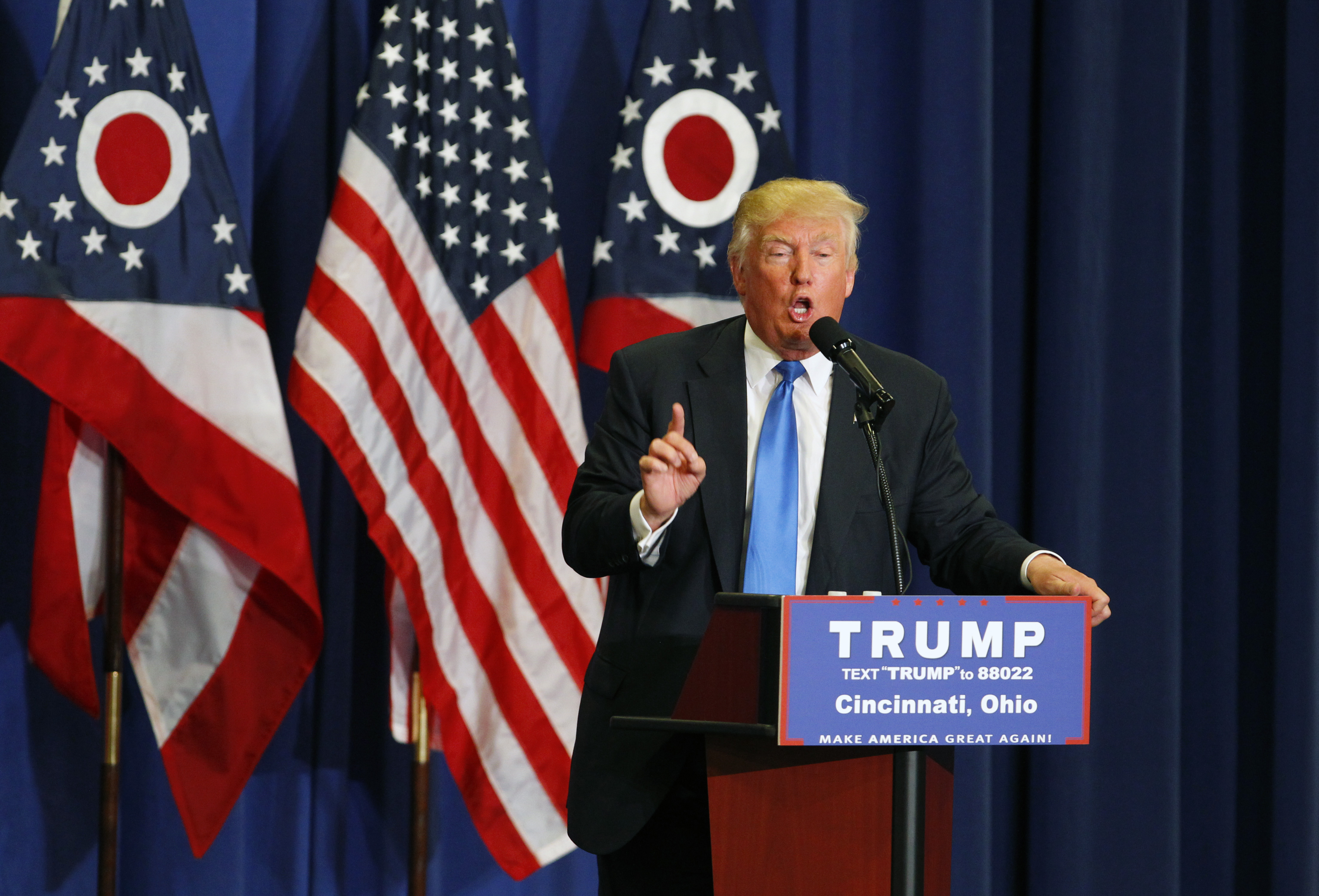 Donald Trump and his Bronx golf course won't be getting a thank you note from Mayor Bill de Blasio any time soon.
"I didn't think that golf course was such a good idea to begin with," de Blasio said today at a press conference.
Trump, the Republican nominee for president, told the New York Post de Blasio was a "maniac" who had not bothered to call or write to thank and congratulate him for building the course, Trump Golf Links at Ferry Point.
"I save the city's ass. I never got a phone call," Trump told the paper in an interview.
But while Miss Manners might consider it an etiquette faux pas for the mayor not to send his thanks, she probably also would not approve of Trump's comments about the mayor—he went on to call de Blasio "one of the most incompetent men" and to say the city had lost its "spirit" under his leadership.
"Donald Trump is losing credibility by the day, and he's a guy who has run a campaign based on racism," de Blasio said. "It's the most racially divisive campaign since George Wallace."
In recent days Trump's campaign has been consumed by controversy surrounding an image he tweeted feature a six-pointed star placed atop a pile of cash branding his opponent, Hillary Clinton, "corrupt." The image was widely viewed as anti-Semitic and it was later changed to remove the star. That storyline appeared to near its end yesterday with a defense of Trump from his son-in-law—and the publisher of this newspaper—Jared Kushner in response to a personal appeal from Observer reporter Dana Schwartz only for Trump to reignite the controversy last night by saying he wouldn't have deleted the image himself.
"I guess I should be honored to be attacked by someone like that," de Blasio said. "He doesn't know what he's talking about. He certainly doesn't understand what's happening in New York City."
Disclosure: Donald Trump is the father-in-law of Jared Kushner, the publisher of Observer Media.