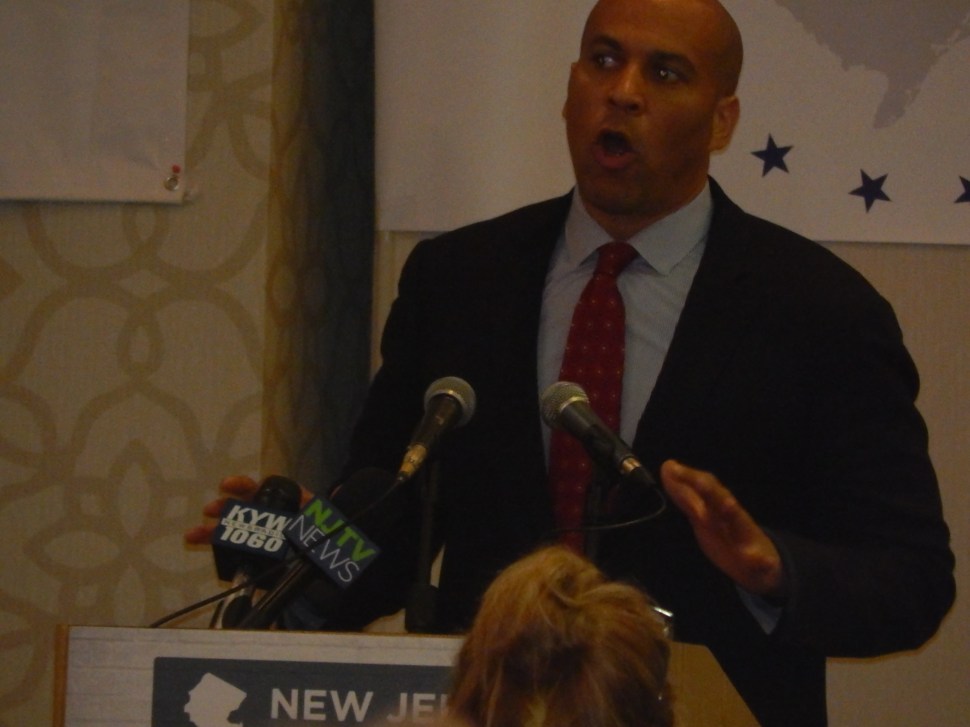 PHILADELPHIA – Away from the national stage and in the recesses of the Renaissance Hotel with the New Jersey delegation, U.S. Senator Cory Booker (D- NJ) saved his grimier, more hard-edged but no less impassioned speech, identifying party complacency in the face of Gov. Chris Christie as part of the problem.
"We have been paying for it because we didn't turn out the vote," Booker told the standing room only delegation crowd at his breakfast this morning, likening Christie's 2009 swamping of the unpopular Jon Corzine to the current cycle. In one of his grimmest ever assessments of the Christie record, the often Christie-friendly senator noted that the Republican governor cut the earned income cut and planned parenthood funding, and yanked New Jersey out of the Regional Greenhouse Gas Initiative.
Booker's breakfast was notable in part because of the presence of U.S. Senator Bob Menendez (D-NJ), the junior senator's more seasoned federal colleague, who's under indictment at the moment.
"I will be loyal to him as long as the days are there," railed Booker to applause.
Booker also appeared to acknowledge Menendez's special substantive record. "He's the smartest man in the U.S. Senate," said Booker, who in particular applauded the senior senator's "attention to detail."