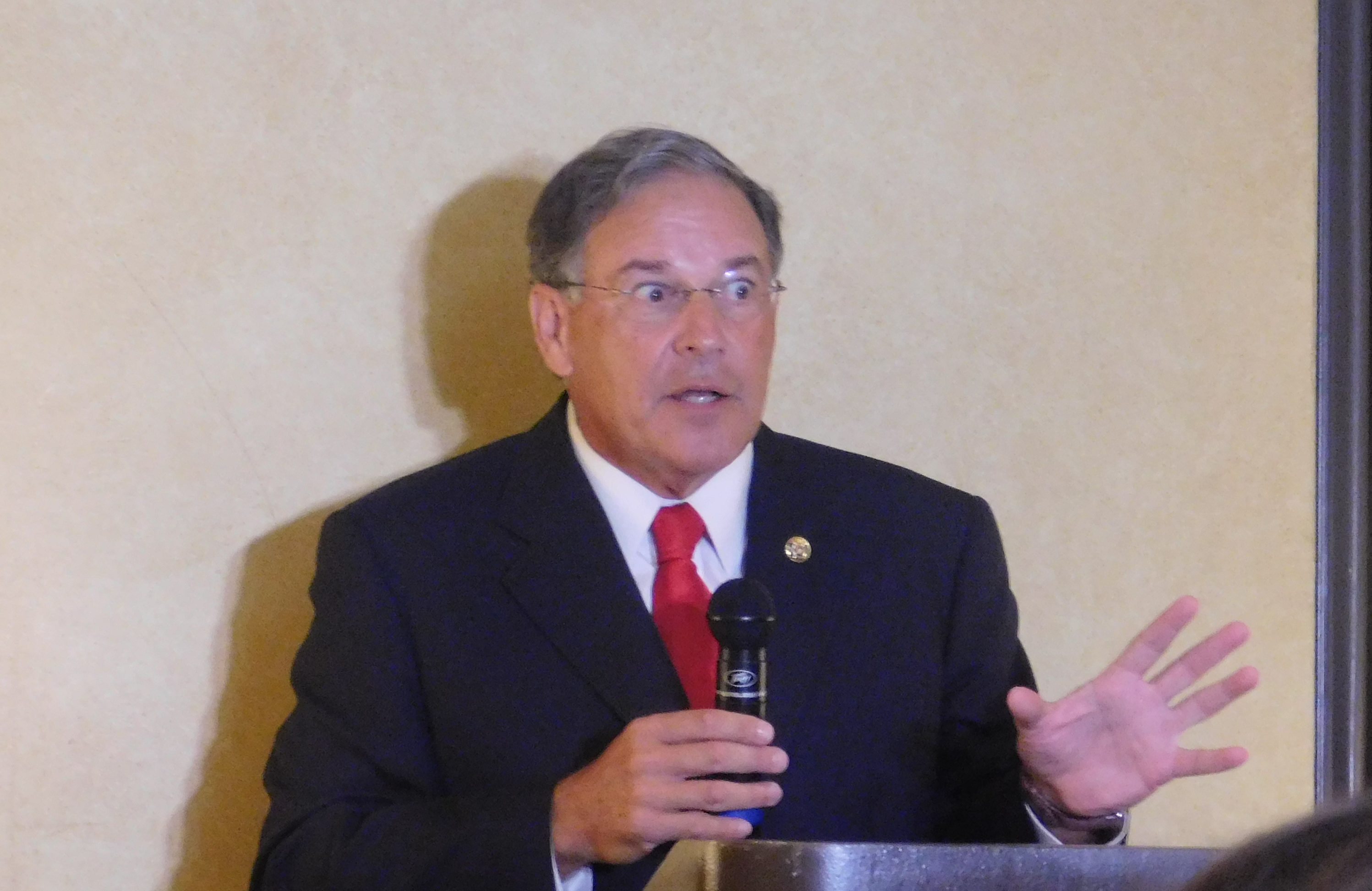 BEACHWOOD, Ohio – New Jersey Assembly Minority Leader Jon Bramnick stood in front of a crowd on Tuesday afternoon at the Hyde Park Prime Steakhouse one block from the Double Tree Hilton currently serving as home base for the NJGOP. But, while the convention so far has been full of speeches touting nominee Donald Trump and the future of the GOP, Bramnick had something different in store for the crowd: comedy.
"I am going to be honest with you, I am thinking about running for Governor," Bramnick said. But, while that comment might serve as an announcement of 2017 aspirations under most circumstances, it served as a vehicle for a punchline on Tuesday. "I am not making any announcement but all my advisors… say to tell all of your bad stuff up front. I am now going to tell you all the stupid stuff I have done since I was five-years-old. We should be out by seven o'clock."
Bramnick also did not shy away from recent criticism faced by Melania Trump for supposed plagiarism of Michelle Obama's 2008 convention speech. When he gave event attendees some rules for New Jerseyans to follow in Ohio—including saying 'Hello' to Ohians and avoiding pizza—Bramnick said that he got the entire rulebook "word for word" from New York but that it wasn't plagiarism to do so.
"Just nod and say 'Second Amendment,' 'Second Amendment,' 'Second Amendment,'" Bramnick told the mostly Jersey crowd about how to behave around some of the more conservative delegations from around the U.S.
While the room was full, few serving elected officials from New Jersey were present. State Senator Sam Thompson and Assemblyman Bob Auth were both present.
His jokes also touched on jersey stereotypes, family and working for Governor Chris Christie.
Bramnick is a long time holder of the title of "Funniest Lawyer in New Jersey."