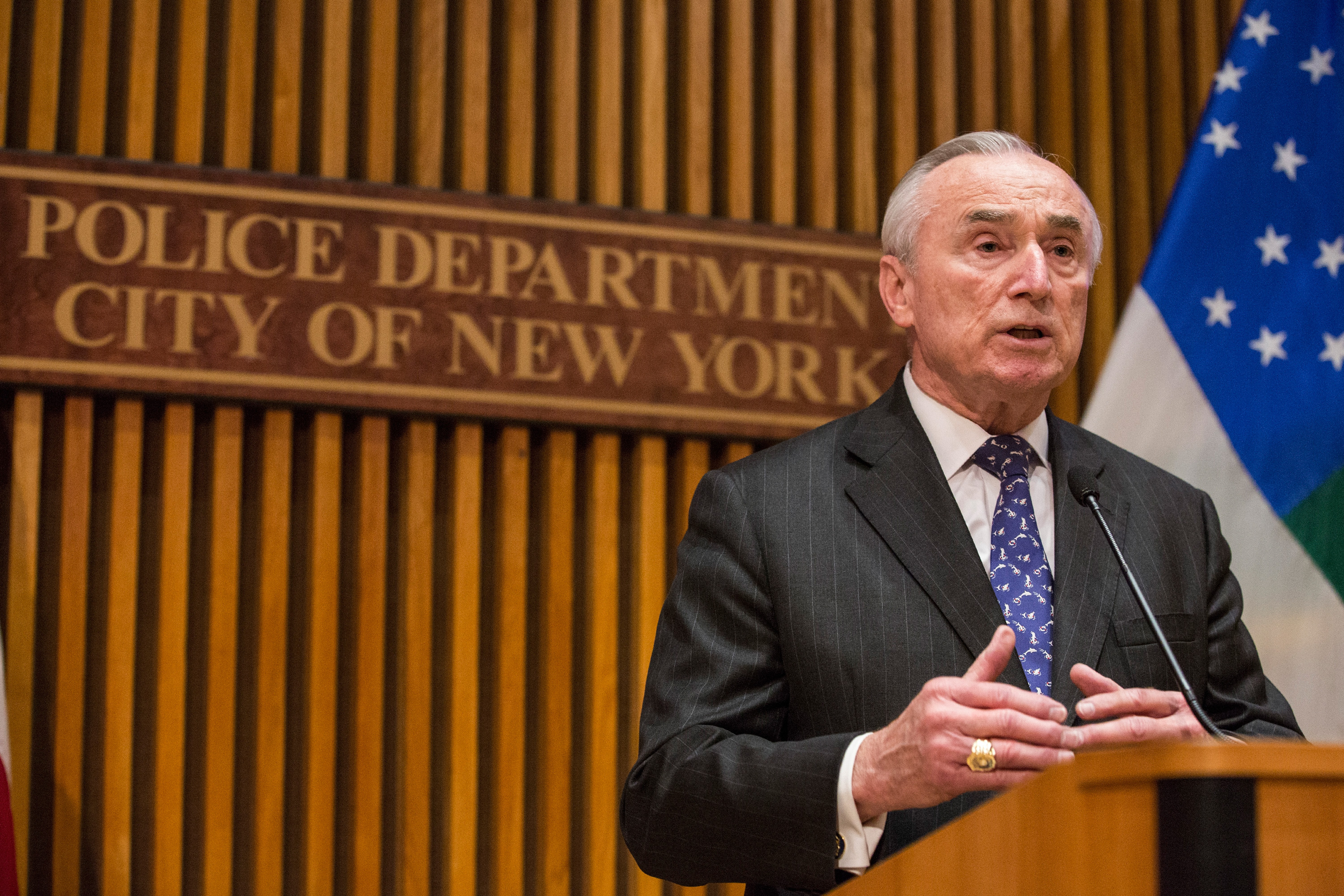 Police Commissioner Bill Bratton says the department is looking into new video evidence showing that appears to show an off-duty cop who shot and killed another motorist was not punched by the motorist prior to the shooting.
At an unrelated press conference where he and Mayor Bill de Blasio provided an update on citywide crime, Bratton said the police officer, Wayne Isaacs, was stripped of his badge and gun.
He said the NYPD is looking for another witness, referring to a Daily News report about contradictory video evidence indicating that Isaacs shot the motorist, Delrawn Small, seconds after he approached his car—as opposed what Isaacs first told police, which was that Smalls had punched him the face several times.
"We are also attempting to locate the witness…who reported the situation very different," he said.
The commissioner also said the department is still seeking additional videos of the incident.
"We will investigate to the best of our abilities which are extensive," he said.
The shooting comes during a tense moment in American policing, with protests around the country in response to the killing of two black men last week at the hands of police officers. Mayor Bill de Blasio and Bratton have sought to present New York as a model for police-community relations—something they touted again today in reporting a decrease in crime in the city—and have emphasized re-training efforts that were rolled out after the death of Eric Garner in Staten Island.
At the press conference, Bratton also noted that violence crime in the United States is up dramatically this year but that New York City is an exception. Shootings have decreased, even as the department has cut back on its use of the controversial stop, question and frisk tactic of policing used heavily under former Mayor Michael Bloomberg.
"Arrests, summonses, stops are down," Bratton said.