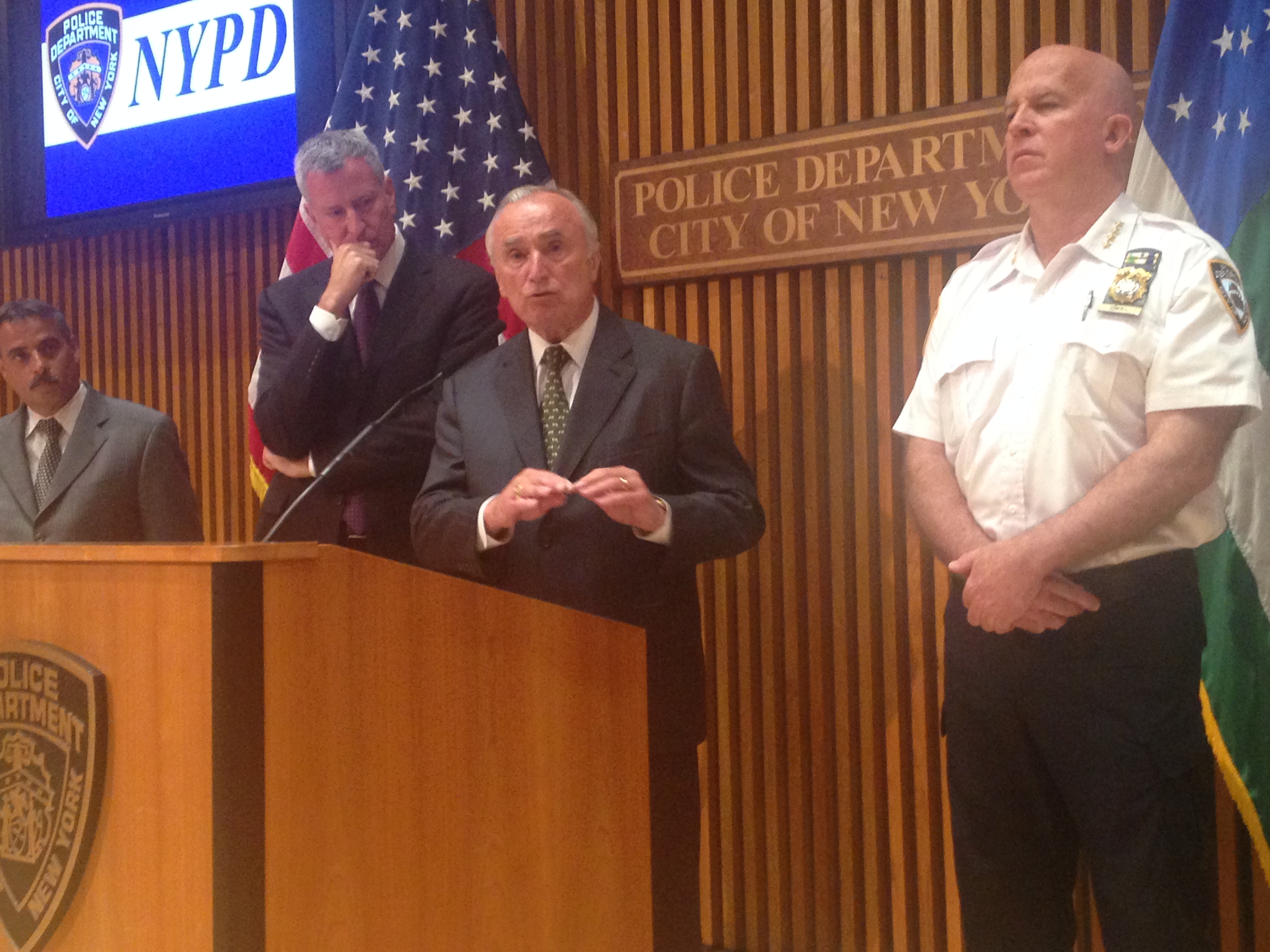 Republican presidential candidate Donald Trump wanted to drop in on an NYPD roll call this afternoon—a request that Police Commissioner Bill Bratton immediately shot down.
At a news conference this afternoon where he weighed in on the 11 police officers who were shot in Dallas last night—five fatally—during a demonstration against police shootings of black men, Bratton acknowledged that Trump asked if he could participate in today's afternoon roll call, but said the department wants to avoid politics.
"Our interest is staying out of the politics at the moment and not to provide photo-ops," the commissioner said. "If Mr. Trump wants to speak to me, I'd be happy to brief him on what we're doing. If Secretary Clinton wants to speak to me, I'd be happy to brief her on what we're doing, but we're not in the business of providing photo-ops for our candidates."
The story got more complicated this afternoon, however, with the Trump campaign saying they never reached out about a roll call visit.
"Mr. Trump and the campaign did not reach out with a request to address a roll call," spokeswoman Hope Hicks said in a statement.
Bratton has previously criticized Trump—and before him, Ted Cruz—for their comments about Muslim Americans, which the commissioner has said works against the department's efforts to work cooperatively with different communities and is an affront to the NYPD's Muslim members.
The commissioner will address the press again this afternoon, along with the mayor and Homeland Security Secretary Jeh Johnson.
This story has been updated with comment from the Trump campaign.