For two nights in a row, the menswear masses converged in Hudson Square, a former no man's land of Manhattan just too far north to be considered Tribeca, and just too far west to be considered SoHo. Now, it's the epicenter of the flourishing New York Fashion Week: Men's. After one year of success, both Amazon (AMZN) and Cadillac have doubled down on their support of the four day schedule of shows, presentations, and parties, by offering up both a polished new space at the Cadillac headquarters located at 330 Hudson Street, and a plush lounge space care of Amazon's East Dane. 
On Monday night, Cadillac debuted the space, which doubles as a runway show venue, with a blow out that included a performance by Common, who sported a red, military-inspired jacket. "My name is Common, this is the Cadillac House, and we are here," he waxed poetically. The rapper belted out his hits like "Resurrection" and "Go!" before delving into freestyle rapping and political soapboxing.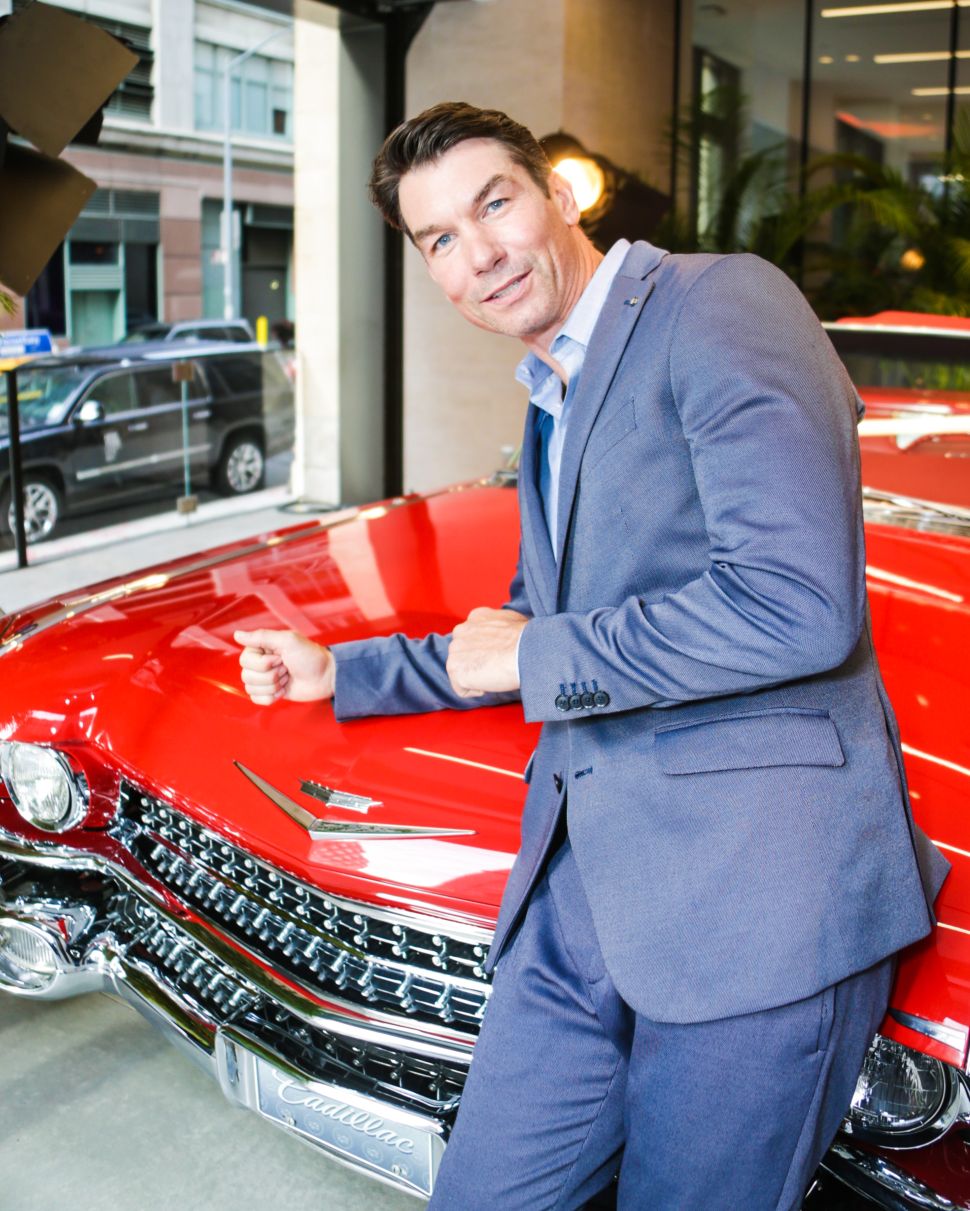 Kellan Lutz, Shaun White, and Jerry O'Connell also attended, posing with the vintage candy red vintage Cadillac parked at the entrance. The three eclectic gents are on track to becoming the must-have fixtures of this season's New York Fashion Week: Men's largely under the guidance of Chiun-Kai Shih, or "Chunky," who serves as the secret weapon for Hollywood's male celebrities looking to break into the menswear scene. Also holding court was Steven Kolb, the head of the CFDA and ringleader of the week, along with his legions of talented designers from Todd Snyder and Timo Weiland to brothers Shimon and Ariel Ovadia of Ovadia & Sons.
On Tuesday, the relaxed revelry continued with Amazon Fashion and the site's up-market retail subsidiary, East Dane. The two put on a celebration for #NYFWM at the "Prime Lounge" situated in the main hub of New York Fashion Week: Men's, Skylight Clarkson. Guests entered through the secret doorway of a "mini mart" covered wall-to-wall with Amazon's Dash Buttons, and were given lottery tickets to scratch off for prizes. Some scored practical daily sundries that we're all guilty of ordering online, while the lucky ones walked away with tech gadgets like headphones and hands-free Echo speakers, which the evening's DJ Brendan Fallis and resident cool girl baker Amirah Kassem planned to use in their kitchens for healthy recipe directives.