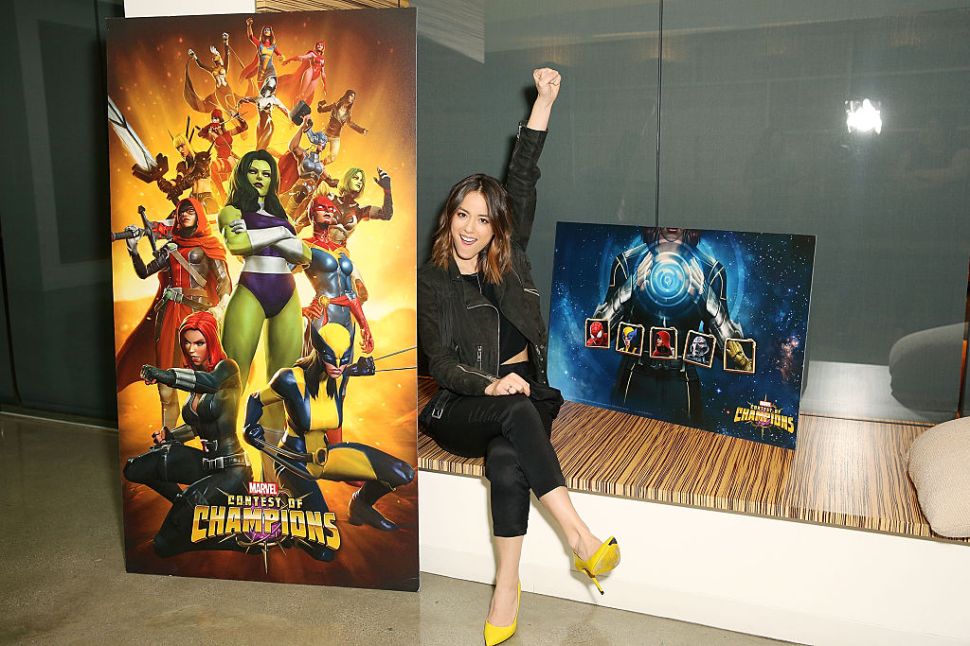 In "The Littlest Unicorns," Observer provides a monthly roundup of news about the venture-backed American companies with reported valuations right at one billion dollars.
Carbon3D, a Redwood City, California-based advanced 3-D printing company announced a $70 million equity-only round today, in an SEC filing. The company did not immediately reply to a request for comment.
Exits
B2B financial software maker Coupa Software hired Morgan Stanley, JP Morgan Chase, Barclays and Royal Bank of Canada to manage a likely IPO, according to Reuters.
Startups still expected to go public from this list: Apttus and JustFab. See our last roundup.
Leadership
Melissa Bell was appointed publisher at Vox Media, according to Poynter, which wrote, "She was previously the company's vice president of growth and analytics and the founder of Vox.com."
Adaptive security company Illumio announced a new CFO in a press release.
Partnerships
Delhi-based Clay Telecom, a provider of mobile service in India, announced it would make the Lookout mobile security app available to all its customers on iOS and Android, according to a press release. The app is already available for free in both stores, but maybe its shipping the app with devices?
From the "Wow, Is That Still A Thing?" file: Hootsuite has integrated with a slew of cloud storage providers to make it easier to load media into content shared through the social media dashboard, according to ZDNet.
Internet lender Kabbage has started using Marketo to track the return on investment of its marketing campaigns (that is, email lists and the like), according to a press release from the latter.
Hyperconverged infrastructure provider Simplivity signed with Avnet to distribute its technology in the US and Latin America, according to a press release. In other news, we'd like to promise to explain what "hyperconverged" is, but we don't make promises we can't keep.
News
More bad news for maker of giant games Kabam, it has laid off 3.5 percent of its workforce, according to VentureBeat. This follows up on news of a massive layoff in February that we previously reported. The new layoffs came from core staff, in its game making studio in San Francisco. The company just isn't getting hits. SeekingAlpha argued it would be a dead company now if Marvel: Contest of Champions hadn't been so big.
Vox Media announced Vox Storytelling Studio, which is… it's not super clear. But it's going to be multiplatform, experimental and user-driven (among other tech words). The new team made this.
Kabbage has started opening credit lines for small businesses entirely on mobile, according to MobileWatch.
Meanwhile, Kabbage is dialing back Karrot, its consumer-facing initiative, according to the WSJ.
Datto opened a new office in Reading, England. The data retention company is not letting Brexit get it down, as it expands its reach around the world. In North America, it's on a roadshow right now.
Fantasty sports-for-money company FanDuel has received approval to launch operations in the United Kingdom, according to Casino.org.
Gusto expanded from payroll to worker benefits in May, according to Venture Beat.
Filed under "Very, Very Boring but Important," Qualtrics has reached a new milestone toward becoming the first cloud-based insight software to be approved for use by Federal government agencies, according to a press release. It's current status is "in progress." Stop the presses.
Business automation service provider Apttus will invest in operations to India, ultimately employing 200 people there, according to The Hindu.
Eventbrite invested in its EDM game.
Patents
Simplivity has sued a competitor for willful infringement of its patents. The judge in the case threw out a motion to dismiss this month, as The Register reported. He even got snarky.
Commentary
Big database company MarkLogic CEO minimizes the term "unicorn," calling it a "tainted term." Slow news day in Australia?
Qualtrics showed that Pokemon Go is getting gamers outside more. We showed what that was like. In fact, if there were one theme across these companies blogs this month it was the augmented reality game from Niantic.
The Observer used CB Insights' unicorn list to check the current list of US unicorns.