Editor's Note: This story was written before the horrendous events in Nice, France on July 14. Our thoughts are with the individuals affected by the attacks, as well as their friends and families.
Starting with a fine red wine and a crisp baguette, there are countless ways to celebrate Bastille Day in an indulgent fashion. You could stock up on macarons and pop a bottle of champagne, divulge in a steak frites and wash it down with a few eclairs. But if you're in pursuit of looking like a lithe French woman, perhaps the best way to celebrate July 14th is with a major French drugstore beauty haul.
Notorious for their affordable, effective and chic products, French drugstores have become almost as much of a tourist attraction as the Eiffel Tower. Well, at least in our minds. For a beauty junky, stepping foot into a French drugstore is a religious experience; the shelves are stocked with buttery moisturizing creams, oils for every inch of skin's surface and more than a few cure-all ointments. Luckily, a majority of the most popular French beauty products are available online, so the rest of the world can try and encapsulate that Parisian je ne sais quoi. Here are five of our favorite ways to have a joyeux quatorze juillet.
Bioderma Sensibio H2O Water

Bioderma is the most gentle makeup remover, but also the most effective, adored by makeup artists and mere mortals alike. Available in an array of sizes, it's advisable to buy a small bottle for travel and a gargantuan one for home.
Embryolisse Lait-Crème Concentrè
Lightweight and seriously moisturizing, each tube of Embryolisse is a form of 21st century magic. As a bonus, it can also be used as a primer and a makeup remover. See what we mean about magic?
Avène Thermal Spring Water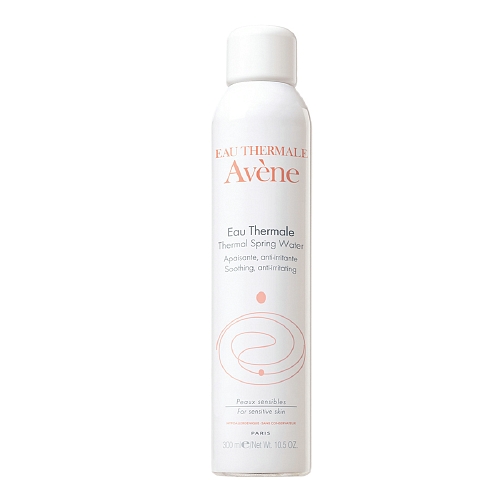 I don't need fancy water for my face, you say. But then you encounter a day where the humidity is 90 percent and you feel like your makeup is melting off. Then you mist you face with this delicate concoction and find that your foundation stays where it should be and you actually feel refreshed. Then, you understand the need for a facial mist.
La Roche-Posay Nutric Lips
It's a bold statement to make, but this is the best chapstick ever. The smooth formula is never sticky or heavy, but offers an invisible layer of moisturizing protection and the slightest hint of shine. Guaranteed, you will use it down to the last drop.
Nuxe Huile Prodigieuse
The name of this dry oil says it all: this is one prodigious product. Pat it on your face in place of a moisturizer, comb it into your hair as a serum or slather it all over your body in a moment of true luxury. If the versatility doesn't draw you in, the soft powdery scent will.