Weeks ago, speculation broke out that Rita Ora was set to host VH1's revamp of America's Next Top Model. It was a weird choice, to say the least, as the show was founded and originally hosted by Tyra Banks, a long-time model. Did Ora have the fashion experience necessary to guide a generation of industry hopefuls? Regardless, VH1 has announced the full panel of judges, who are bound to do more than just round out Ora's opinions.
Joining the singer-slash-actress-slash-designer, (we can't forget her multi-season Adidas range) will be bonafide model Ashley Graham. There's a 98 percent chance you know Graham from high profile gigs, appearing on the covers of Sports Illustrated, Glamour or Maxim, or even on billboards and busses for Lane Bryant's much-discussed #ImNoAngel campaign. As Graham has faced struggles as a plus-sized model in the industry, there's no doubt that she'll be able to provide some Banks-level anecdotes to describe situations that models might find themselves in. It's likely, for this reason, that Graham has been tapped as a co-host alongside Ora.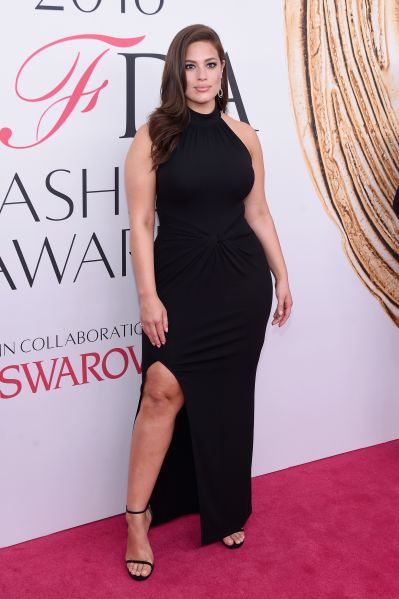 If her real life modeling experience doesn't do the trick, perhaps stylist Law Roach's voice will get through to the contestants. You might not know his name, but you definitely know his look, as he steered Zendaya through all of her fashion moves, including a Madonna Girl campaign, a Barbie collaboration, multiple fashion weeks and a handful of CoverGirl campaigns. He's also responsible for giving Céline Dion her biggest fashion moment, overhauling her look over the past two months, in addition to working for both Ariana Grande and Ruby Rose. No doubt opinionated, Roach will likely take on a role much like that of André Leon Talley, when he was on the show; Law can talk about building a personal brand through imagery, as he has done with multiple stars.
To round it all out, there's Drew Elliott, the chief creative officer at Paper Magazine. Having been previously saddled with the title of "professional party boy," we expect Elliott to bring quite a bit of fun to the panel. But don't let that nickname fool you, Drewpsie (as he is better known) has had a hand in some of Paper Magazine's most successful projects, including that infamous Kim Kardashian cover. What that means in practicality: he knows what sells and what the public wants. From that position, he'll be able to provide the contestants with real commentary on what works and what doesn't.
There is no indication yet of when the new season of ANTM will hit the airwaves, but Banks' will still have a presence in the production. After 22 seasons of hosting, she will now serve as executive producer for the 14-episode season 23. Another new addition? A weekly "pop culture competition" that will tie in music, internet culture and events in contemporary fashion for added variety.