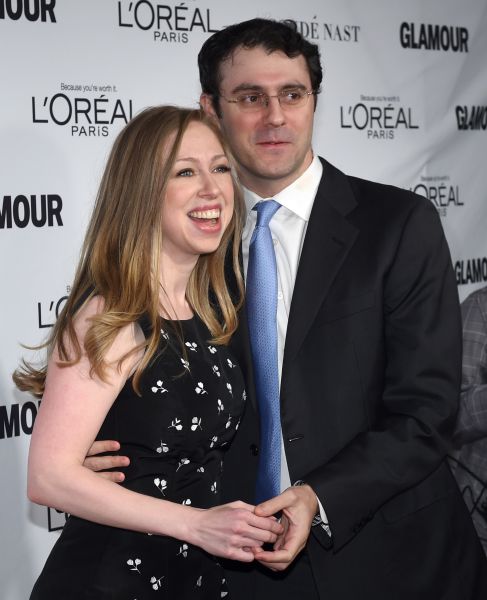 Today is a big day for Chelsea Clinton. After all, she's going to be introducing her mother, presidential nominee Hillary Clinton, at the Democratic National Convention tonight.
It should be rather fun for Amy Grissom, the buyer of Clinton's former Flatiron abode—after all, if she so desires, she'll be able to watch the speech whilst lounging in Clinton and husband Marc Mezvinsky's onetime residence at 225 Fifth Avenue.
First apartment.

(Photo: Corcoran)
As the Observer previously reported, the 1,922-square-foot abode in the prewar Grand Madison was listed by Osgood Hutchinson LLC (the entity that paid Clinton and Mezvinsky $4.75 million for the unit in 2013) and went into contract just eighteen days later.
Grissom paid the precise $5.995 million that the three-bedroom, 2.5-bath pad was listed for–a $1.25 million price bump might appear to be a little much for just two years of ownership, but perhaps the apartment's former resident helped to push up the price tag, a bit. Or, maybe Grissom was especially taken with features like direct views of Madison Square Park, the walls of windows in the living and dining room, 10-foot ceilings, and an open chef's kitchen with stainless steel appliances. Maybe.
And, of course, the doorman condo boasts amenities like a concierge, gym, and a valet and dry cleaning service. Plus, we did hear that Corcoran brokers Karin Posvar Picket and Katherine Cortez received quite a few bids for the NoMad space, and really, why wouldn't someone want to snag the condo? The master suite has a marble en-suite with two sinks, a soaking tub, and a separate steam shower, and the condo has views of the Clock Tower. The location is pretty nice, too–Eataly, anyone?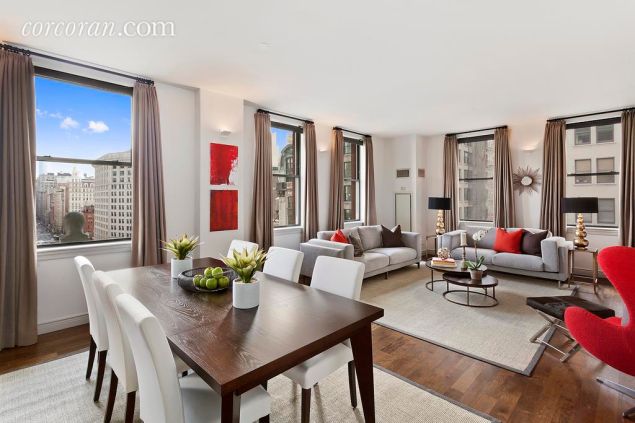 For those who missed out on this chance to own a piece of, shall we say, political real estate memorabilia, there's always the Whitman, just a short walk away–it's where Clinton and Mezvinsky doled out $10.5 million for a much larger abode. Looks like the neighborhood is approved by the whole family!