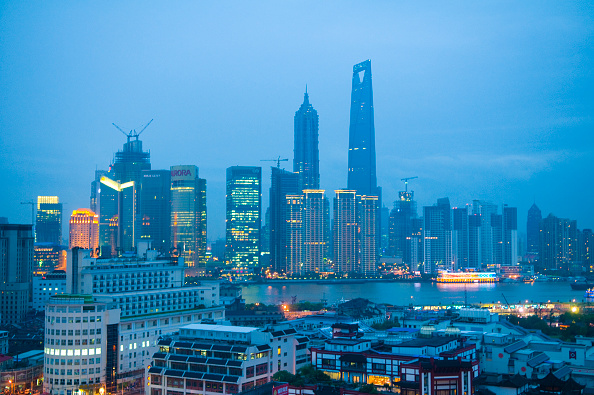 China leads worldwide art market sales. While the art market may be experiencing a slump, China is holding up its end and the country's buyers account for over one third of global sales, according to a new study from online index Artprice.
Oxford University's collections are being destroyed by sunlight. The museum's Tyrannosaurus Rex and sperm whale skeletons, as well as a rare dodo specimen covered with skin, are being damaged by exposure to light. While a recent renovation replaced UV protection on specimen cases, it did not replace the UV coating on large glass ceiling tiles that cover the building, and the artifacts not covered in glass are at risk for deterioration.
Chinese life insurance company buys 13.5 percent stake in Sotheby's. One of China's largest insurance agencies, overseen by a distant relative of Mao Zedong, is now the biggest shareholder in the global auction house, beating out Dan Loeb and Steven Cohen.
Four Seasons restaurant auctions totals $4.1 million. The auction wasn't attended by many celebrities—though Martha Stewart was there—and many of the items sold way beyond their initial estimates.
Victoria & Albert Museum's Olympic park building designs revealed. The planned seven-story, 194,000-square-foot building will be co-designed by London-based firm Allies and Morrison and Irish architects O'Donnell + Tuomey.
Met Museum tour cleverly highlights food in art history. Food expert Angelis Nannos is offering the Yum Yum Met tour to visitors, presented in the format of a menu, complete with appetizer, pasta course, entree and dessert. However, you can't actually eat the food, she'll be pointing out the delictable items on view in the museum's paintings and sculptures.