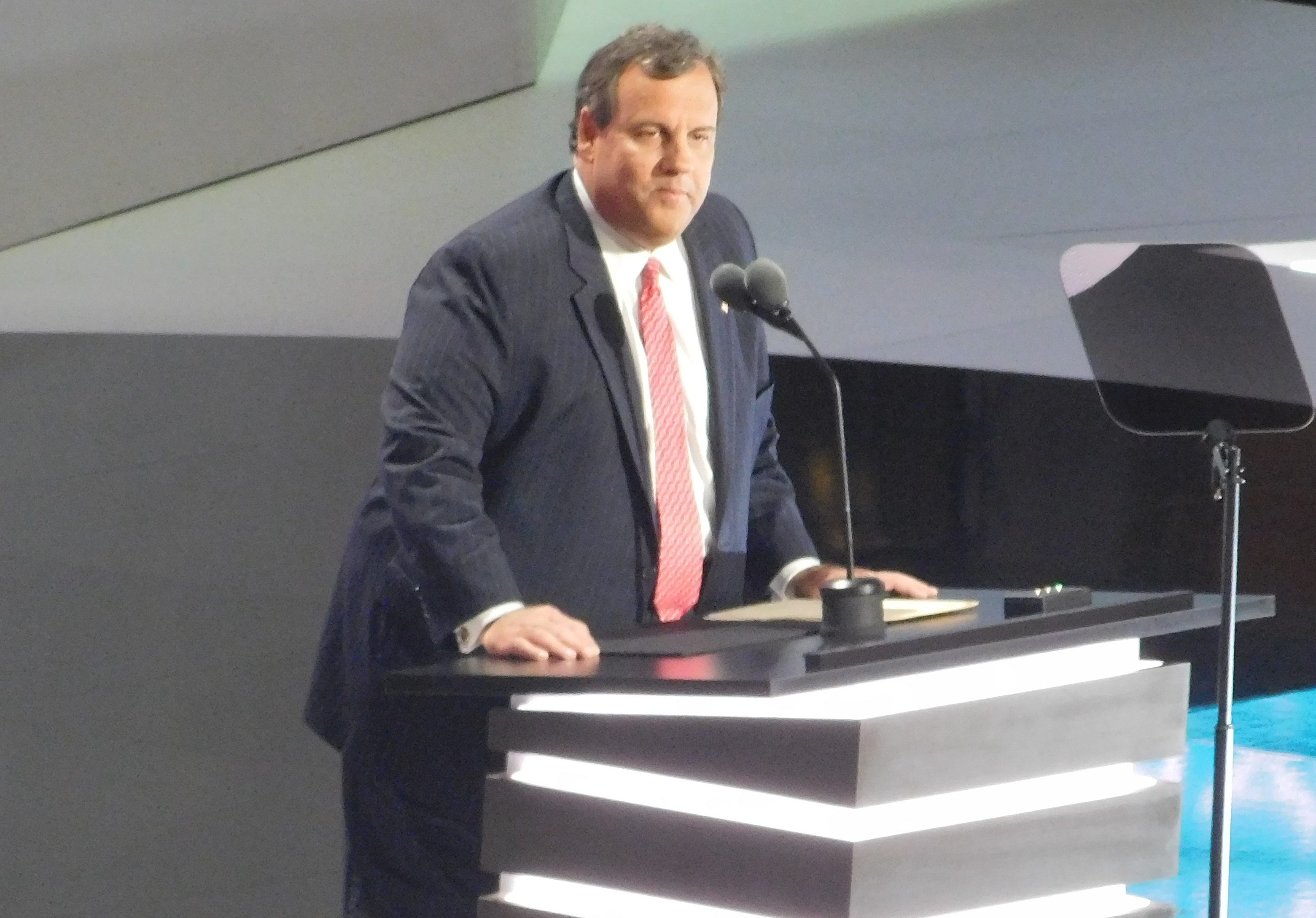 CLEVELAND – Governor Chris Christie's Tuesday night speech at the Republican Nation Convention focused on presumptive Democratic nominee Hillary Clinton. According to Christie, because the federal government "refused to prosecute" Clinton, he took it upon himself to present the facts.
"As a former federal prosecutor, I welcome the opportunity to hold Hillary Clinton accountable," Christie said.
After that comment, the crowd burst into chants of 'lock her up.' Christie then, in his own words, presented "a case on the facts on Hillary Clinton" so she could be judged by "an audience of her peers" both in the convention center and at home.
According to Christie, Clinton's actions crushed Libya, resulted in the capture of girls by extremists in Nigeria, prioritized China over the U.S., helped strengthen the leadership of Assad in Syria, launched a "disastrous" Iran nuclear deal, set back U.S. relations with Russia and supported concessions for the Castro brothers in Cuba without requiring enough in return.
"Is she guilty or not guilty?" Christie asked after each point. The crowd eagerly responded "guilty!"
Christie also touched on Clinton's email scandal.
"Hillary Clinton cared more about protecting her own secrets than America's secrets," Christie said.
Christie said that the election of Clinton to the presidency would make America a less safe place.
"We didn't disqualify Hillary Clinton from being the president of the United States," Christie said. "The facts of her life and career disqualify her."
According to Christie, Trump is the reasonable alternative to Clinton.
"We cannot reward incompetence and deceit," Christie said. "All the failures of the Obama years but with less charm and more lies."
Christie's speech received an enthusiastic response from convention attendees and a standing ovation when he concluded.
Clinton tweeted in response to his remarks, "If you think Chris Christie can lecture anyone on ethics, we have a bridge to sell you."
The Tuesday night program also included speeches from Trump's children Tiffany and Donald Jr. as well as former candidate Ben Carson, among others.