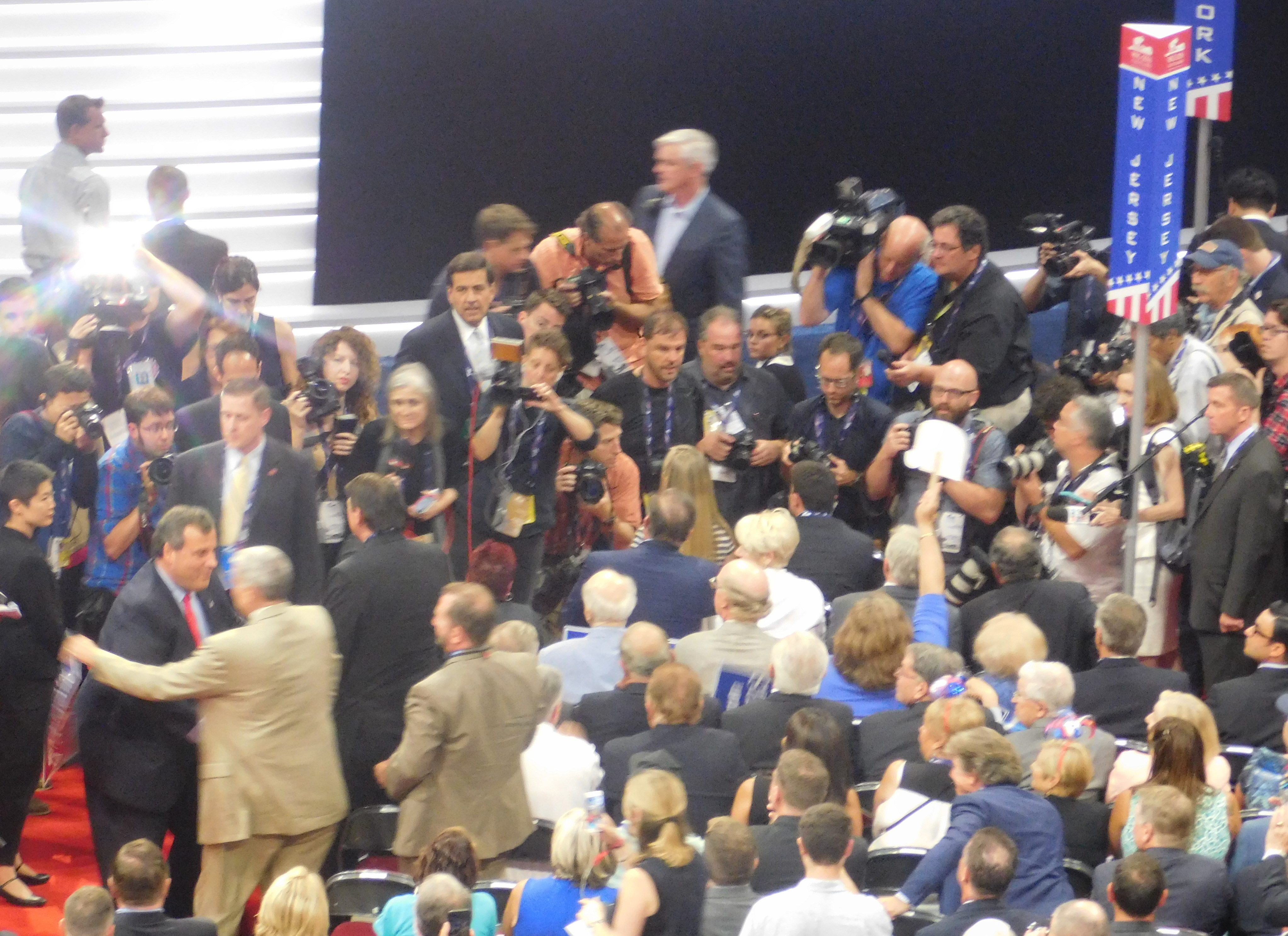 CLEVELAND – New Jersey Governor Chris Christie drew a flock of reporters like moths to a flame when he appeared on the floor of the Quicken Loans Arena on Monday night.
When Christie joined the delegation, he made the rounds shaking hands and greeting delegates from the Garden State.
The New Jersey governor was initially considered one of the favorites to be Donald Trump's Vice Presidential nominee but Trump announced last week that Indiana Governor Mike Pence would complete the ticket.