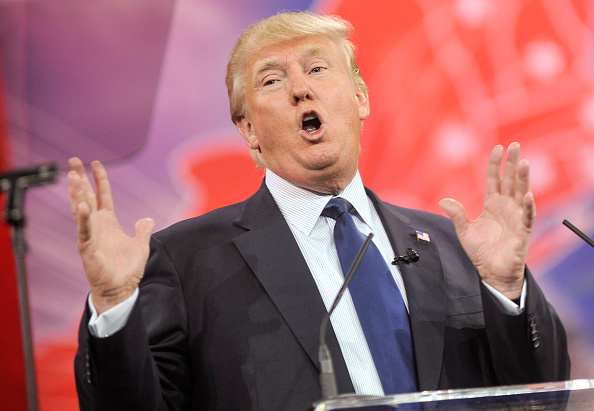 Republican presidential nominee Donald Trump is currently nationally polling ahead Democratic nominee former Secretary of State Hillary Clinton, according to a Monday CNN poll.
The poll, which was conducted immediately following last week's RNC and ahead of this week's DNC, shows Trump with 44% to Clinton's 39%. The poll also includes Libertarian candidate Gary Johnson with 9% of the vote and Green Party candidate Jill Stein with 3%. When Johnson and Stein were not included, Trump still won in a two-way matchup against Clinton with 48% to her 45%.
According to CNN, the poll marks the first time since Al Gore and George W. Bush faced off for president in 2000 that there has been a significant boost to candidate support immediately following a convention. In that instance, both candidates received an 8% bump in support. If this year follows the same pattern, Clinton's numbers could also be altered by the results of the DNC this week in Philadelphia, Pennsylvania.
The recent CNN poll also represents Trump's best poll showing in a CNN poll since September of 2015. According to results, Trump's largest change in support was among independents. The poll also shows that Trump's favorability is increasing (post-convention, 46% of registered voters report positive ratings of Trump compared with 39% pre-convention).
For full poll results, click here.