Peter Jacob is the Democratic congressional candidate challenging Congressman Leonard Lance in CD7. But, unlike all the other congressional candidates who have received the party line in New Jersey, Jacob supported Vermont Senator Bernie Sanders over former Secretary of State Hillary Clinton during the primary election season.
Jacob is currently a part of New Jersey's delegation to the Democratic National Convention (DNC) in Philadelphia, Pennsylvania. He is serving as a PLEO (party leader elected official). In that role, Jacob will cast his vote for Sanders at the DNC. However, Jacob told PolitickerNJ that he understands Sanders support for Clinton and that he has plans to follow suit in the senator's support after she is named the official party nominee.
"If Hillary Clinton is the nominee, I will unequivocally, without a doubt, be supporting her as president," Jacob said.
During his speech at the DNC on Monday evening, Sanders thanked supporters like Jacob for their work on his campaign. He also said that, while he appreciated that support, Clinton "must" be elected over businessman and GOP nominee Donald Trump. For Jacob, Sanders' work with Clinton on the Democratic platform (which features concepts like college affordability and increased minimum wage that were at the center of Sanders' campaign) is an important step in ensuring the future of progressives in the U.S.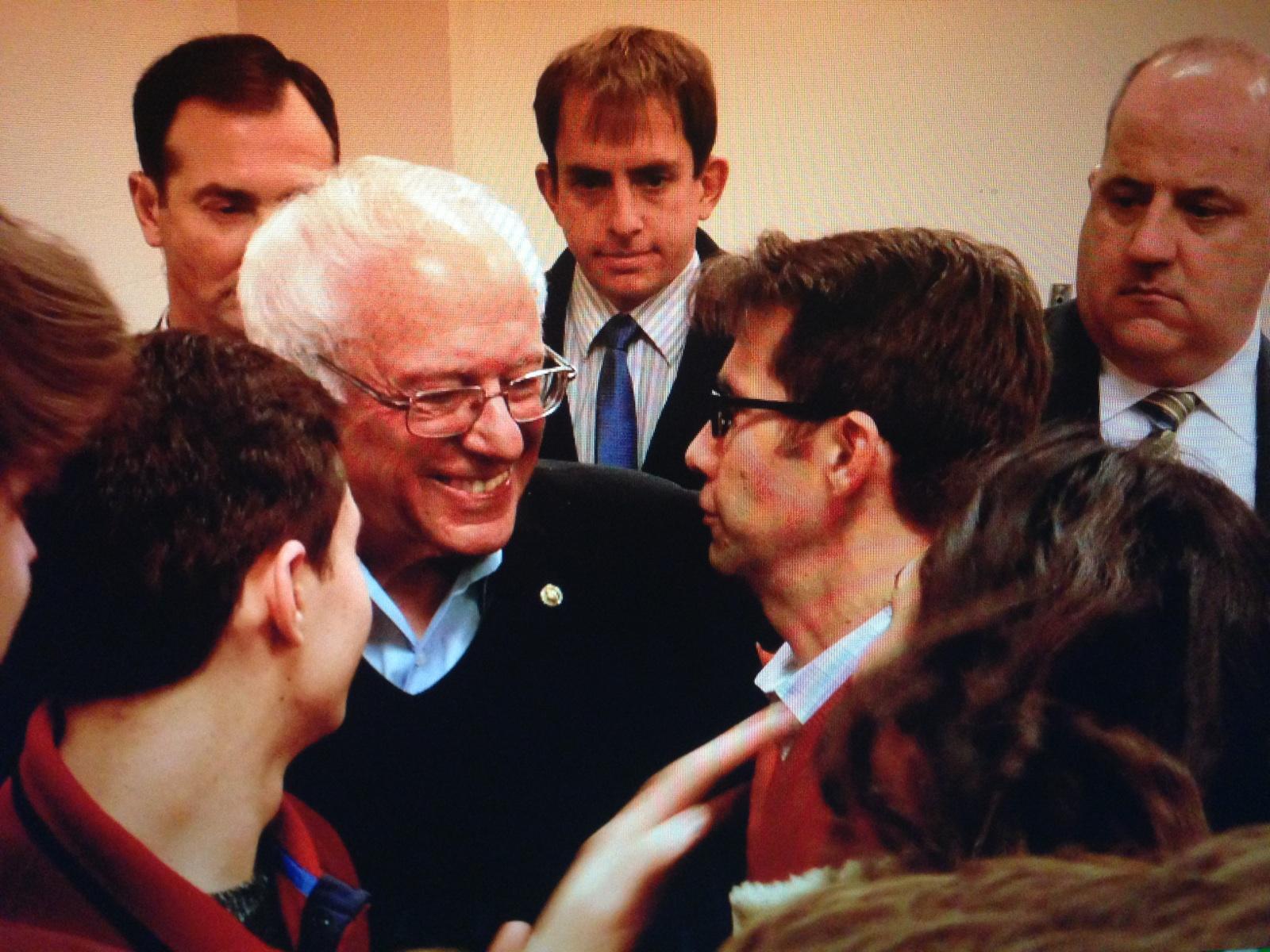 "I think one of the most important things is the fact that we got the most progressive platform in the history of the Democratic Party," Jacob said. "A key thing that he also said is that this campaign is not about Bernie Sanders, Hilary Clinton or Donald Trump. It is about we the people of this nation. Although the platform is not binding, it is something that we fought for as the people. We have to continue. It does not end with Bernie Sanders not getting the nomination. It is just the beginning of the political revolution that we have to fight to continue, to keep alive."
For Jacob, the political revolution must continue with down-ballot candidates like himself who value progressive ideas.
"Our campaign, likewise, is about the people," Jacob said. "Our success is only measured when people come together and get involved in the democracy. At the end of the day, the president has little power without congress so I think it is important for people to recognize the importance of down-ballot candidates. It is always sexy to talk about presidential candidates because that is what we see on the news but we have to keep in mind those down-ballot candidates for school board, freeholder, state legislator, congressional candidates."
On Monday, comedian Sarah Silverman also addressed the DNC. During her remarks, she said that the "Bernie or Bust" people were being "ridiculous."
"I think tensions are pretty high right now and it is natural for human emotions to be that way at this time," Jacob said of the emotional reactions of Sanders supporters. "I think we have to really evaluate what our choices are. In reality it is between someone who has been a leader and has the ability to move forward and someone who will not be able to do that. I believe firmly that we have to come together and fight and ensure those progressive values."
For Jacob, the next step for Clinton is to continue reaching out to Sanders supporters.
"I think Clinton does have to try to earn the vote of progressives, you can't just ask for those votes. You have to prove yourself," Jacob said, noting that the same is true for his and other campaigns. "I want to earn every single vote and I think that is what Secretary Clinton has to do."
So far, Jacob said the DNC has been a positive experience.
"It is an awesome, energizing experience," Jacob said. "It is great to be around so many people who are enthusiastic and involved in our democracy. I look forward to working with everybody."
The DNC will end on Thursday, July 28.