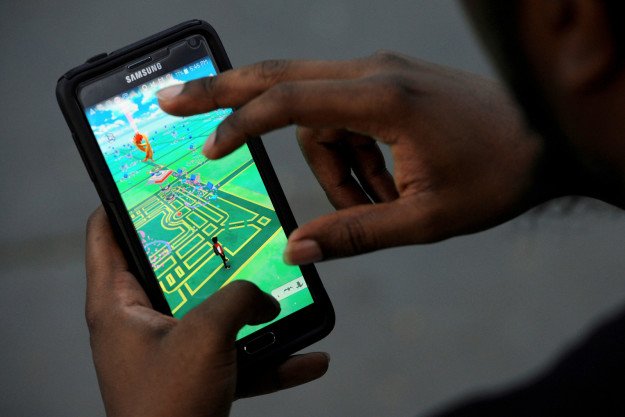 Pokémon Go was released less than two weeks ago, and has already taken America by storm—eager gamers have taken over parks throughout the country, and Pokémon trainers are advertising their services on Craigslist.
But could chasing after Pikachu be adversely affecting your brain?
Dr. Colin Ellard, a neuroscientist and professor of psychology at the University of Waterloo in Toronto, made waves last week with an article on Quartz in which he outlined the neurological risks involved with searching for Squirtle on your phone while walking through public spaces. He was not able to conduct an official study since the game is so new, but used previous research on the brain to raise alarms for Pokémon Go players.
Ellard's Urban Realities Laboratory at Waterloo focuses on the psychological and neurological effects of nature and architectural design. His most famous experiment, "Testing, Testing," which was conducted in association with the urban think tank BMW Guggenheim Lab, actually took place on the streets of New York, Berlin, and Mumbai. Participants walked through each city fitted with brain wave sensors—they were also given smartphones to record their responses to questions given at various stopping points.
"Doing research in laboratory settings is tightly controlled," Ellard told the Observer. "Putting people in everyday settings is much harder to do, but could be co-opted."
Evidence has shown that being in a beautiful place activates pleasure centers in the brain similar to food and sex, and the stress hormone cortisol decreases in natural settings. So once Pokémon Go became a sensation, Ellard downloaded the game to see if this science held true for players looking at nature in a less conscious way through a phone.
"I was trying to compare the experience of a game player with a wanderer in a park," he said. "Are you really enjoying a walk when you're playing Pokemon, or focusing on the screen?"
Ellard's preliminary research had mixed results. He concedes that there are positive aspects to the game, especially that it gets people to exercise—this is especially beneficial for victims of anxiety and depression, who are more motivated to go outside.
"The lure of playing Pokémon Go is a good thing, because it gets people out the door," Ellard said.
"If you want to experience the benefits of exploration and contact with your surroundings, leave your phone at home."- Dr. Colin Ellard
However, studies have shown that staring at a screen for hours on end could lead to disorders like Alzheimer's disease. McGill University researchers found that using the GPS on your phone causes atrophy in the caudate nucleus and hippocampus, which are the parts of the brain involved with spatial navigation—the caudate puts the directions together in a sequence, while the hippocampus determines how the parts of the sequence are related to each other.
"There's a push-pull relationship between those two systems," Ellard explained. "The more one is involved, the less the other is."
It's also important that Pokémon Go players are getting these directions in the context of a first person video game. Research from London's Royal Society shows that children who regularly play such games have decreased amounts of gray matter in their hippocampi, and thus could face a higher risk of neurological disorders later in life.
There's a simple way to avoid these effects and benefit the brain, however: don't play Pokémon Go outside for hours on end.
"The richest way to understand your relationship with your surroundings is to make a mental map, rather than follow the blue dot and a sequence of instructions that someone else has provided," Ellard said.
While he wants to conduct full experiments to determine Pokémon Go's effects on spatial memory in the field, Ellard said his preliminary research, along with other studies, should give players pause.
"If you want to experience the benefits of exploration and contact with your surroundings, leave your phone at home," he said "Going out and playing Pokémon Go a bit won't damage your brain, but using technology in a particular way in the long term has ill effects."