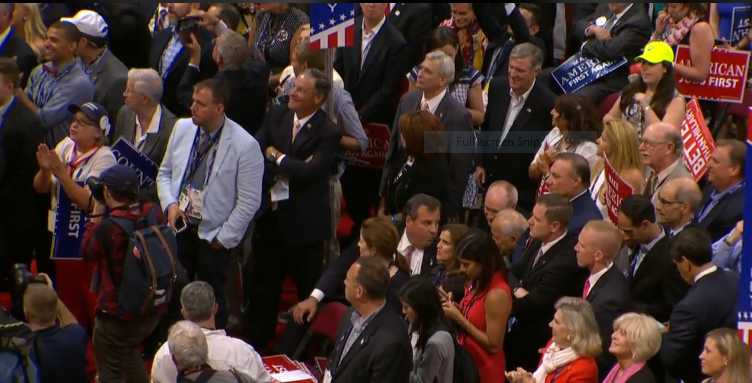 By turns stunned, amused, curious and confounded, the New Jersey delegation (above) reacted to unsuccessful GOP presidential candidate Ted Cruz's refusal to endorse Republican presidential nominee Donald Trump.
Seated with his wife down in front, Christie looked aghast and affronted.
"Vote your conscience," Cruz declared, to mild claps crowded out by boos, before Trump's presence in the back of the hall prompted cheers for the nominee.