Coffee Meets Bagel is a Shark Tank approved dating app that gives user a single potential match, or "bagel," everyday. Some women have said it gives them more control over who they're talking with, while others shy away from downloading, since the options are so limited. It's also entirely possible thar your only option of the day will be someone you've previously met, or chatted with on another app–it isn't limitless like Tinder. But, CMB makes sure to never match members with their existing Facebook friends–it could be a mutual friend that connects you, but it won't be your ex-boyfriend (as long as you're still Facebook friends with him).
CMB takes dating more seriously than say, Tinder, does. It's more like OkCupid–instead of simply entering your Facebook information and photos, it requires a school, employer, basic details about yourself (suggestions range from "bookworm" to "not afraid to try new things") and interests. It even has a section for "I appreciate when my date…" and you can fill in three different blanks to give your Bagels ample ideas.
Now, Coffee Meets Bagel has rolled out #LadiesChoice, a new model that only shows women the men who have already "liked" them, getting rid of the guessing game entirely. It will no longer feel like a middle school note passed asking if a crush returns feelings. Instead, it's all a sure thing. Every day, men will receive 21 options, and they'll either like or pass; then, CMB will give women five curated matches.
For women who don't want to wait and want to kill time instead of saving it, you can use the "Discover" option on the app and look through men's profiles first. Discover allows women to browse through men nearby and send the first message, but it's not carefully curated like #LadiesChoice. Like Bumble (BMBL), you can control who you talk to–but unlike Bumble, you're not left with the responsibility of sending the first message if you don't want it.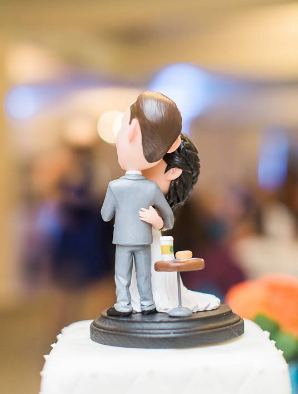 "Our algorithm is very complex," explained Dawoon Kang, the founder of Coffee Meets Bagel. Kang explained that it takes the user's preferences into consideration, including their age, location, ethnicity, religion and height–it can even examine the matches you previously liked or passed on. The private chat expires in seven days, to encourage users to plan dates before their conversation is deleted.
"We noticed that all singles, particularly single women, have becoming exhausted with what mobile dating has become today–endless swiping and ghosting. By only showing a handful of quality men who already liked them, we wanted to enable women to re-focus their time and energy on men who are serious about taking the next step," Kang told the Observer. While an app can't exactly guarantee a guy won't ghost on you after asking you out, or that he'll 100 percent send a message, it can make it easier by eliminated prospects that aren't active or aren't interested. And who knows–perhaps the world's most eligible doctor will swipe right.