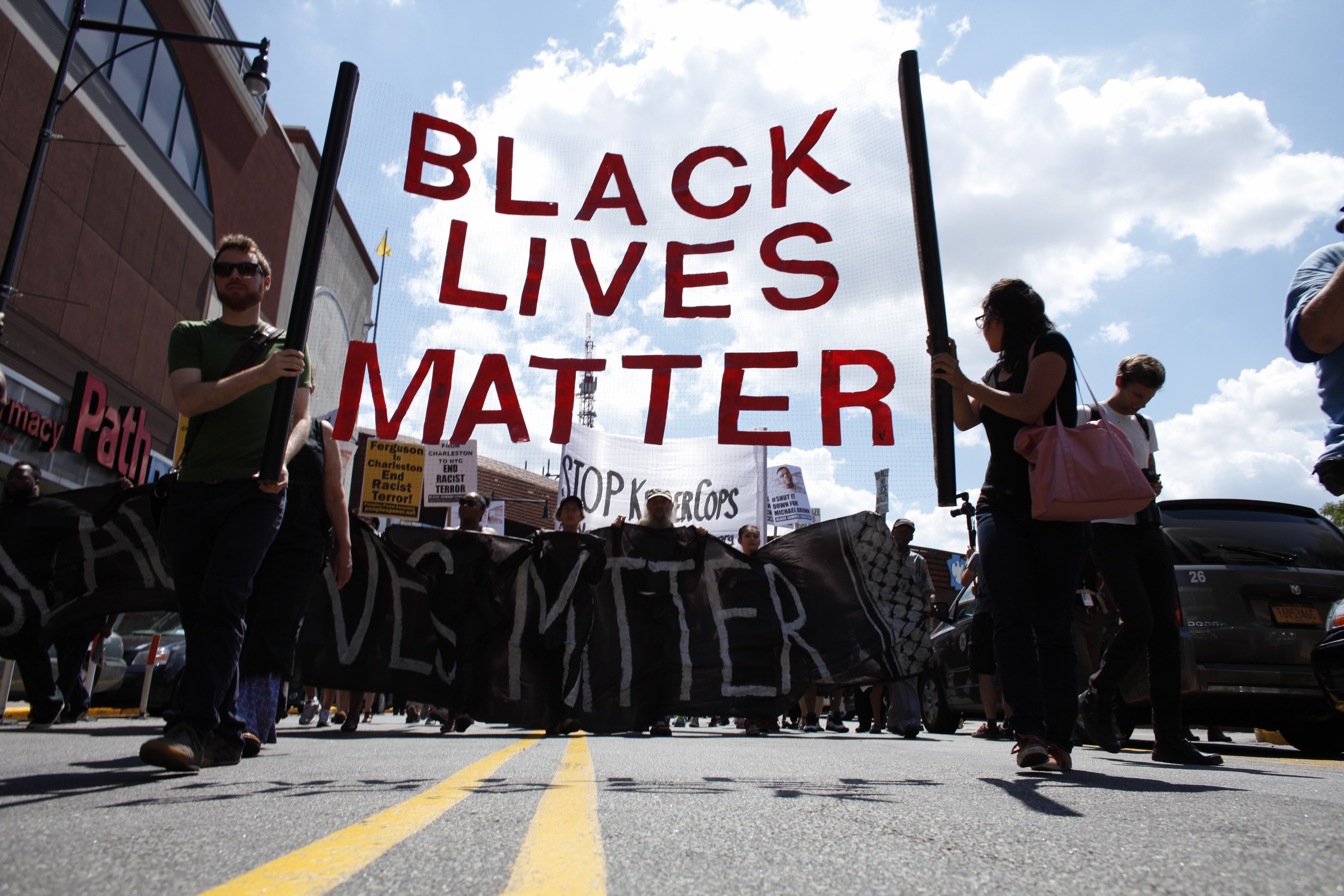 Following a shooting in Dallas last night that claimed the lives of five police officers, Mayor Bill de Blasio and Police Commissioner Bill Bratton expressed solidarity with police officers and minority communities but also called for respect toward police officers and their families.
During a demonstration in Dallas against police shootings of black men, 11 police officers were shot, five of whom died. The mayor and the commissioner said there had been no threats against police officers in New York City but that all police officers would be doubled up and that auxiliary police officers will not be utilized in the field for the next several days.
Speaking at One Police Plaza Friday morning, the mayor noted that the Dallas police officers' first instinct was to protect the protesters.
"Let's be very clear: this was an evil and unacceptable attack," de Blasio said. "It was an attempt to undermine our values, any attempt at peaceful democratic protest. This was an effort to undermine everything democracy is about. And I want to emphasize that an attack on our police is an attack on all of us. It is an attack on our larger society and everyone we hold dear."
Yesterday, the mayor acknowledged that parents with children of color are afraid in light of deaths of Alton Sterling in Baton Rouge, La., and Philandro Castile in St. Paul, Minn., two black men, at the hands of the police.
The NYPD has received 17 threats, but they do not consider any of them credible at the moment. For some of the threats, they already identified the people involved, spoke to them and determined that they were not credible, police said today.
Police also expect demonstrations today, following one held last night around Union Square Park.
Both the mayor and the commissioner said protesters have a constitutional right to express themselves but urged them to be mindful of the pain that police officers and their families are experiencing at the moment.
"It's a time for mutual respect," de Blasio said. "Anyone who wants to exercise their First Amendment right, we're going to defend that, but there needs to be just some humanity here, some recognition of our common humanity. We have five public servants killed in cold blood. Their families are in tremendous pain, their community is in tremendous pain…that needs to be respected."
The commissioner said the Dallas shooting reminded him of the fatal shooting of Officers Rafael Ramos and Wenjian Liu as they sat in their patrol car in Brooklyn in December 2014.
"The events of this last week, the concerns about the lives of several black men at the hands of police officers led to the demonstrations that were under there last night, the murder now of these Dallas police officers," Bratton said. "It needs to be a clarion call for all of us in this country to take seriously the grievances of minority communities this country has as well as the concerns that police have about not feeling that they are understood in terms of all that they face and all they try to do."
This afternoon, the mayor and police commissioner held a second media availability with Homeland Security Secretary Jeh Johnson, who said he anticipated many police chiefs from around the country would attend services in Dallas next week.
"Many people from multiple communities now are angry and on edge. Today I come to One Police Plaza to stand with law enforcement to say this: last night's killer acted with a depraved misbelief that the murder of police officers solves a problem," Johnson said. "Just like last night's killer does not represent all those who seek to bring about change, any police officer who engages in excessive force does not represent all those in law enforcement, far from it."
This story has been updated with comments from Jeh Johnson.