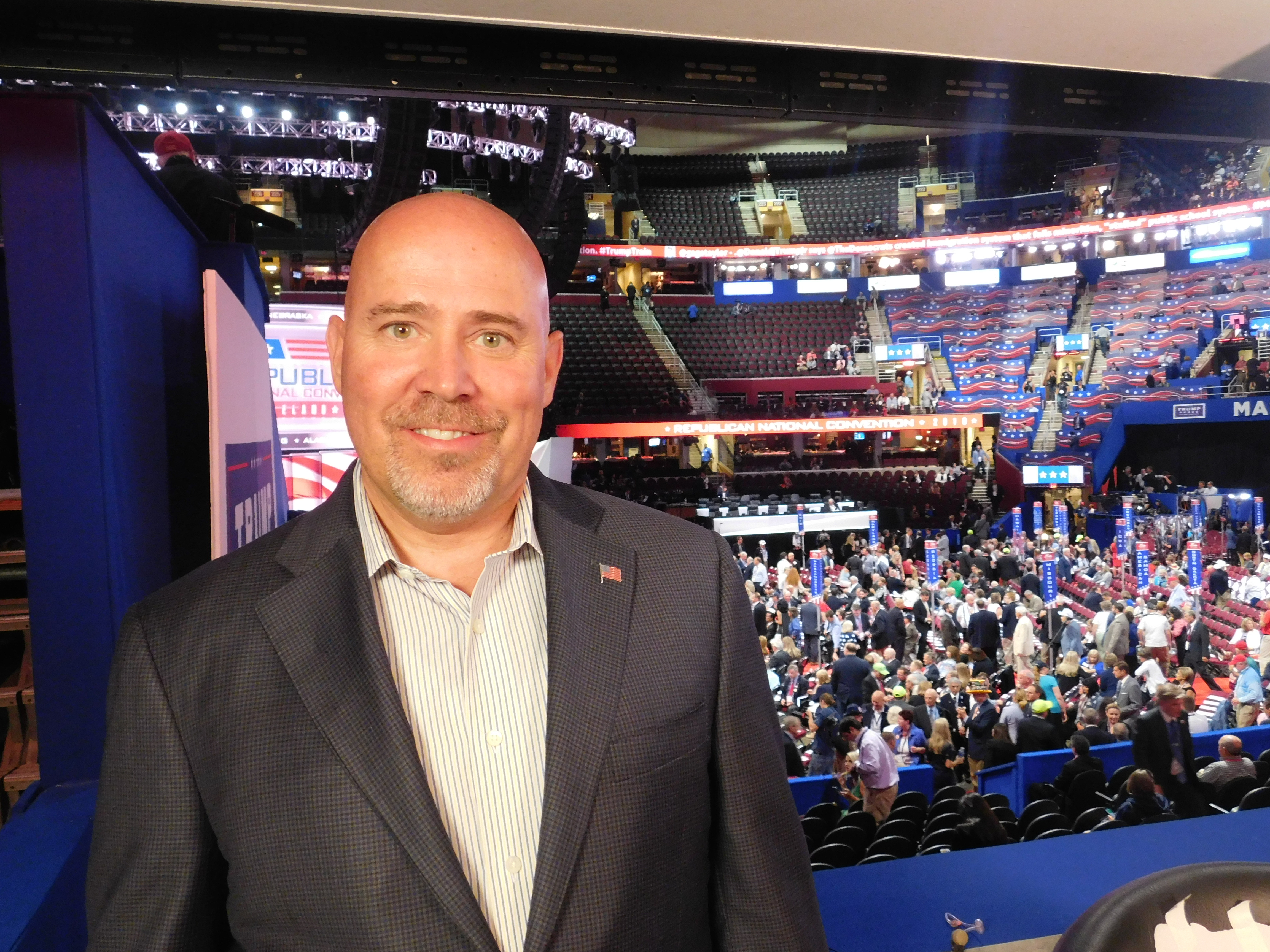 CLEVELAND – Congressman Tom MacArthur (R-3) is the only member of New Jersey's congressional delegation to have made the trek from the Garden State to Cleveland to attend the 2016 Republican National Convention (RNC). MacArthur is currently one of six Republicans serving congress from New Jersey.
PolitickerNJ asked MacArthur why he thought his colleagues Frank LoBiondo (R-2), Chris Smith (R-4), Scott Garrett (R-5), Leonard Lance (R-7) and Rodney Frelinghuysen (R-11) did not make the trip west.
"I can't speak for anyone else, I can only tell you why I am here," MacArthur told PolitickerNJ. "I am here because I think it matters. I think we have to unite if we are going to win in November. We have two choices. It is either Donald Trump or Hillary Clinton and I would rather—even though I might disagree with Mr. Trump on some issues—I would rather be in congress and work those issues out with him as president and find solutions we can all live with."
MacArthur said he feels that supporting Trump is preferential to supporting presumptive Democratic nominee Hillary Clinton and that he would rather be a member of congress with Trump as president than attempt to make positive change under the helm of Clinton.
"I think we have to be involved and we have to elect Republicans up and down the ticket whether you agree with every position or not," MacArthur said. "Look, I don't agree with Donald Trump on every position, I could name quite a few. The idea that we are going to deport 11 million people I disagree with. A brick and mortar wall is an old-fashioned solution to the problem. But Donald Trump is getting us talking about the issues that matter. When is the last time you heard any serious effort out of the Obama administration—which Ms. Clinton has been part of—on issues like border security?"
Despite departures on policy, MacArthur said the choice is clear. He said that the choice becomes even clearer when the checks and balances of the U.S. government are put into consideration.
"We are not electing a dictator, we are electing a president," MacArthur said. "A president has to work with congress and I want to be in that congress and answer the right questions and maybe change the answers from what he thinks. But, that is what we should be about as a Republican Party."
According to MacArthur, Trump's success as a businessman demonstrates the benefit he will have on the U.S. economy as elected.
"We cannot afford four more years or eight more years of the kinds of liberal policies we have had," MacArthur said. "The American dream is slipping away. I spent my career in business. I have been in congress for 18 months. I have lived the American dream. It is getting harder and harder for people because we have an administration in Washington that thinks it is bureaucrats who ought to make all the rules."
The 2016 RNC is MacArthur's first convention.
"As a new member of congress, I have never been to a convention," MacArthur said. "For me it is exciting to be here to see the party come together behind our nominee. The stakes are high in this election and I am proud to be here supporting the Jersey delegation and supporting our nominee Donald Trump."