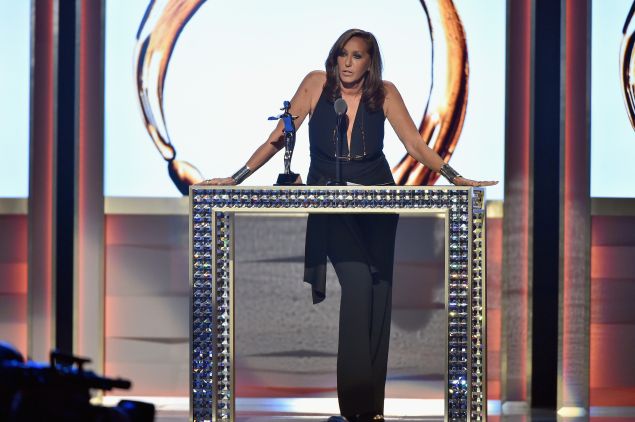 In a $650 million deal, luxury conglomerate LVMH has unloaded their second fashion brand in the company's history. After selling off Christian Lacroix in 2005, a brand that the conglomerate acquired in '87, but suffered losses every year since its beginning, the French firm is releasing Donna Karan International into the hands of G-III. That number is only $7 million more than what LVMH paid for the brand back in 2001. While for some this might seem like just a step in a long, drawn out closure of the company, if G-III's outlook is indication, it's the start of a golden era.
In a conference call held this morning, G-III laid out big plans for Donna Karan International which stands as its biggest purchase to date. The debt the company took on to pay for the acquisition will see them paying out to lenders for six and a half years. But if their projections are correct, accomplishing that should prove easy. In just three years, G-III CEO Morris Goldfarb, who also owns licenses for companies like Calvin Klein, Tommy Hilfiger and Karl Lagerfeld, plans to double DKI's revenue to $700 million through expanded categories and licensing agreements according to Fashionista. Amongst those expanded categories under the DKNY brand, one could expect footwear, handbags, intimates, childrenswear, menswear and even a resurrection of DKNY jeans and DKNYC.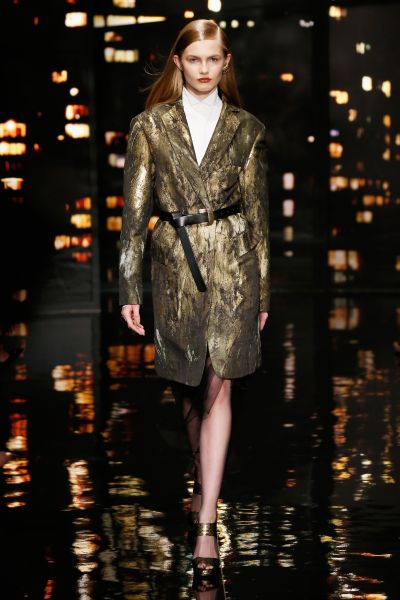 That news might sound like an episode of the twilight zone for the brand's founder and namesake, Donna Karan herself. In a controversial interview back in 2014, Karan famously said "Vuitton has given me the cold shoulder." She called the conglomerate out for not capitalizing on the company's handbag business and pigeon-holing her into apparel. Now, the company will get that focus, though Karan has already departed.
Goldfarb also plans to bring back the Donna Karan label as well. The team has a "plan to relaunch very quickly" and that category still sit in the luxury arena, as it did before the founder of the brand retired and the label was shelved. But who will run it?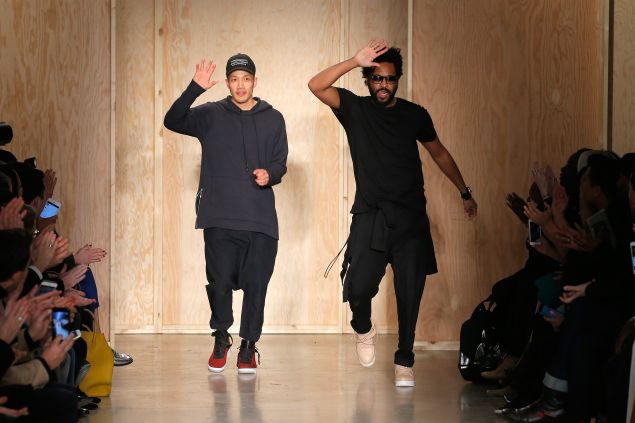 As of now, Maxwell Osborne and Dao-Yi Chow, the pair who made their name with the elevated, contemporary basics line Public School are the only head designers at DKI, churning out the designs for DKNY. Their lack of experience with women's eveningwear doesn't seem on par with an aggressive relaunch of the high-end Donna Karan label. Will they be replaced? Will Donna be brought back into the brand to work the high-end while they continue to inject the cool with the diffusion label? Has this whole purchase been some sort of Peter Thiel-level plan for Karan to get her company back? It would be a fashion coup if there ever was one.
But with the constant turnover in the industry that sees Alber Elbaz without a role, Oscar de la Renta in need of a creative director and Raf Simons reportedly waiting in the wings at Calvin Klein, one has to wonder what this recent multi-million-dollar deal means for things. We know one thing: Hedi Slimane isn't worried about it.