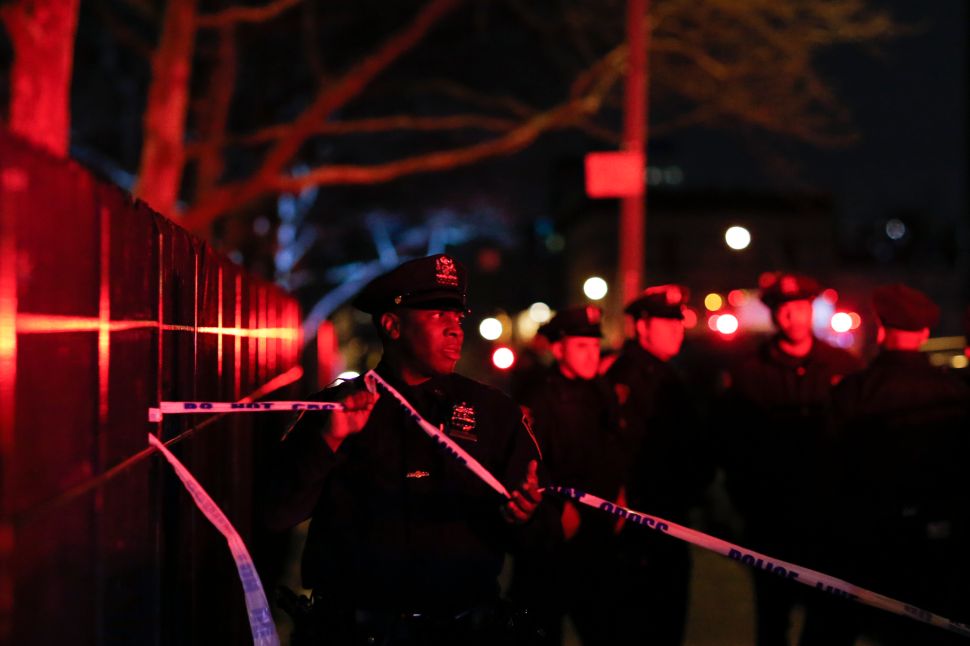 The shooting of Captain Robert David Melton who was chasing suspects in Kansas City this week brings to 67 the number of law enforcement officers who have been killed in the line of duty in the U.S. In 2016. Included in this number are the three killed in Baton Rouge last week and five in Dallas on July 7th. Given those numbers, about 100 of our officers will likely perish this year. In 2015, 130 law enforcement officers died in the line of duty and in 2014 it was 145, according to the Officer Down Memorial Page.
In fact, the number of cops killed chasing suspects or in gunfights hasn't increased this year, even though our perception has, especially in light of the latest shootings. This is particularly important because we rely on our police to protect us, to help us preserve the illusion we have of being safe from harm.
Fear is a strong irrational emotion that pulses through a primitive center of our brains, causing us to over personalize risk and danger. Fear leaders take on the risk for us; in particular our cops and our military as well as our parents and our doctors. If we have the perception that they are under attack, or they have that feeling themselves, our sense of safety diminishes and we worry. Worry causes our heart rate and blood pressure to rise, our sleep to be disturbed, and our overall health to suffer.
Being in the line of fire is a fact of life for all the heroes who protect us. If we learn that one or more have been killed, we must resist the irrational sense of vulnerability that results.
Whatever the cause of police shootings, whether they are racially motivated, retaliatory for police shooting blacks in Minnesota and Baton Rouge, or a radical extension of Black Lives Matter, they shake the foundation of our society as well as our personal psyches. The link with ISIS-motivated attacks in Orlando and likely in Nice, is that in all cases the perpetrator knows that with guaranteed 24 hour coverage from all cable news and news outlets, they will have a maximum impact of millions from a handful killed.
This is the very nature of terrorism, whether local or international. It creates a negative impact that expands outward from a few victims. The ripple effect extends out to all of us, as hysteria is wildly contagious.
What can we do about it? For one thing, we can refuse to give in to the very inflammation the terrorist or murderer is counting on. A spate of dead police officers and many more wounded is awful, but it doesn't change the basic numbers and shouldn't make us feel less safe. Being in the line of fire is a fact of life for all the heroes who protect us. If we learn that one or more have been killed, we must resist the irrational sense of vulnerability that results.
It is the crucial role of news to inform us, but it is also our responsibility as viewers to learn to see the risks in perspective. Our streets are not suddenly less safe today than they were yesterday. Look out your window, you are not likely to see a bomb going off.
What you will see, if you turn on the TV, is a pundit gesticulating wildly and comparing Dallas or Nice or Orlando or Baton Rouge to WW II, when over 50 million people were killed. These comparisons harm us. The rash of copycat terrorist attacks and police shootings will only expand if we overreact to each one. If an enraged psychotic knows he can panic us, he will do so any chance he gets.
Don't get me wrong, impersonal rage against the people who protect us or heretical extremist thinking erupting in violence against a crowd of innocents is directly opposed to the fundamental beliefs of our society, and it does threaten us, especially if ISIS or another group manages to acquire powerful weapons like dirty bombs or worse. These are our enemies, and we need to defeat them. But we also need to defeat our fears and to block the hype, or we will not be tough enough for the fight against our own personal terrorists—disease and anxiety.
Marc Siegel MD is a professor of medicine and medical director of Doctor Radio at NYU Langone Medical Center. He is a Fox News Medical Correspondent.