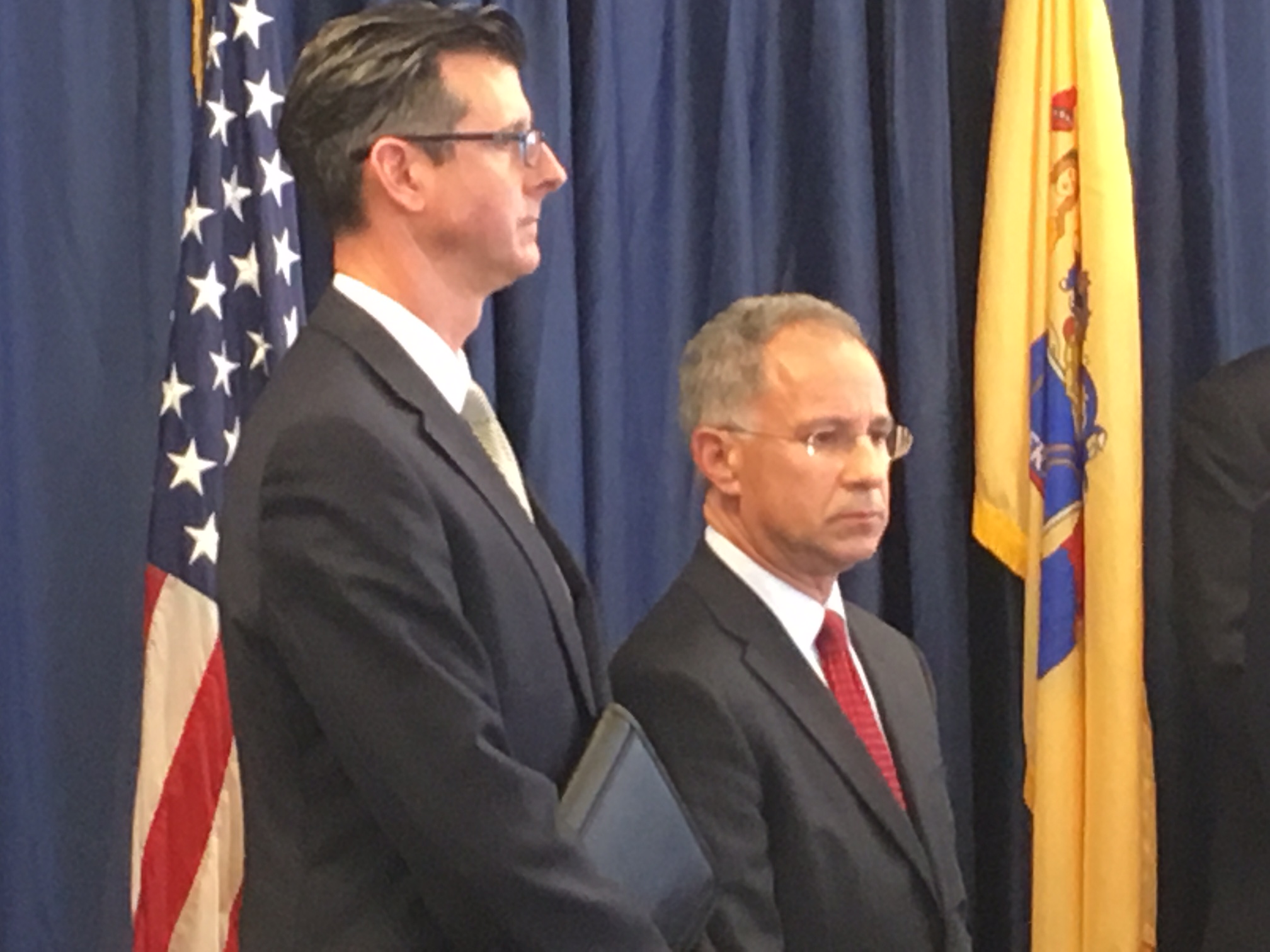 NEWARK – During a press conference following the guilty plea of former Port Authority of New York and New Jersey (PANYNJ) executive David Samson, U.S. Attorney for the District of New Jersey Paul J. Fishman refuted claims made by reporters during the question and answer session that the timing of the plea was in any way related to New Jersey Governor Chris Christie.
New Jersey political circles are abuzz with musings that Samson's timing might be connected to the announcement presumptive Republican presidential nominee Donald Trump is scheduled to make about his running mate on Friday. As it stands, Christie is on the shortlist for the job. Following Samson's guilty plea, many New Jersey insiders are left wondering about the implications it might have on the governor's chances.
"There is no allegation that the governor was involved in any way in having the chairman's flight becoming a reality," Fishman said regarding the flight Samson used his authority as PANYNJ chairman to pressure United to charter between Newark and Columbia, South Carolina.
Fishman also assured reporters that the timing had nothing to do with the VP considerations. The U.S. attorney said that the case was ready to be heard and Samson was ready to plead guilty. According to Fishman, that is the only reasoning behind the proceedings.
"You can imagine, if we had waited we would have been subject to criticism for waiting," Fishman told reporters.
Following Samson's guilty plea, Fishman also announced that former Department of Transportation Chief Jamie Fox was facing charges on a criminal complaint that he conspired in the bribery scheme when he was working as a consultant for United. Fishman declined to comment about questions regarding the "culture" of the Christie administration and if that had anything to do with high-level members/former members of the administration being charged in cases such as the one Fox is now facing.
"I think we have a right as members of the people that the people who take an oath of office to serve members of the public do exactly that. Honestly, I am sad about it. David Samson was a major figure in the legal culture of this state…," Fishman said.
"[Both Samson and Fox] should have known better. They both did know better. And this kind of conduct—their conduct—shakes public trust."