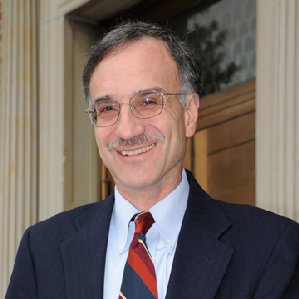 Former Montclair mayor and current councilman Bob Russo is actively exploring a gubernatorial run for 2017. In a conversation with PolitickerNJ on Wednesday afternoon, Russo said that he plans to announce his final decision on whether he will or will not run for governor by Thanksgiving of this year.
"I have always had an interest in running for higher office in New Jersey," Russo told PolitickerNJ. "Two years ago I decided to start an exploratory committee to see if I was going to run for governor. I think I am just as qualified as Jim McGreevey was when he was mayor of Woodbridge."
Russo was first elected to the Montclair council in 1992. He has served as mayor, deputy mayor and at-large councilman. While he was initially not planning on pursuing reelection this year, Russo decided to run again and was unopposed. He also ran for freeholder in 1978, 2008 and 2011.
According to Russo, a Democrat, he is currently speaking with other gubernatorial contenders about his options for the future. He said he has spoken to announced candidate Phil Murphy, Jersey City Mayor Steve Fulop, Assemblyman John Wisniewski, Assemblywoman Shavonda Sumter, Senate President Steve Sweeney and Senator Ray Lesniak (all likely candidates).
"We now have a lieutenant governor which very much interests me too," Russo said. "There are about six people who are very much in the picture and I have a lot of discussions with them about possibly running myself or possibly serving as a lieutenant governor candidate. But you don't run for lieutenant governor in the state, you are basically chosen for that by someone who is running for governor. I am very interested in that but I haven't ruled out the governorship."
Russo, 68, said that his interest is the governorship stems from the number of people who have approached him in his hometown.
"People come up to me all the time in Montclair and say 'We have to get rid of this governor' and 'We need a new governor like you, Bob.' I am still exploring it because people have asked me," Russo said.
Russo said that the inspiration for his candidacy comes from two Democratic Party figureheads: California Governor Jerry Brown and Vermont Senator Bernie Sanders, whom he supported for president during the 2016 primary.
"I know that all these other candidates are great. They all certainly have more resources than me. I have a few thousand dollars left in my campaign account from council but these people have millions," Russo said. "I am going to be a sort of Bernie Sanders candidate if I run, collecting small donations from lots of grassroots people."
Russo worked as a consumer advocate before his 2007 retirement from the New Jersey Department of Consumer Affairs in the 'Lemon Law' office. He currently works as an adjunct professor at Montclair State University. He grew up in Newark and rents in Monmouth County during the summers, something he says has given him ties to Democrats there including party Chairman Vin Gopal.
"We have a whole bunch of candidates with a lot of backgrounds and names," Russo said. "I don't see any reason why I shouldn't be part of the picture.