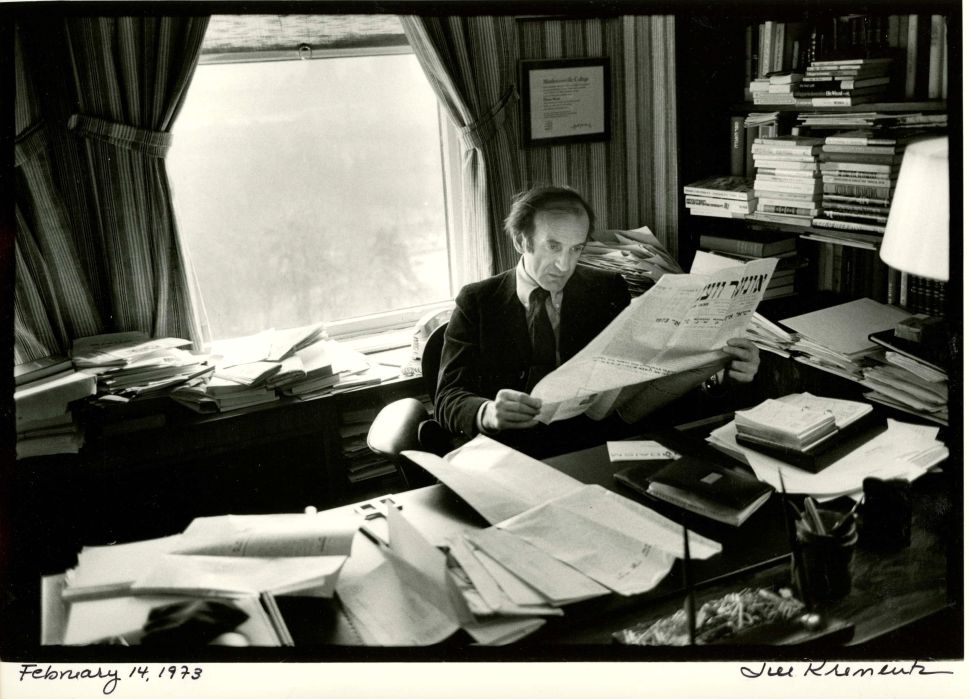 Elie Wiesel cannot be properly eulogized. As described in the Observer earlier this year, this author of the definitive Holocaust memoir, 1960's Night, and 56 other books, and winner of the 1986 Nobel Peace Prize, was "the living face of the six million … the greatest chronicler of the greatest crime in human history, thereby lending dignity and eternity to the six million martyrs, among whom were 1.5 million children. In the process, he would become a great Jewish light unto the nations, winning the Nobel Prize for peace."
As Wiesel passed to the world to come, we find ourselves uncharacteristically silent in the face of a moral giant who himself refused to remain silent.
Here instead of words are four perfect photographs by Jill Krementz, photographs of a face that embodies a chapter in history too big to comprehend.