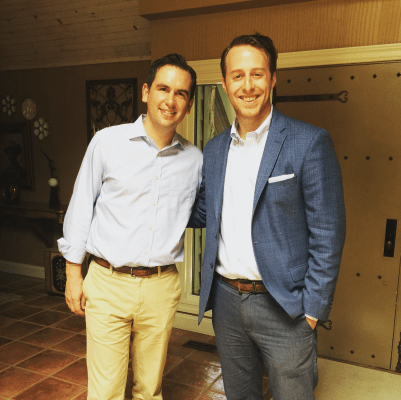 Jersey City mayor and likely gubernatorial hopeful Steve Fulop visited South Jersey over the weekend, and met with the former progressive challenger to incumbent U.S. Representative Donald Norcross in Cherry. The trip marks the second time that Fulop has made the trip down the Turnpike to drive up support against his rival, Norcross ally Steve Sweeney (D-3) after appearing in Atlantic City earlier this year.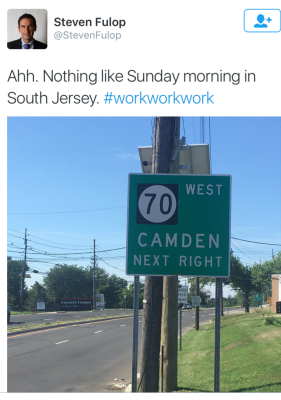 Fulop could be angling to cut into Sweeney's supporters by courting southern progressives who oppose the powerful Camden County political machine built by Norcross' brother George, the former head of the county Democratic organization and arguably the most powerful unelected figure in state politics. Alex Law, a 25 year-old former IBM consultant, ran a sorely underfunded campaign against the congressman in this year's Democratic primary and lost by a roughly 30-70 percent margin.
"I had a great day with my good friend Mayor Steven Fulop in South Jersey today. We went all over the county to meet with some amazing people," Law wrote on Facebook Sunday. "Through his record in Jersey City, he has shown that government can accomplish incredible things. I hope we can implement similar policies across the state."
Fulop and Sweeney are the two leading candidates in a crowded Democratic field that includes former U.S. Ambassador to Germany Phil Murphy, Sweeney, Assemblyman John Wisniewski (D-19), Senator Ray Lesniak (D-20) and Assemblywoman Shavonda Sumter (D-35) among others. Murphy has been the only candidate to officially announce his campaign. The trip could be a sign that Fulop is banking on chipping away at Sweeney's  home-turf advantage in one of the region's most populous and influential districts.
The South Jersey Report first reported the story.