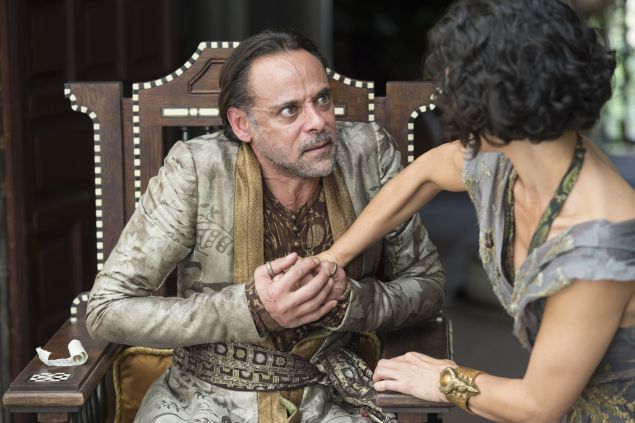 With everything going on in the world I know the last thing you need is more bad news, but here we are, and here I go. Ready? Really ready? Mentally, physically, emotionally prepared? Okay. You, friend, will have to wait even longer for new Game of Thrones episodes.
I know, I know. But there's a reason. Game of Thrones showrunners David Benioff and D.B. Weiss recently appeared (for some reason) on the UFC Unfiltered podcast and had this to say:
"We don't have an air date yet…We're starting a bit later because, you know, at the end of this season, winter is here, and that means that sunny weather doesn't really serve our purposes any more. We kind of pushed everything down the line so we could get some grim, gray weather even in the sunnier places that we shoot."
The dreaded winter Ned Stark always promised finally arrived in the sixth season finale, which means Thrones' notoriously meticulous bosses bumped their already abbreviated production back until Westeros' warmer locales are suitably drab. Warmer locales…like Dorne. Yes, you read that right. You have to wait–possibly more than a year–to see Daenerys Targaryen arrive with a massive armada of ships, warriors, and fire-breathing weapons of mass destruction to wage glorious battle against the mad-queen Cersei Lannister…because of stupid, useless Dorne. Dorne, in classic Dornish fashion, has ruined everything for everyone.
Everyone, that is, except George RR Martin, who right now is sitting in a New Mexico study pumping his fist while staring at a completely blank word processor. The race is back on, George.