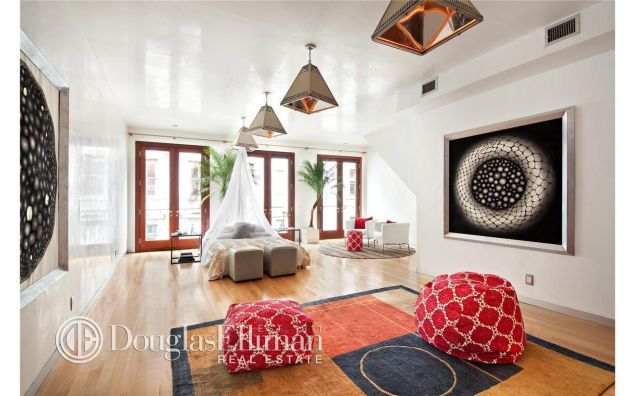 Yet another member of the Soros clan has parted ways with a townhouse. Sadly for George Soros' son, artist Gregory Soros, it seems that he doesn't have quite the real estate acumen as his older half-sister, Andrea Soros Colombel, or his mother, Susan Weber Soros, who both successfully flipped their homes in the past few years.
Soros paid design duo Robert and Cortney Novogratz $11.99 million to take up residence in the five-story townhome at 5 Centre Street in 2010. Soros apparently grew bored of the 5,700-square-foot space by 2013, putting the four-bedroom, 4.5-bath home back on the market for just $100 more than he paid.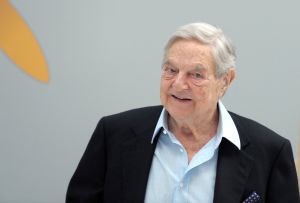 Alas, the home's price tag has continuously decreased over the past few years, and now, 5 Centre Market Place LLC (come on, people, let's get those creative juices flowing when creating monikers for these limited-liability companies) snagged the Nolita abode for the relatively bargain price of $9.7 million.
Maybe we're missing something, but the 25-foot-wide townhouse doesn't look so bad! There are 12-foot ceilings on the ground floor, Venetian plaster walls and an open Boffi kitchen, per the listing shared by Douglas Elliman (DOUG) brokers Patty LaRocco and Jared LaFrenais.
The master suite takes up the entire second floor, and includes his-and-hers closets, a soap stone Boffi bathtub, and a steam shower. Not to be outdone, there are also full-floor bedrooms on the third and fourth stories of the home, each with mahogany French glass doors that open to glass-front balconies.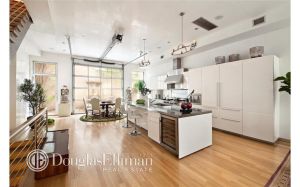 Don't forget about the two-tier roof deck—the Novogratz family designed it with a domed basketball court on top. That doesn't seem like the most practical of uses for outdoor space, but to each his own, right? Perhaps the young Soros found he simply didn't have as much time to practice his three-point shot from beyond the paint as he thought he would when he first bought the place.
Selling a Nolita (or, as it is referred to in non-real-estate-speak, Little Italy) home at a $2 million loss isn't exactly something to celebrate, but at least after three years, Gregory Soros is finally rid himself of the place. Besides, it doesn't seem too likely that Soros is ever going to worry about pinching pennies—after all, his father is worth an estimated $24.9 billion. That buys a lot of townhouses….