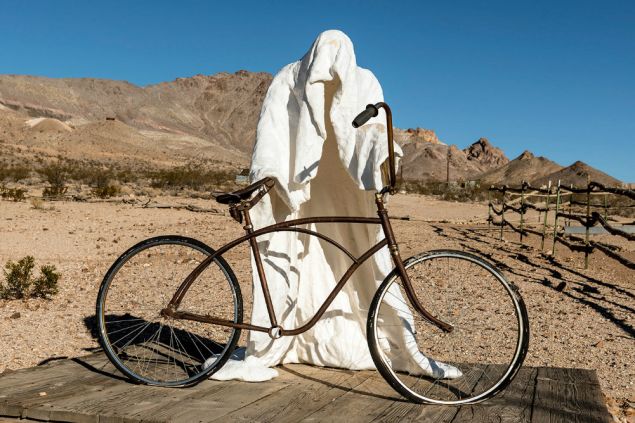 UPDATED, July 29 at 3:30 p.m. Documentary photographer Carol Highsmith made what the Library of Congress calls "one of the greatest acts of generosity," in the history of the institution, when she donated more than 18,000 of her photos to them in 2007. But her generosity—intended to empower anyone to use her iconic photos of cities across America—was taken advantage of.
Getty Images and Alamy Limited have apparently been charging users to use her photos, which they rejiggered with new watermarks, a new lawsuit, spotted by Hyperallergic, alleges. The 70-year-old photographer revealed this scam when the companies sent her a cease-and-desist letter for her own photo, after she posted it to her website. The letter demanded $120 payment.
Now, she's suing—and she's not messing around. She filed a complaint alleging copyright infringement in U.S. District Court in Manhattan on June 25, and asked for $1 billion in damages.
"[They] are not only unlawfully charging licensing fees … but are falsely and fraudulently holding themselves out as the exclusive copyright owner," the suit reads, according to Hyperallergic. But isn't $1 billion a tad hyperbolic? Well, no, the site explains.
Since each violation of copyright in this case allows the plaintiff to seek damages up to $25,000, the statutory damages for Getty's 18,755 violations amount to $468,875,000. But because the company was found to have violated the same copyright law within the past three years—in 2013, Daniel Morel was awarded $1.2 million in a suit against Getty, after the agency pulled his photos from Twitter and distributed them without permission to several major publications—Highsmith can elect to seek three times that amount: hence the $1 billion suit.
Here's hoping that if her suit is successful, the photographer will be as generous with the awarded funds as she was with her photos. She could make a real dent in American student loan debt.
UPDATE: Getty says the suit is likely "based on a number of misconceptions," but that if that isn't the case, it will defend itself vigorously. In a provided statement, the company asserts that distributing content is different than claiming copyright for content.