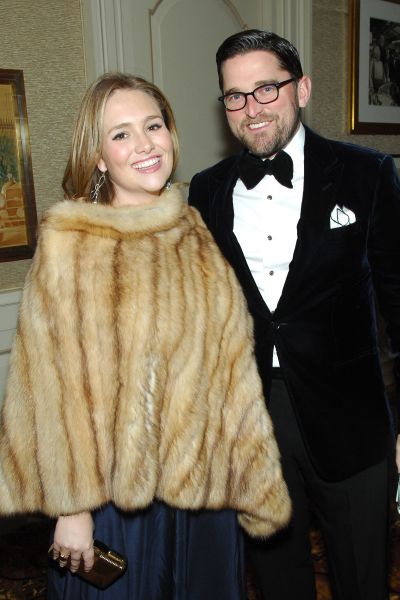 It seems that the entire Hearst clan is making moves this year.
First, Lydia Hearst sold her apartment at the Sheffield, at 322 West 57th Street, heading for the West Coast and purchasing an $11 million Los Feliz manse.
And now her sister, Gillian Hearst-Shaw, who also resided at the Sheffield, is upgrading her own digs, though she's staying a bit closer to Hearst Tower. In fact, she's just going uptown.
Hearst-Shaw, a contributing editor at Town & Country, is currently expecting her third child with her husband, lawyer Christian Simonds, so it's a good thing that their new 4,176-square-foot townhome at 12 West 83rd Street has five bedrooms and 4.5 bathrooms—plenty of space for the whole family.
The four-story Renaissance Revival-style townhouse is entirely renovated, and has such features as 12-foot ceilings on the parlor floor, a fireplace with a hand-carved mantelpiece in the living room, and ornate moldings. The chef's kitchen includes custom cabinetry and a breakfast room where French doors open out to a landscaped garden, per the listing shared by Brown Harris Stevens brokers Nancy Candib and Kristin Clark.
Hearst-Shaw and Simonds bought the home from Thomas Wei, who has been trying to offload the manse since 2011—perhaps his original $12.5 million asking price was a tad high. He took the townhouse on and off the market a few times, but five years and a few million in price cuts later, it piqued the interest of Hearst-Shaw and Simonds.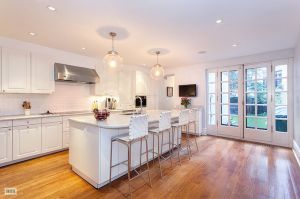 The couple paid $10 million for the twelve-room Upper West Side townhouse, which also features a library with barrel vaulted ceilings, original leaded glass windows and another fireplace, as well as a garden and terrace, looks like it will definitely be able to house the antiques that Hearst-Shaw has expressed her interest in—after all, antiquing seems to run in the Hearst family's DNA.
We wonder if Hearst-Shaw will bring one particular piece that she told the Observer about a few years ago—a bed that belonged to her great-grandfather, publishing magnate William Randolph Hearst. "It's a really heavy dark wood, really ornately decorated and carved and it has this very high headboard and foot board made of solid wood," she told the Observer.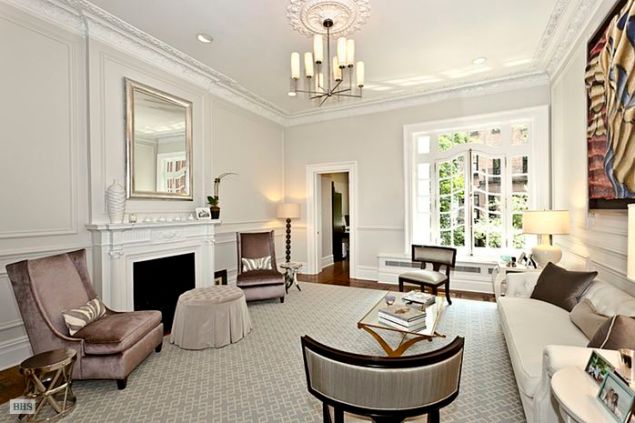 Perhaps Hearst-Shaw also inherited her great-grandfather's fondness for the Upper West Side—two of his penthouses in the neighborhood (one at 91 Central Park West and another at 137 Riverside Drive) sold earlier this year. We suppose that neither of those particular apartments called out to Hearst-Shaw like this 18.25-foot-wide townhouse, though.
And while it might not quite stand up to San Simeon, the castle he built in California or its very…distinctive aesthetic, being just a few steps away from Central Park isn't too shabby, either.