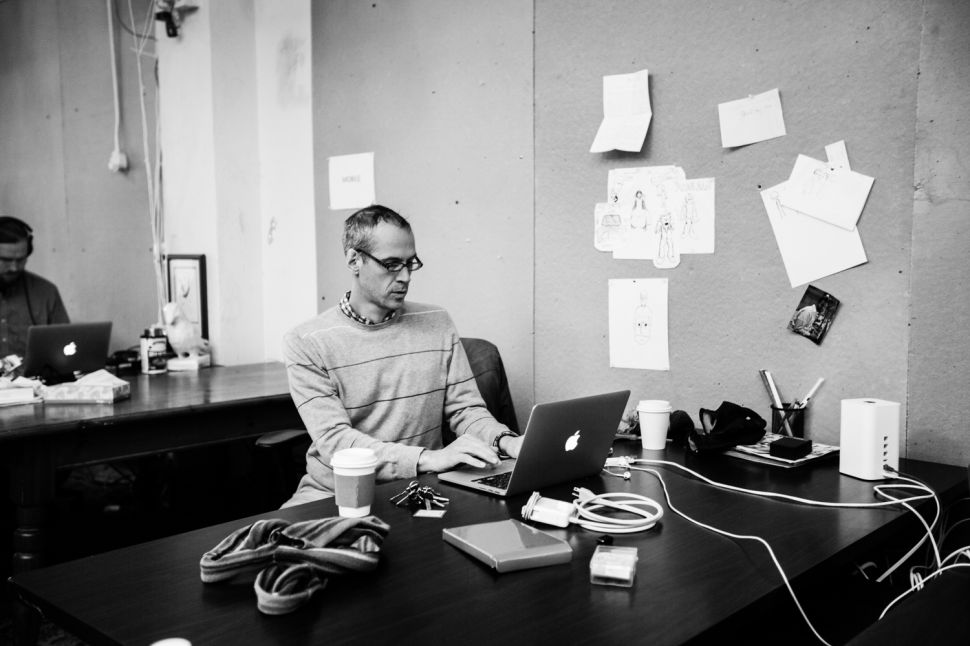 In 2014, Buzzfeed got hold of an internal report at The New York Times that showed that traffic to their homepage had tanked. On page 23, a graph shows that front page visits took a nosedive, from 150 million visitors in 2011 to 80 million in 2013. Another way of looking at this: The Times was losing hold of its community. Someone might lead readers to a page inside (via sharing or via search), but news consumers weren't going to its website to see what its writers had written. The Times is not alone in this dilemma.
Media companies have struggled to hold onto communities as readers now bounce around to whatever content their friends on Twitter and Facebook make a compelling case for. Meanwhile, somehow, a new medium has gotten buzzy, one that barely works without third party applications like iTunes, Stitcher or Overcast: podcasting. In its native habitat, a podcast has nothing visual, clickable or shareable.
Yet, the word podcast experts like to use when they talk about the medium is "intimate."  So, if listeners feel so close to these shows, does that mean that they can build communities better than brands that rely on scribes? Brooklyn-based Gimlet Media has made community part of its business model, by asking listeners to give money to the company, despite the fact that its ad-supported shows are distributed free. Naturally, it offers special perks to people that buy $5 per month memberships, and it has just launched a new one: access to the company's Slack account.
SEE ALSO: Can Fomer Planet Money Host Build the 'HBO of Podcasts?'
According to Chris Giliberti, Gimlet Media's Chief of Staff, inviting members into the show's Slack has been its "highest engagement benefit to date." Flickr co-founder Stewart Butterfield co-founded Slack, which builds an intranet product for teams. It bested its web 1.0 competition with beautiful design and integrations with other productivity applications, like Asana and Trello. Slack extensions have their own little version of Product Hunt, because developers like building them so much, but they need to be a bit more careful when sharing their creations, as the Observer previously reported.
Giliberti is community managing the initiative to bring members into their digital office space. "We're on Slack all day as a company," he wrote. The team decided to try letting people supporting their productions into it earlier this month. "There is a community of more than 1,000 paying Gimlet members hanging out together alongside our hosts, producers and executives," he said.
"There was a strange exciting energy to being in this virtual 'room' and mingling with the people who feel so connected to what we're building," co-founder Alex Blumberg told the Observer in an email, via Giliberti. "It's like, finally, a whole room full of people who are ready to geek out about this thing."
Before the Slack channel, people had already found ways to find other fans of the show. Its subreddit has 1,862 subscribers and its Facebook page has 15,547 likes, but those spaces are open to one and all.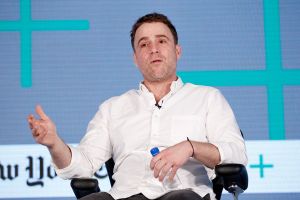 Gimlet invited the Observer inside the members only Slack channels. The main channel, "gimlet-commons," was created on July 13 and shows 1,330 members as of this writing. The channel for Reply All, the company's second oldest and completely internet-oriented show, has 444 members and a lot of activity. Startup has 302 members, but not so much engagement. Mystery Show's channel has 238 members, but none of them have said anything. Odds are, they joined to hear first when the popular show gets a launch date for its second season, a question that even made its way into the main channel's FAQ.
The company has also let its new members create their own channels (around topics like the election and the regions they live in), but most of the activity appears to be on the main channel and the one for Reply All. On Friday, its hosts, PJ Vogt and Alex Goldman, did a YouTube live call-in show for members. Looking at conversation during the broadcast, lots of folks chatted about it in progress. That's mainly what the community appears to be doing so far: idly chatting, but doing so on Slack comes with the promise that someone from Gimlet might chime in.
What the people really seem to want is access to the company's talent. Giliberti said that so far engagement has spiked whenever it announces opportunities to engage with people heard on the shows, such as with an AMA ("ask me anything").  A few months ago, we reported that the company shut down its normal operations for a week in order to mix up its teams and create five experimental shows. Only members got to hear one of those sample shows, The Hunt.
Could open Slack channels work for other media brands? Nieman Lab has a story on how companies use it to keep their teams together, but none of them talk about bringing in readers. Niche media concern Technical.ly Media (a site this reporter once worked for) opened up its Slack to readers in 2015. Engagement has been light, but it hasn't quit.
The homepage may never come back, but perhaps brands have other ways to create destinations with their names on them? Then again, maybe it only works for the ones that know how to get intimate with their audiences.
Did I make it weird?