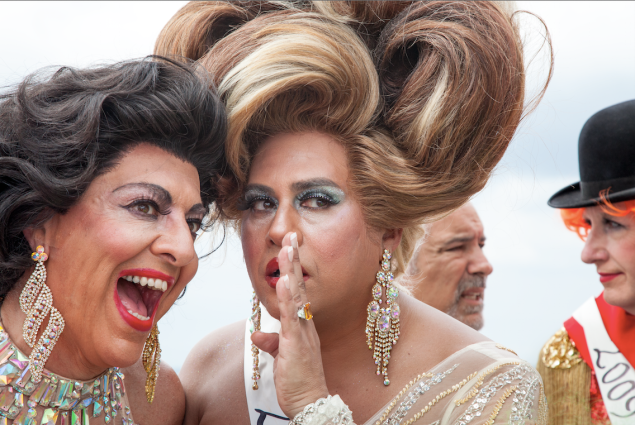 Susan Kravitz first played around with a camera when she was in her 20s. Self-taught, she has since exhibited her photographs in galleries, museums and universities across the globe, from China to the Czech Republic, and in 2003 she helped found the fotofoto gallery in Huntington, NY where many of the photos from her upcoming book Mascara, Mirth and Mayhem: Independence on Fire Island will be on display this summer. For 30 years, Kravtiz has photographed the 'Invasion of the Pines,' a celebration in which hundreds of drag queens sail to Fire Island for an annual parade down Cherry Grove every Fourth of July. In anticipation of the release of Mascara, Mirth and Mayhem, which will coincide with the 40th anniversary of the first Invasion of the Pines, the Observer spoke to Ms. Kravitz.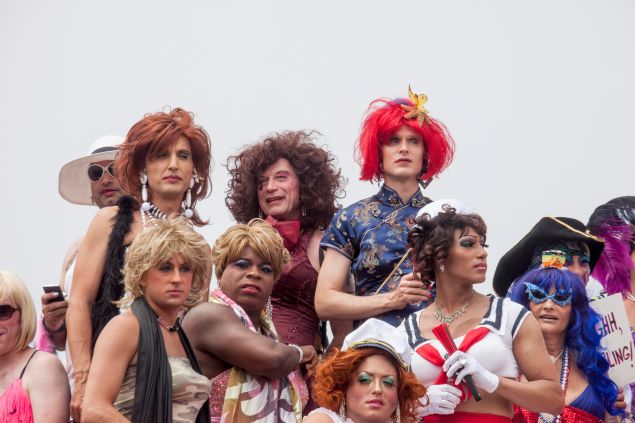 What drew you to this particular story? Well, it was really by chance in a way. My high school friend had a house in Cherry Grove, and invited me, myself and my husband to come over and visit her, which we did one day in 1979. I just looked around and thought, "This is so fascinating." When I came back with my camera a couple years later, I was so drawn to the kinds of people who lived there and the wild scene in the early 80s, before the onslaught of AIDS. It was just something I had never seen before in my life. How could I not take pictures of it?
You've said you consciously search for one meaning and unconsciously find another in your art projects. What meaning did you consciously try to find with this project, and what did you unconsciously uncover? I came late to being a lesbian. I got married, and when I came to Cherry Grove, it was originally with the mindset of a heterosexual, and then with my transition to becoming a lesbian, I still carried with me that mindset. I was an observer from another world. And what I learned as I took photos was the humanity of these people…I understand the people in these costumes, behind the mask, it's a very humanizing experience for me. That's what I found without realizing I was looking for it.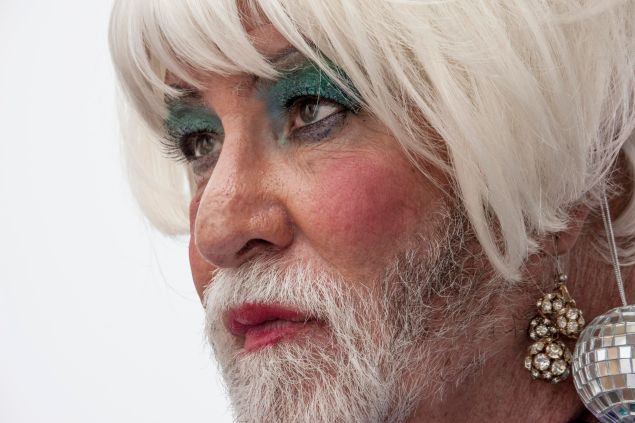 How would you describe the Invasion of the Pines? The Invasion is unlike anything most people have seen. The best I can compare it to is Mardi Gras in New Orleans. The people in Cherry Grove must cross-dress in order to board a ferry that will take them to the community of the Pines. When it first started in 1976, it was in protest, because a member of the community had been turned out of a restaurant in the pines because that person had been dressed in drag. Ever since, every year more and more people attend—now, there are thousands of people who either participate or come to view it. It's a day of great fun, but it's a day of protest, still, for people who remember those beginning days when there was so much discrimination against the gay population in Cherry Grove. It's joyous, in a way that you're not really used to seeing—a very special day. It is an expression of individuality, of the people in this community, to be encouraged to let themselves go, and to be free to be whoever they want to be for that day.
It's an interesting intersection between the personal and the political. Yes, yes it is, even now. When I first started taking pictures, people would say, "don't take a picture of me! Don't take a picture of me!" because people were so afraid of being identified as a gay person in the 70s, 80s, 90s. But now, people are out, they're proud, they're married. This is such a different time. But they never forget that there are a lot of people out there in the world who hate. And as comfortable as you think you might be, it's always lurking in the back of your mind—who's going to come out and hate you? As we saw in Orlando, who's going to pull the trigger? It's very complicated.
Why do you think this story is important to tell now? I think that people need to see that this community is strong, that they are courageous and they are taking a stand to be who they want to be. [After Orlando] it's important to see that this is a community that won't cower to events such as that. This is a community that is happy, it's sad, it's strong, it's so many things, it's introspective, it's everything that people are. These are the mothers and the fathers and the sisters and the brothers and the aunts and the uncles and the cousins, just like everybody else. And I think it's important for non-gay people to see that everybody's the same. You just choose a different identity, you know? But unlike a lot of other communities, these people know how to have a good time.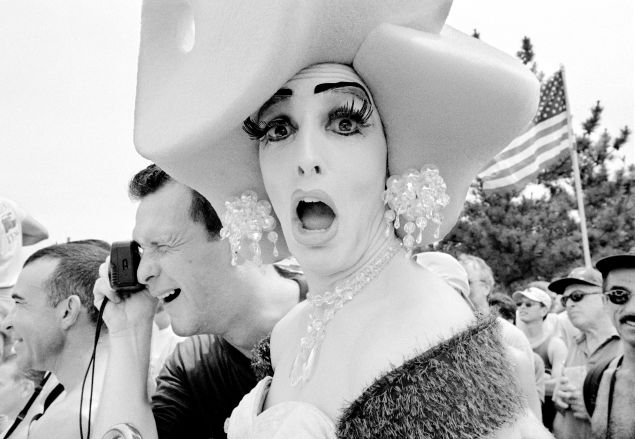 I keep hearing over and over again in the gay community is, we have to love. We have to teach people to love and not to hate. And that's what this book is about. This is a love song to Cherry Grove.