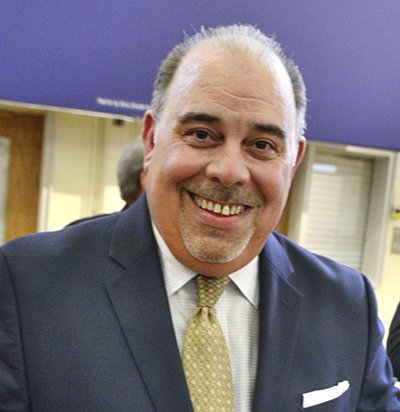 The Republican Party chairs tonight once again selected Hudson County Chairman Jose Arango to serve as the chair of the GOP chairs at a meeting in Woodbridge.
Their vote was unanimous.
"I want to see the party be the party of inclusion," Arango told PolitickerNJ. "That's the way it was with Tom Kean, Chris Christie and Christie Todd Whitman. That's how they all won."
First elected to the chair of the chairmen's position two years ago, Arango tonight re-assumed the post for another two years.
He said he's hopeful that presumptive GOP presidential nominee Donald Trump picks the right complement to the national ticket.
"I think Donald Trump was running to win the primary and he said whatever he needed to say to win," Arango said. "I think at this point he needs to make the right pick, preferably a governor, to help stabilize the ticket."
Published reports say Indiana Governor Mike Pence, former Speaker Newt Gingrich, and New Jersey Governor Chris Christei are all in the running to be Trump's number two.