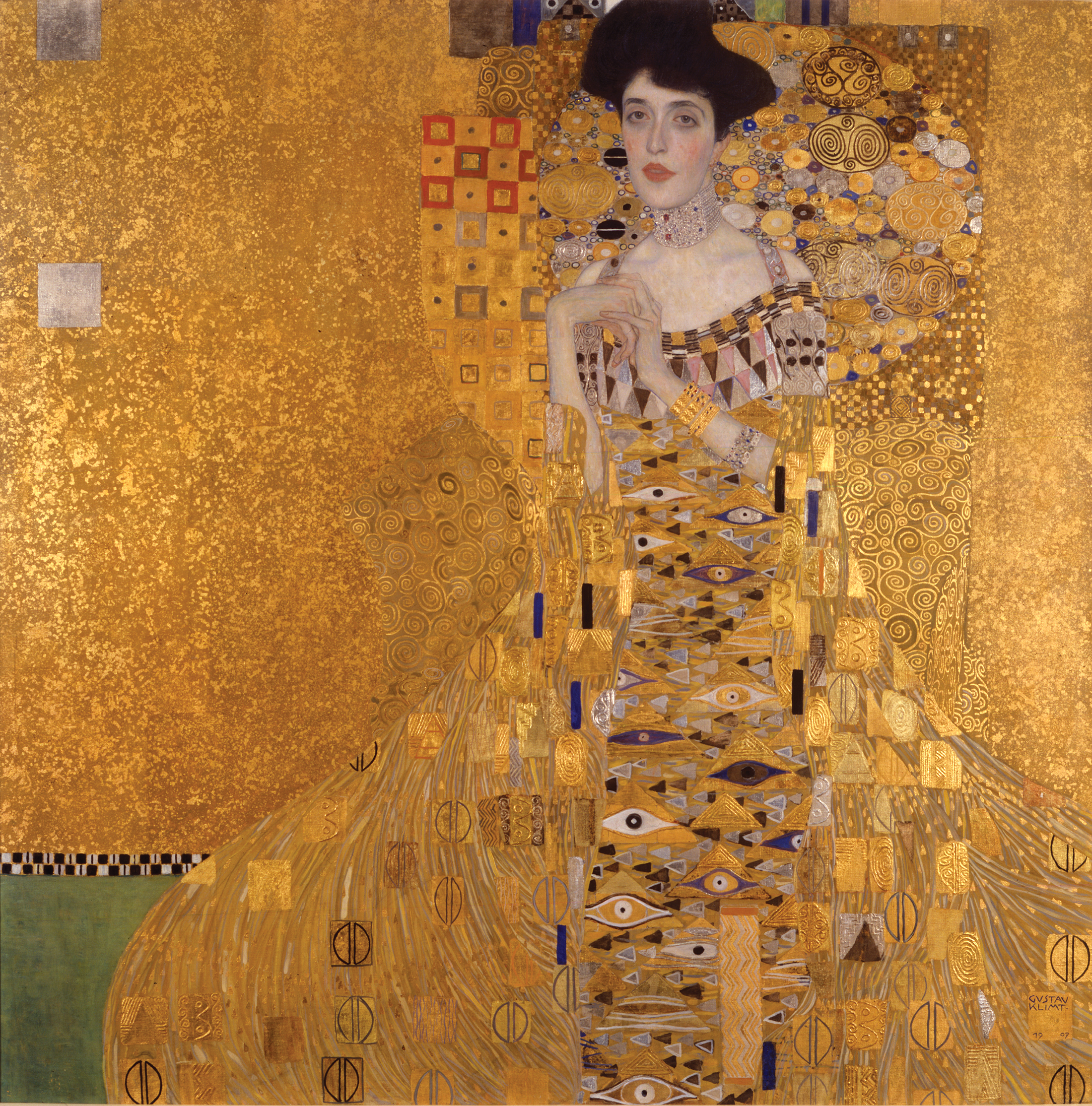 The woman famously adorned in gold—and who adorns many a college freshman dorm room—is to be reunited with her other half for the first time in a decade.
Gustav Klimt fans can rejoice as New York's Neue Galerie will be showing the two portraits of Klimt patron and Viennese socialite Adele Bloch-Bauer by the artist in September in "Klimt and the Women of Vienna's Golden Age, 1900-1918." The exhibition will open September 22, 2016 and close January 16, 2017.
The Neue Galerie's Klimt exhibition will feature "approximately 12 paintings, 40 drawings, 40 works of decorative art, and vintage photographs of Klimt, drawn from public and private collections worldwide," according to the release.
And in an even greater effort to bring to life the artwork, the museum will showcase outfits based off of the work of Emilie Flöge, who designed many of the clothes worn by the women in Klimt's paintings, a spokesperson for the gallery told the Observer. The recreation will be lead by fashion designer Han Feng and accessories created by paper artist Brett McCormack will accompany the work.
Klimt's 1907 Portrait of Adele Bloch-Bauer I, which is commonly known as The Woman in Gold, became the center of an eponymous film starring Helen Mirren and Ryan Reynolds. The film is based on the true story of Bloch-Bauer's niece (Mirren) as she enters a legal battle with the Austrian government in pursuit of the paintings, which had been confiscated by the Nazis.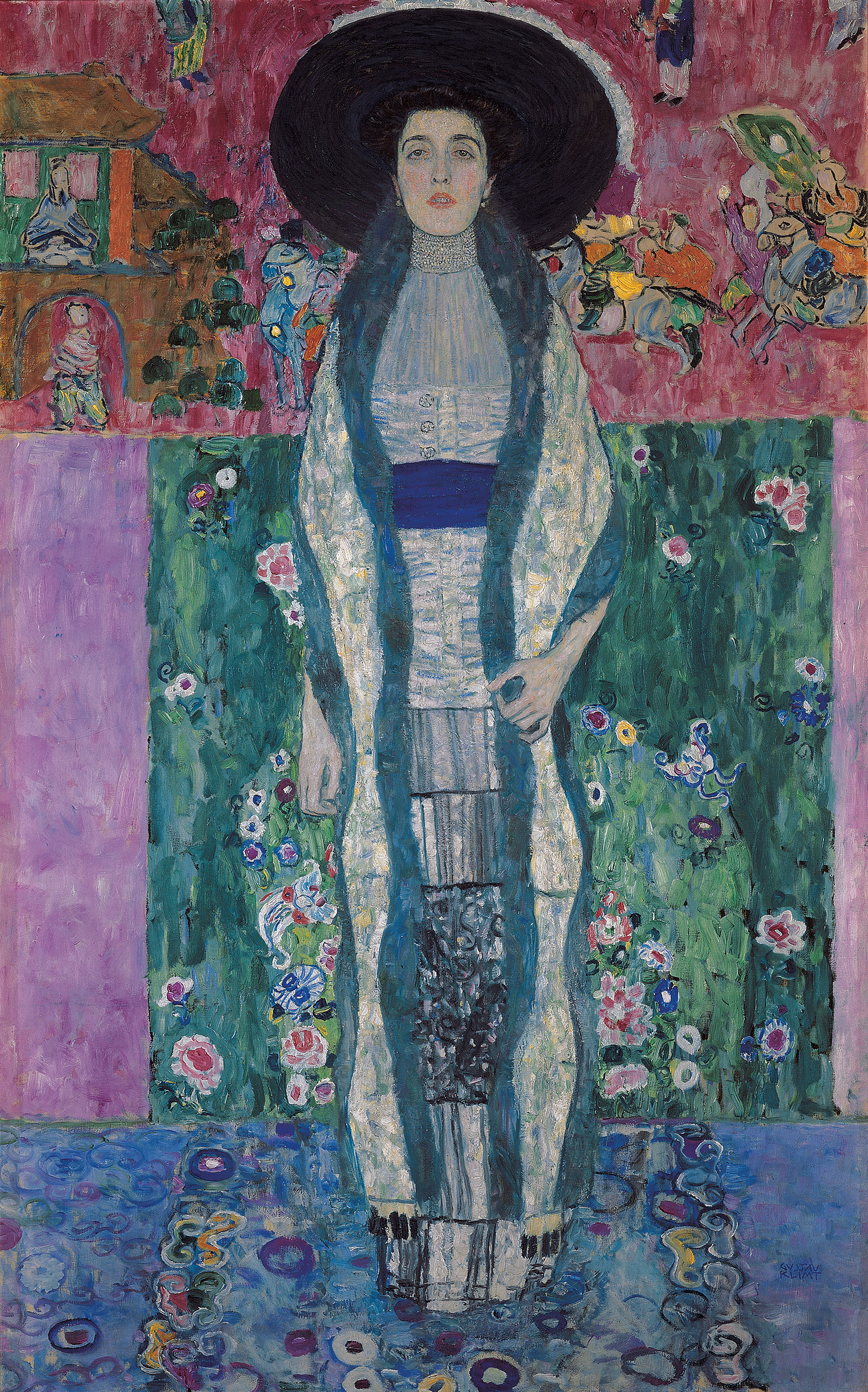 Bloch-Bauer's niece was given both portraits of her aunt and three landscapes by Klimt after eight years in court. The Woman in Gold was sold to collector and cosmetics baron Ronald Lauder for $135 million in 2006 to be placed in the Neue Galerie, for which he serves as President and co-founder. The lesser known of the two portraits, Adele Bloch-Bauer II, appeared at the Museum of Modern Art in 2014.
Bloch-Bauer is the only woman who appears in two full-length portraits, which is what highlights her as the star of the exhibition. Though the two will be central to the exhibition, she will not be the only lady attracting the eye. Klimt's portraits of Gertha Loew, Mäda Primavesi, Szerena Lederer, Elisabeth Lederer, and the unfinished "Portrait of Ria Munk III" will also be on display.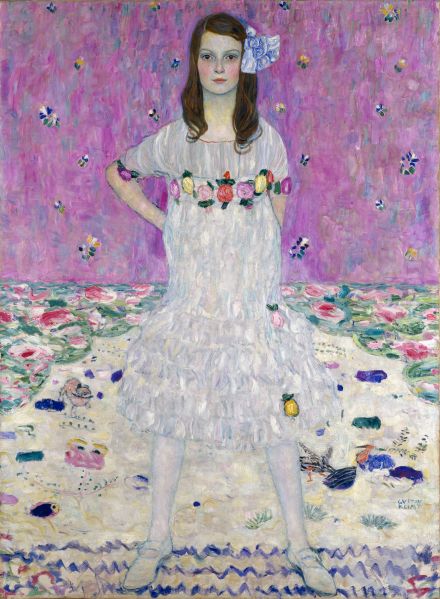 The works, ranging in age from 1899 through 1917, outline the ways in which Klimt adjusted his style over time and the great range of influences from which he pulled, including Byzantine art he witnessed during trips to Ravenna, Italy and the work of his protege, Egon Schiele.