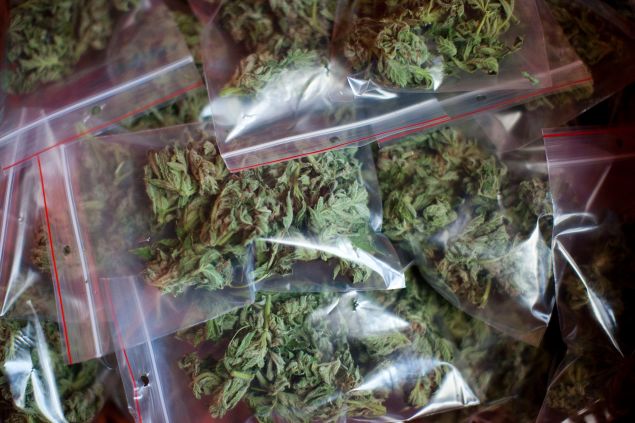 It ain't easy being green. Or historically it hasn't been, at least.
Pot hasn't had a very chill time of it in our culture—from the racist inception of marijuana laws early in the century, to the "Reefer Madness" of the midcentury, to the drug wars of the '80s. Now, ''Altered State: Marijuana in California,'' at the Oakland Museum of California, looks at the long, fraught history of getting baked in the sunshine state.
''We have designed an open and participatory experience to engage anyone who has an opinion or wants to learn more about the complex issues," surrounding marijuana and its consumption, legal status and role in our culture, Sarah Seiter, associate curator of natural sciences fro the museum, told the Associated Press.
The show, which has already gone up and will be on view until September 25, includes an art installation, sections on both the science and money behind weed as well as a ''Cannabis Confessional'' where you can do what you did in college: tell other people about how high you got that one time despite their lack of interest.
The exhibition took two years to put together and involved collaboration with over 100 contributors, according to the Los Angeles Times.
The organizers were also careful to not become like, the Snoop Dogg of the curatorial world. "Weed has a lot of fans," Seiter told the L.A. Times. "We didn't want to open ourselves up to criticism. We wanted to do our homework."
In November, Californians will vote on whether or not to allow recreational marijuana use in their state. If you're on the fence, go get some facts and hear about others' perspective, maybe. But as with many museum shows, the experience miiight be improved by, uh, partaking beforehand.