It's unofficially the summer of the Instagram-worthy ice cream concoction, with the most popular and expensive offerings raking in thousands of likes from thirsty food bloggers. These pricey treats are elaborate and difficult to eat–but for some of the more aesthetically pleasing desserts, they aren't as toothsome as a simple pint of Ben & Jerry's. (Seriously, though, have you tried their Core? It's a peak treat.) The 'gram winning cones, waffles and sandwiches might be worth the likes, but are they worth the calories?  To find out, the Observer investigated the most Instagrammed ice cream spots in the city, all serving up the latest trends in the frozen foods world.
The ratings scale is simple: The ice cream treats that photographed best received five out of five cameras and the ones that tasted best received five out of five spoons.

Ice & Vice is famous for experimental flavors (think Chili Lime Plantain Chip or black rice), idiosyncratic flavors ("Bath Salts," "Shade" and "Basic B" are popular ones) and collaborating with food bloggers. They began with 'grammers going crazy for their oversized marshmallows–now, they're upping the ante. Ken El, the gregarious founder behind the counter at Ice & Vice, was more than happy to discuss the slightly insane creations some bloggers create. In fact, he told the Observer that some bloggers will order whatever the most photo-worthy delicacy is, and then request a simple scoop to actually eat.
El whipped up an Instagram worthy off-the-menu treat. The pink coconut almond macaroon Konery cone was surprisingly light, with hints of marzipan. It was topped with a scoop of American Beauty (crème fraîche and rose petal jam) that's worth eating on its own for the rest of summer and/or eternity, and was arguably the best part of the elaborate creation. Then, because in the world of social media likes, that's not quite enough, there was a specialty Bruffin. The entire production was topped with the ultimate Instagram win–social media sensation Food Baby's ice cream, which was a bit much but certainly looked good for the camera. The scoop of ice cream was the winner of a blogger battle, made of Concord grape, donut soil, raspberry coulis and rainbow sprinkles. You won't look good eating this, but you will enjoy it as much as the likes you receive after posting pictures.
Ice & Vice received 3,777 likes when they posted a photo and the Observer received 237 likes. 


Black Tap is the clear frontrunner in the race to become home to Manhattan's most popular treat. Every time they announce another collaboration, people line up outside, waiting hours (even in the rain) to sample a creation that is so difficult to eat, that when I tried it, onlookers suggested different ways to attack. They are delicious, but if you truly attempt to consume an entire milkshake in one sitting, it's more than likely that you will have to be airlifted out to a hospital for diabetes. But, it was so decadent that I took the remainder home with me, after eating off the toppings, which were enough of a dessert on their own.
The Black Tap Cookie Milkshake is made with crumbled cookies reminiscent of a gingerbread man, chocolate chips, chocolate syrup, a cookie sandwich and an actual cookie, all loaded onto a vanilla milkshake. A Black Tap Milkshake should be eaten by every single person at least once–just prepare to wait approximately two hours, and bring at least a dozen people who want to share. If you're dedicated and don't mind waiting with the plebeians, two hours in line is a small price to pay for a good 'gram.
The Observer received 155 likes. 


The Wowfulls stand is tucked away at Smorgasburg in the South Street Seaport, and can also be spotted at the Williamsburg and Prospect Park locations. The traditional dessert is popular in Hong Kong, but it's only recently made its way stateside. Founder David Chan explained that it's extra pressure when visitors from Hong Kong stop by the stand, because they expect a flavorful, fluffy waffle that's still somewhat crisp.
The egg waffles are easy to tear apart once you reach the bottom, but otherwise it's ultimately difficult to deconstruct the treat so you can experience all the flavors at once. Wowfulls are bright, beautiful and worth trying for the photo opp they present, but both the ice cream and the waffles lack the flavors of other desserts on the list. Do it for the 'gram, but expect to want something a bit more toothsome after the likes start rolling in.
The Observer received 139 likes.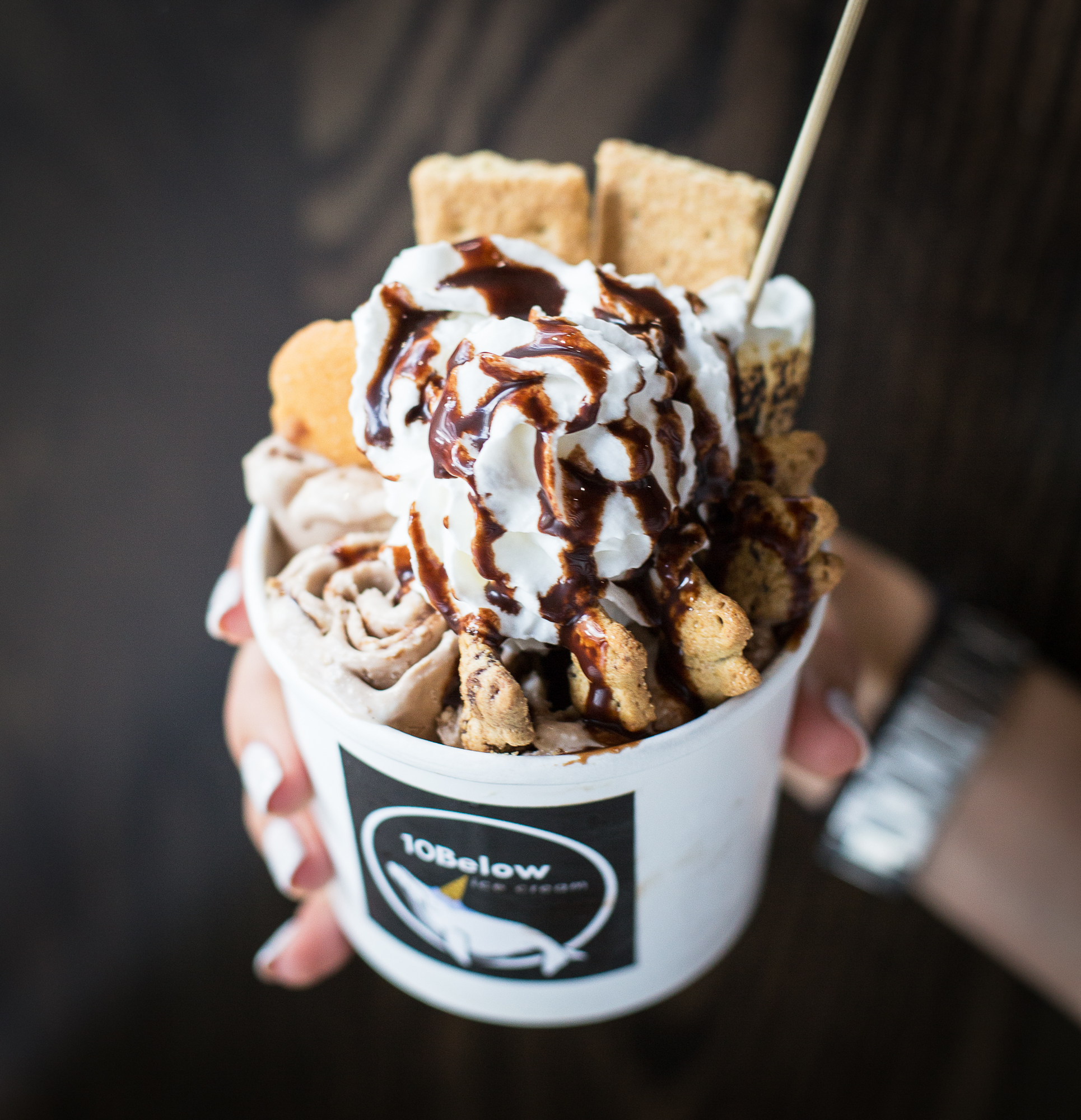 10Below jumpstarted the rolled ice cream trend in New York–and it's obvious by the lines pouring out of their tiny Chinatown shop–although they recently added a second location. Juicy Spot Cafe was technically the first one to bring the Thai craze stateside, but their social media presence didn't take off in the same way. Juicy Spot is less crowded (as in there's no line at all) and you're able to customize everything about your treat, including base, flavors and toppings. At 10Below, there are eight options to choose from, ranging from s'mores to a more traditional matcha.
The unique rolls are decidedly delicious, but not quite as rich as regular ice cream or flavorful as frozen yogurt. It is fascinating to watch them roll and Snapchat the entirety of the process. Video content makes it worth the Snap, but the rolls themselves need a little more oomph, especially since it can be difficult to see what they are once they're covered in toppings.
The Observer received 132 likes.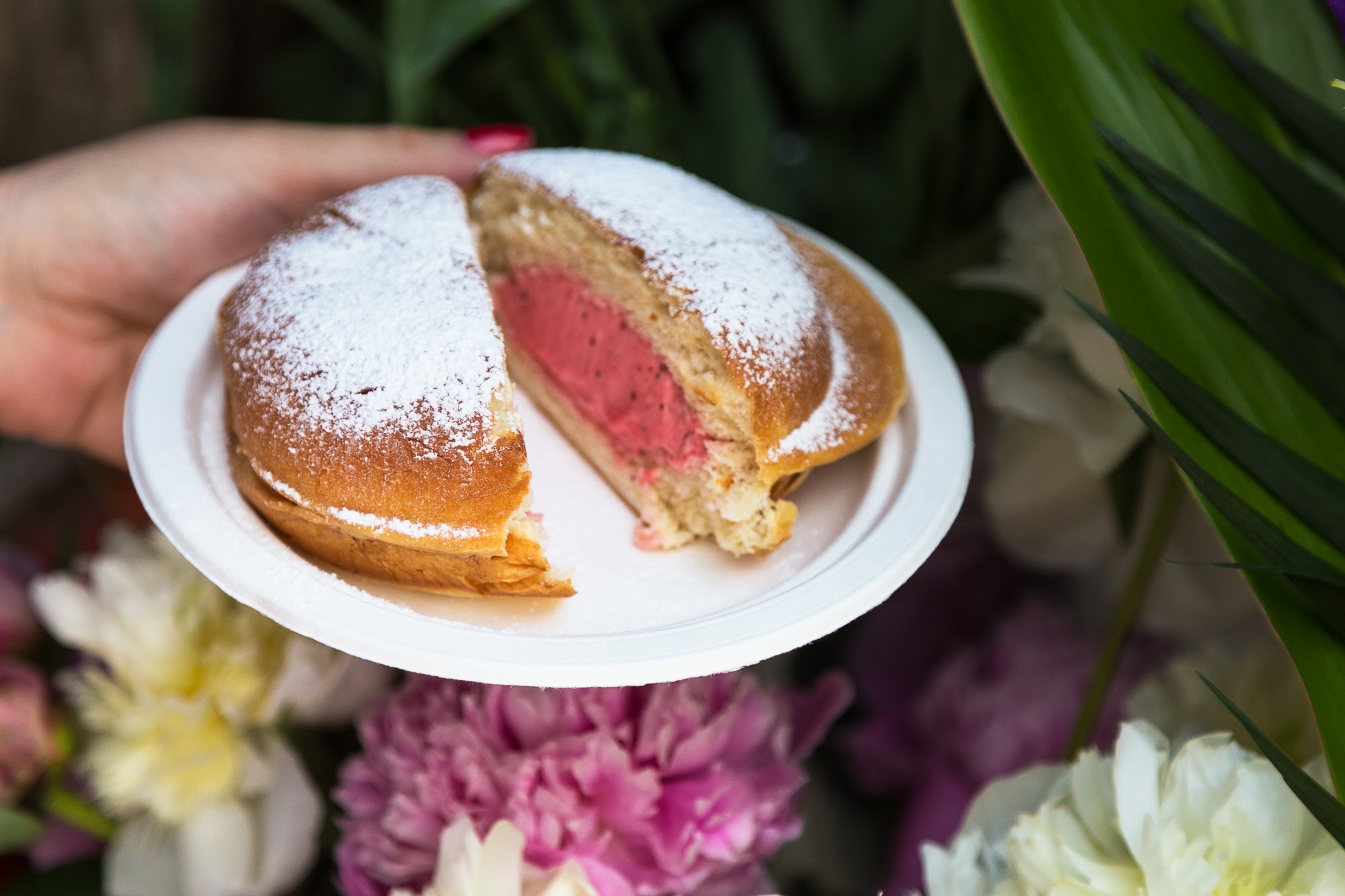 One of the most delicious things about indulging in ice cream is that it's deceptively light. No need to feel guilty about the calories you're consuming, especially if it's a fruity or floral. But with the hot gelato panino at Mo II Gelato it combines the best, and worst, of both worlds. The bread is light enough to make it an easy to eat sandwich, but the carb-heavy treat will certainly have you contemplating an immediate gym visit. Still, have a panini for a meal and you'll easily combine both dinner and dessert.
The strawberry gelato photographs best, but the dark chocolate and Nutella are the most delicious and decadent offerings, even if they don't look quite as edible on Instagram). Visit them in Italy or the new Gansevoort Market. And if you don't want to mix bread with gelato (although you should, and you should watch them make it on a panini press), you can always settle for a simple scoop–just don't expect to reach a dozen likes without a novel approach to ice cream.
The Observer received 123 likes.