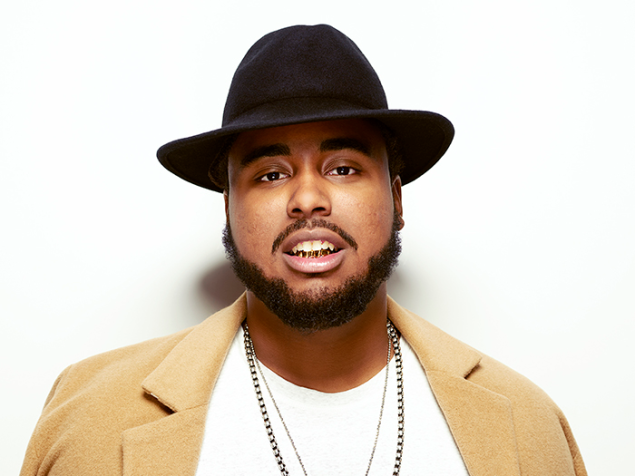 The breakout hip-hop smash of 2016, besides the one about pandas, is "Don't Mind." With its sing-alongable chorus ("She said "Hola ¿Cómo estás? She said Konnichiwa") and infectious melody, the track has rocketed Kent Jones from beat-making obscurity in Florida to the top of the charts.
By adolescence, Jones was a skilled jazz musician and soon parlayed his prowess into the world of hip-hop, winning important fans such as the mentors who would help guide his career, from producers Cool and Dre, to DJ Khaled. Despite various roadblocks, including getting a music scholarship yanked out from underneath him and a stint being homeless as a teen after his mother fell ill and lost the family house, Jones persevered to work on hundreds of songs before stumbling upon viral success with "Don't Mind."
In the middle of touring as support for of Beyonce's Formation tour alongside Khaled, Jones spoke to the Observer about how the track that would change his life came to be.
[youtube https://www.youtube.com/watch?v=n49qi-dU9IE&w=560&h=315]
Congratulations. This has to be a whirlwind of success for you. What I didn't realize is is that you started out playing piano as a kid? How did you get into that?
As a kid I played drums. Two years before ninth grade my mom was in this gospel ensemble and the music director allowed me to mess around with a piano even though I knew nothing about keys. So I started practicing with CDs and getting nice at it. He was showing me chord structures and I would run with them and started programming beats on this keyboard that ran on batteries that had speakers in it. I thought I was really doing it.
I had been writing rhymes on paper towels since I was a little kid, but never really took rap seriously. I was studying jazz music in my senior year of high school and it expanded my repertoire to the point where I was able to apply the same disciplines I used in jazz to hip-hop. The same disciplines in jazz, swing, big band, contemporary are the same things I use when it comes to hip-hop, rap, production, piano, writing…It's all the same.
It seems like lot of our most talented artists first started out studying jazz and use it as a bedrock. It's interesting to think that if you started off making beats, your sound would probably be different. Can you choose a favorite genre?
My favorite genre would have to be soul. Like, Earth, Wind and Fire, Michael Jackson, and that era. That's where my earliest influences came from. My aunt used to work out to the Thriller album when I was a kid, but I didn't get into hip-hop until later on.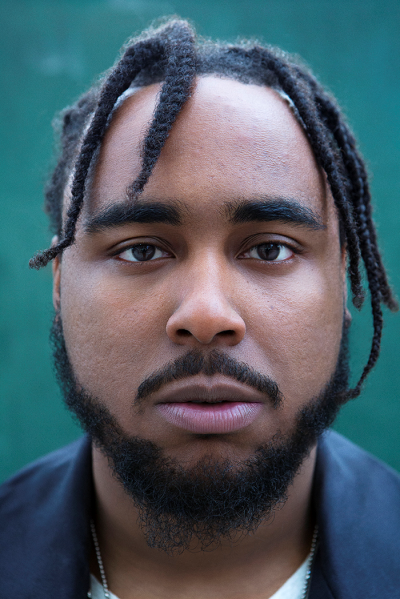 So you graduate high school in Florida and where do you go from there?
I went to TCC [Tallahassee Community College] to teach music. I actually got a scholarship to Florida A&M, but the music program got shut down that year due to an accident where a drum major died after a hazing incident. It was before I even got there, so I was praying music took me somewhere and if it meant that I was a lost cause to my family because I wasn't going to college, so be it.
What did your family think at the time?
They were like, "You need to stay in school! You need to get a regular job!" At the time, they meant the best for me but they didn't understand the vision that was placed in front of my life.
Just like God placed all these people in my life, God placed me in their life, too. It's crazy watching everything happen. Everything really happened for a reason. My mom is the only honest one, because she didn't understand but she's proud of me.
Now, most people think "Don't Mind" is your first song and an overnight success.
"Don't Mind" had to be my 400th song. I was in a small little room for four years straight making music and I didn't leave. Nobody knew who I was. I was doing beats for local artists for money and started making money. At the same time, [mentors] Cool and Dre were always in my corner. They didn't spoon feed me, but they allowed me to work in the studio when I was 18 and 19.
[youtube https://www.youtube.com/watch?v=nYDrnWnqp8M?list=PLUr2mACCOm7Pk9eR23lO9hT-Tuny68J8T&w=560&h=315]
Tell me about writing "Don't Mind."
It didn't even get a chance to get written down. I was making a beat and the hook was in my head, and then the next day I recorded it.
So you improvised it in the studio?
The key was to capture them with familiarity. [Singing] "You're telling me this, you're telling me that," is Barry White. The young people don't know what that is, but they like it because it's familiar. True music has a date and time on it, meaning it's timeless. It takes you back.
The old and the new is going to keep "Don't Mind" around. But I recorded that record and four other ones in the same day and it almost didn't make the mixtape because it was different and the mix quality wasn't there. Then everyone was like, "The song's fucking awesome!"
The mixtape comes out and what's the evolution of the song's success?
People started vibing to it and making videos to that song, meanwhile it wasn't even a single.
And for six months, Monday through Sunday, we were out at different clubs trying to get it played and working it. Every time we'd go to a club and play it, somebody would come and ask, "What song is that?" We got that response every night, from DJs to girls to the security people.
After six months we went to local radio with it and the phone lines exploded. That first day of radio let me know. And Cool, Dre, and DJ Khaled, they played their executive roles to a T during the rollout.
Now being on the Beyonce tour, what's it like being a part of that?
Speechless. I'm the only new artist on that performance roster.
I love arenas way more than performing in a club. My first show on Formation, the energy was high and I was ready to jump up there because the first date was in my home city of Miami. So I was ready. And even harder than Miami, Atlanta was going hard. The whole experience is…I'm speechless.