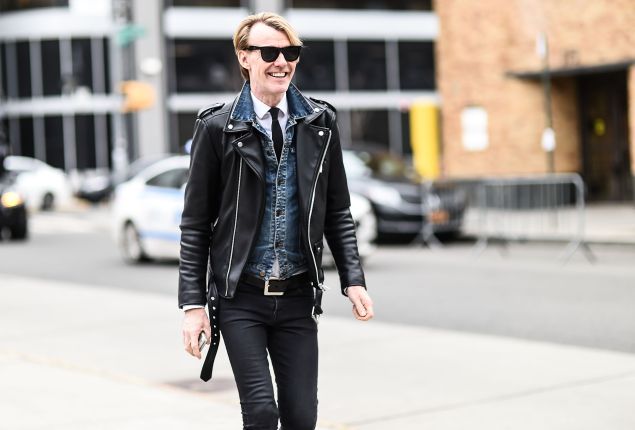 When he's not working in Dallas or relaxing in Detroit, fashion director and SVP Ken Downing is busy plucking designer threads at the shows and keeping an eagle eye out for breaking looks and trends.
Your Instagram bio says that you're a citizen of the world, but where in the world is your home base? I keep a house in Dallas that is supposedly my home base; I also have a country house outside the city. I'm doing a renovation on a historic mansion in Detroit right now, and I have a little pied-à-terre on Central Park West.
How often do you travel? Conservatively, I would say 85 percent of the time. My carbon footprint is beyond repair.
How do you approach packing? I'm the lightest packer on the face of the earth. I have a Coach leather duffle that's probably 18 or 19 years old, and I can cram more couture into that little leather duffle than you can even imagine. When I do long hauls to Europe, I have a flannel Prada duffle. I'm a big fan of soft luggage because it's malleable and it molds itself so that I can cram one more thing into it, if need be. I pack like most people make lasagna: I layer. I really maximize every inch of it.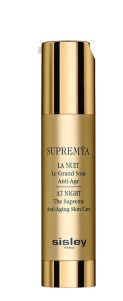 What are some pieces you always cram in? I love a good Saint Laurent jean because it can dress up and down. I'm always in Saint Laurent boots, unless I'm in a Gucci or a Prada. I'm a big Chelsea boot fan because again, they take you anywhere. I always have a leather bike jacket—no matter the time of year, no matter where I'm traveling—and reams and reams of skinny ties, from Dolce & Gabbana and dior (CHDRY). I got majorly into skinny ties when I was a punk rocker in the late-'70s and early-'80s, and I have nary veered from my love.
Do you have any in-flight beauty routines? You'll never find me sitting with a mask on an airplane, because you never know who you're going to bump into. But I am a huge fan of Supremya from Sisley because it's a really great moisturizer. I have a jar with me everywhere I go—it's my go-to cream 24/7. I love the La Mer Eye Concentrate. It just makes you look very awake and joyful. Eye creams are important, especially the older you get. I thought that age would never find me, but it certainly has.
What are your favorite hotels to crash at? I love the Lancaster in Paris, right off the Champs-Élysees on the Rue de Berri. I've been staying there for a very long time. It's quintessentially French, and the staff is super-charming and super-attentive.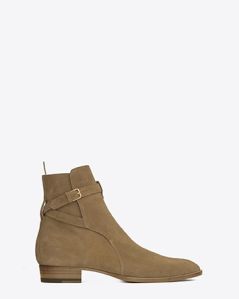 How do you make hotel rooms feel like home? I'm always realigning the furniture and adjusting things so they are centered to the room. Anything that is paper that I didn't bring to the room is hidden. If I were not in the fashion world, I would be in some form of interior design or decoration.
Who is your favorite travel buddy? I often travel alone, but when I travel in Europe I'm usually with Linda Fargo, the senior vice president and women's fashion director of Bergdorf Goodman. She calls me her travel husband, and she makes up for everything I don't bring, because she's a very healthy packer. I'm always making sure all of her big luggage gets off the conveyor belt in the airport.
Do you two do a lot of shopping together? Linda loves to shop when she's overseas, but I don't shop as much. If I do shop, it's because I need something last minute for a black-tie event, and I will dash into a certain fail-safe European boutique that begins with a Z and can be found in every city [Ed. Note: It's Zara]. I prefer coming home with a painting or some sort of treasure. Everything I find in Europe, we sell at Neiman Marcus—there's no reason to bring it thousands of miles across the Atlantic.
Do you have a favorite vacation destination? I actually don't take a lot of vacations; I get super-bored if I'm not being stimulated. I'm dangerous if I have too much time on my hands, so when I go somewhere, there's usually a project waiting for me. Recently, I've been spending a bit of time on my house renovation in Detroit.
Really, Detroit? It's a pretty amazing city because it pulled itself up by its bootstraps in the most positive way. There's a real return to great American cities that have fallen on a hard time. We all love the American dream and that can-do spirit that you can only find in this country. But I really feel that Detroit is the Soho of the '60s and '70s. Artists are moving there from all over the country, so there's a really explosive art scene in not only painting but also photography, pottery and ceramic. The Museum of Contemporary Art Detroit is fantastic, and the Detroit Institute of Art is spectacular. My favorite galleries are 4731, 555 and David Klein.
How's the food scene? A lot of great chefs are moving to Detroit. Selden Standard is one of my favorites and probably my top pick in Detroit. I also like Gold Cash Gold, Katoi and Café D'Mongo Speakeasy.