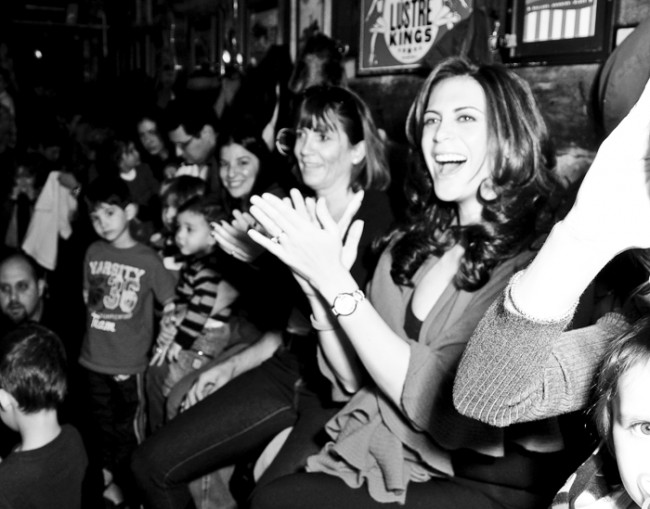 Most New Yorkers ship their kids away to sleep away camp once summer break starts and there's usually a nanny present to provide a makeshift camp, until it's time to hop on a bus to New Hampshire cabins. If you, however, have your children underfoot for a bit, it can be difficult to figure out exactly where to take them that's equally interesting for the grown ups–and most importantly, air conditioned.
Lyss Stern, the self-proclaimed "mommy mogul and tastemaker" of DivaLysscious Moms, is an expert on what to do with your kids to pass the time between camp, Hamptons visits and teen tours. Stern's lifestyle company plans luxurious summer events for kids and moms, combining fitness, fashion and entertainment, with the next offering at Camp DivaLysscious in the Hamptons on July 30 in Water Mill. The Observer talked to Stern to find out where exactly parents should take their children on those hot summer days, from museum day trips to ice cream socials.
Stern told the Observer that she takes her kids to air conditioned spots in the summer, so they don't melt in the heat. Some of her favorites are Children's Museum Of Manhattan, Museum Of Natural History, Dylan's Candy Bar (for a full day event, pair with a viewing of Willy Wonka), New Victory Theater, Lucky Strike, Chelsea Piers Field House and Kidville. If you're spending summer in the Hamptons, she suggests the Montauk Lighthouse Museum, The Sag Harbor Whaling Museum, Long Island Aquarium, Guild Hall, or if all else fails and the weather's miserable, a movie at the Hamptons Bays United Artists multiplex.
If you're sending your nanny out with the kids, they can head to Central Park, Coney Island or the local library. If they're bringing a buddy along for a playdate, try keeping them in the apartment, because at least there's air conditioning–but if they're getting antsy, there's The Craft Studio on the Upper East Side. And, if you're still searching for inspiration, Stern suggested exploring the city's sweets, naming Eggloo, Big Gay Ice Cream, Momofuku Milk Bar and Rice to Riches as favorites. After all, hot weather and small children is the ultimate excuse to indulge in daily treats.