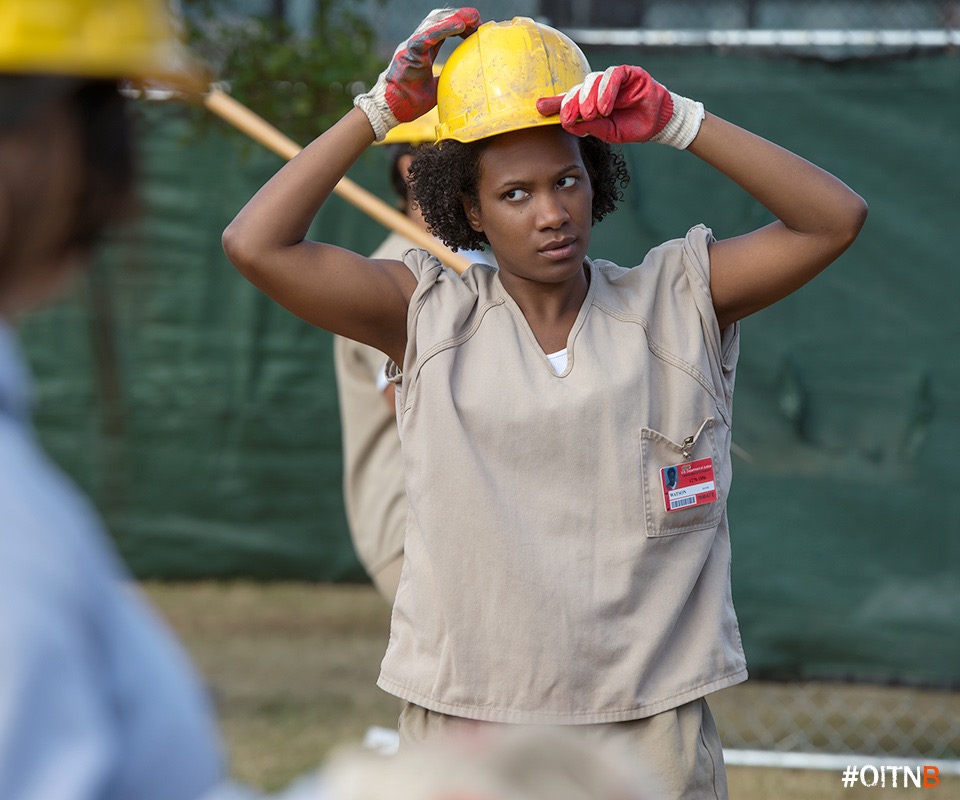 Vicky Jeudy, one of the inmates on Orange is the New Black, is known for being an up and coming track star on the show…until she ends up in prison. In real life, Jeudy favors kickboxing, bike riding in Central Park, dance cardio and Pure Barre–but her character, Janae Watson, inspired her to start training for a 5K. Now, the born and raised New Yorker is training for an upcoming 5k with Sean Penn's J/P Haitian Relief Organization foundation…all while filming for OITNB's next season.
Every New Yorker has a busy schedule, which is a convenient way to avoid gym visits–but at least you're not filming a television series on the side. Like the people who download From Couch to 5K but never use it, Jeudy was truly starting from the beginning, despite her character's knowledge of the sport. "I think before you start training for any race the most important thing is to start slow. I'd rather focus on my form, start at a beginner's level and prevent any injuries from happening. Sometimes we can get excited about a new fitness program and aggressively start and later ended up getting hurt, which can end up placing us a few steps back," Jeudy explained–which anyone who's ever paired PureBarre with SoulCycle in a single week knows all too well, after trying to find a chiropractor.
Some runners cut out all of their indulgences, like multi-hyphenate May Kwok, who gave up drinking pre-marathon. Others, like Jeudy, believe in a little bit of balance. "While I'm training, I try to greatly reduce my cravings for unhealthy foods, but I still believe in balance. If you eat right 85 to 90 percent of the time it's okay to indulge once in a while. My weakness are gummy bears and thin crusted pizza with light cheese," Jeudy told the Observer.
Janae Watson is often seen running on screen, whether in flashbacks or on the track, but it's more than just playing her that encouraged Jeudy. "What inspired me was fans telling me that Janae Watson is a great runner. Well, that is me on the screen running…It's not a body double. I've always been athletic and my brother was a track star in high school," Jeudy explained.
Jeudy plans her work outs weekly, and doesn't only focus on group activities. "Fitness can be done anywhere–from power walking the last 10 blocks to work, aggressively cleaning your home (I did that the other day) and performing your favorite activity that gets you moving," Jeudy suggested. However, for people who hate physical activity and cleaning, aggressive chores might be a bit much. Still, the next time you cancel your class for the day because you have drinks, remember that you could be filming, too.