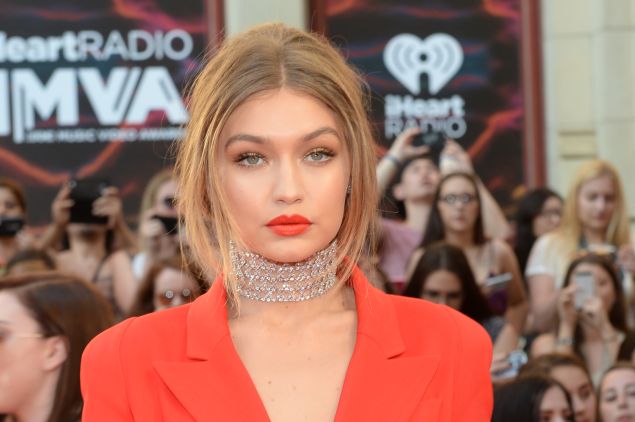 This summer, it seems that everyone who's anyone is wearing a choker necklace. Gigi, Kendall, Hailey, Zendaya and Kim–the list goes on and on. But much like many trends that originated in the '90s and have recently faced a resurgence (ahem, Juicy tracksuits and slip dresses) the choker is bound to face extinction in the near future. So is it possible to acquire that Fallon choker without shelling out $300? (You know the one, it's made from the perfect combination of leather and sparkling crystals and you're likely to discard it next month.)
Thanks to the new jewelry rental site Switch, it is possible. Not only do you get to bypass the wait list for that very coveted choker, but you don't even have to put down a security deposit or go through a credit check. And it gets better: you can hold onto the choker (or any bauble of your choice) for as long as you'd like.
With the tagline "designer jewelry without the commitment," Switch allows customers to choose from three borrowing plans, with the most reasonable one starting at $29, allowing you to loan out one piece at a time, going up to $69, for three pieces. Regardless of the package choice, every customer is entitled to free shipping and unlimited exchanges. And seeing how the brand offers cuffs by Hermès, earrings by Chanel and necklaces by David Yurman, we could see how those boundless exchanges will be put to good use. Once Switch receives your returned jewelry, your next selection will arrive within days, depending on availability. However, you won't want to misplace your Switch jewelry; customers will be charged 80 percent of the retail price on items that have been lost.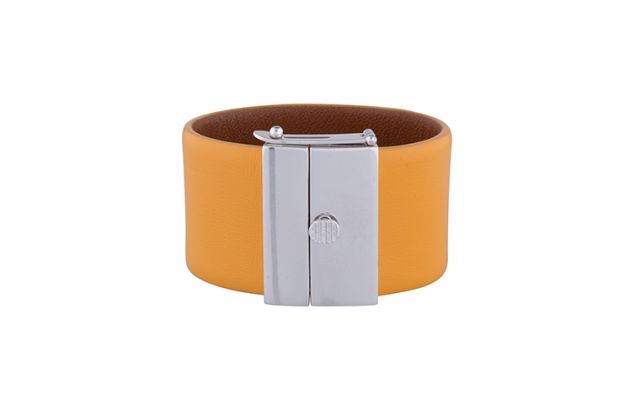 You might notice that there are currently no rings offered on the site. "Coming out of the gate, we wanted to have something for everyone without having to worry about different sizes–ring sizes vary across the board. But in due time, we'll definitely roll out rings," said co-founder Adriel Darvish. He started the company with his brother, Elliott, after getting a firsthand experience of the jewelry industry from their mother who is the designer behind the line Chains and Pearls.
"We saw that while her clientele loved her pieces, they often took days or weeks to decide whether to make a purchase. Because of its price point, high-end jewelry is not something you buy on a whim–it's a very calculated purchase," he told the Observer. So the brothers decided to create a platform that addressed both of those issues, and they've launched with brands such as Balenciaga, Celine, Eddie Borgo, Aurelie Bidermann, Dior, Dannijo and Pamela Love.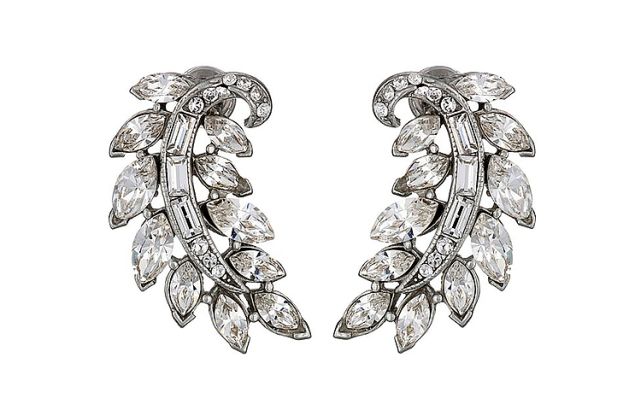 The product range is a mix of pieces that are simple and easy to wear to the office to over-the-top sparklers that are ideal for a wedding or a big night out. The fringed ear cuff from L'Arme De L'Amour is begging to be worn out to Top of the Standard while the Luv AJ chain necklace is the perfect addition to a T-shirt and jeans. While you won't find a ton of fine jewelry on this site–most of the retail prices for these pieces average $500–it's a reasonable way to spruce up your look, and update it in real time.