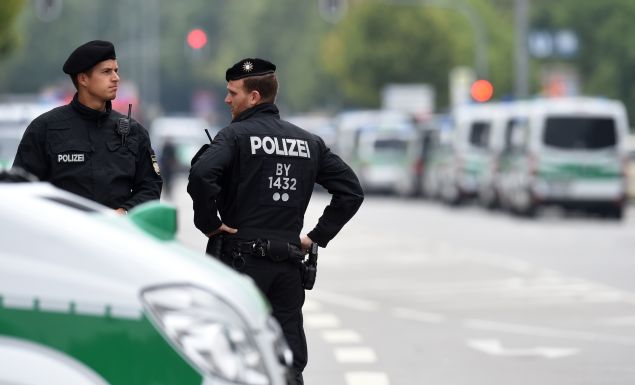 "Multiple Shootings in Munich, Germany," is captioning my television screen. Without awaiting confirmation, we all know that when the perpetrators are brought down, their names will not be Hansel and Gretel or Joachim and Wolfgang.
The United States Department of State will issue condolences and avoid mentioning the words "radical Islam." This will be another man-made disaster or incident created by disgruntled shoppers, just like the workplace violence perpetrated at Fort Hood.
Because this is a shopping mall in Germany and not in Israel, the State Department will not echo its mantra of urging restraint, and there will be no clumsy attempt to placate Islamic sensitivities by finding a moral equivalence between the shooters and their victims.
At some point, the administration will caution that this has nothing to do with Islam, and that overly stressing the Islamist component will be offensive to Muslims and give rise to similar incidents. The irony of this statement will be lost on those making it.
Some 300 Muslims left Germany to fight for ISIS and have returned. Ticking time-bombs waiting to go off.
One witness—herself a Muslim, with tears in her voice—told of the killing of children eating at McDonalds who were shot point blank by someone shouting Allahu Akbar. As a Muslim, the horror of the deed was all the more offensive because of the words—reminding us that Islam is not radical Islam.
The al-Quds Mosque in Hamburg was the setting for the 9/11 skyjackers. For years afterward, it sent fighters to Moslem wars abroad. In 2010, one of these who had joined al-Qa'ida was captured by the U.S. military and interrogated in Afghanistan. He gave up a "Europlot" focused on Germany, France and the United Kingdom.
When it comes to German recruits, there is the mistaken impression that those who have chosen to fight for jihad in Syria are mostly converts. This is because those who are fluent in German get positioned before the media's cameras. In studies cited by the Counter Terrorism Center at West Point, only 18 percent of those German Muslims who have chosen to go to Syria are converts. The majority are Muslims who were born and raised in Germany.
Whatever we think the benefits of the Western way of life are to Muslim immigrants and refugees, there is a lethal minority that finds the magnetism of jihad to be greater than the allure of Western values.
Lest we think that our Muslim immigrants and refugees are different, we should be mindful that the Somali community in Minnesota has served as a major pipeline to African jihadis. The community is caught between moderates who see this as an assault on their community and extremists who see the Muslim community in Minneapolis as a fertile field for recruitment.
Obviously, not all Muslims are extremists, but our failure to acknowledge the threat of radical Islam is as detrimental to our ability to deal with the threat as it is to tainting the Muslim community at large. For talking in euphemisms only leads a blurring of the difference between our neighbors and those who would, without hesitation, kill all of us.
This article was submitted to the Observer on Friday, July 22, 2016 at 9:43 p.m. EST.
Abraham H. Miller is an emeritus professor of political science, University of Cincinnati, and a distinguished fellow with the Haym Salomon Center, a news and public policy group. @salomoncenter