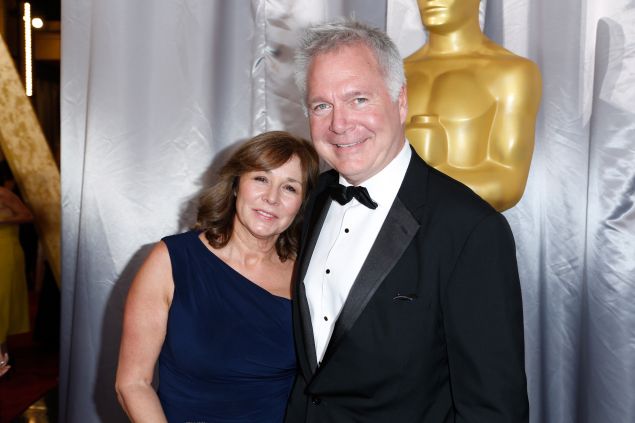 While many Hollywood film execs select sprawling Los Angeles mansions when looking for a new home, that doesn't appear to be the case for Jonathan Sehring.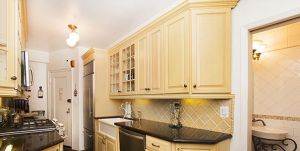 Sehring, the co-president of IFC Films and Sundance Selects, and his wife, Louise, have purchased a cozy one-bedroom, 1.5-bath condo on the Upper West Side, for which they paid $1.27 million–just a tad under the most recent $1.3 million listing price.
The prewar condo at 327 Central Park West isn't particularly showy, especially for a Hollywood exec like Sehring—other films he has produced include Boys Don't Cry and Blue is the Warmest Color. Still, perhaps the couple found themselves particularly drawn to this particular nook of the Upper West Side—or made the purchase as an investment (the couple has three children). Plus, the pair also owns a home in Mill Neck, New York, in Nassau County, per public record.
Their new apartment has a renovated, windowed eat-in kitchen with stainless steel appliances, per the listing held by DJK Residential broker Marcy Bloomstein. The master bedroom has an en-suite, windowed marble bath with a double sink. There are also lots of prewar details, like moldings and lovely arched doorways, as well as modern touches like extra closets.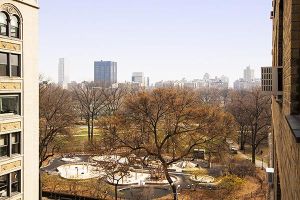 Per the listing photos, though, it looks like the unit, which the pair purchased from Laura Leon Cohen, might benefit from a bit of a…refresher, shall we say? Then again, it seems they were taken in the dead of winter at least from that tree with the rather sad-looking leaves about to fall off, so perhaps some more sunlight will help.
Plus, if Sehring was able to wait the twelve years to see the final, acclaimed product of Boyhood, we doubt he'll mind taking some time for renovations…