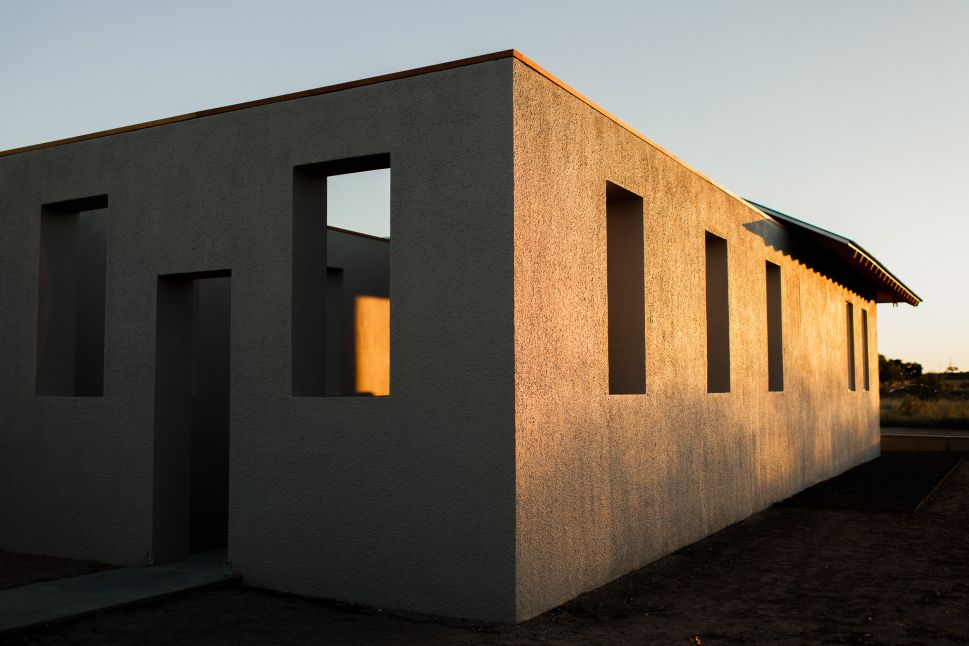 An event 17 years in the making unfolded in Marfa, Texas over the weekend. The arrival of 87-year-old Robert Irwin's permanent work, an untitled installation piece, was welcomed with two days of parties in the art-fueled desert town that is becoming more popular than ever before with nomadic visitors from around the world. The work resembles three connecting hallways bisected by a translucent screen, and utilizes natural light rather than his usual neon tubes.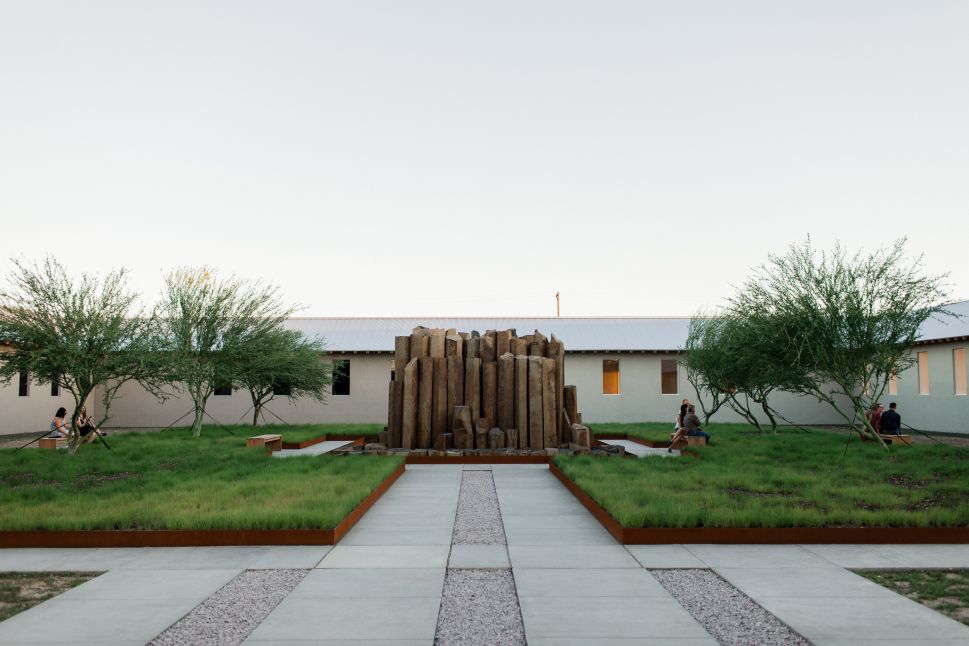 The festivities began with a seated dinner on Friday evening at The Chinati Foundation where 400 donors and board members dined and sipped Blanco on the rocks in one of the sprawling art hub's converted airplane hangars surrounded by mammoth concrete artworks. Attendees included siblings Rainer and Flavin Judd, the children of Donald Judd, who famously moved to Marfa, Texas, in the early 1970s in search of affordable land and buildings suitable for permanent, large scale works like Irwin's, which spans over 10,000 square feet.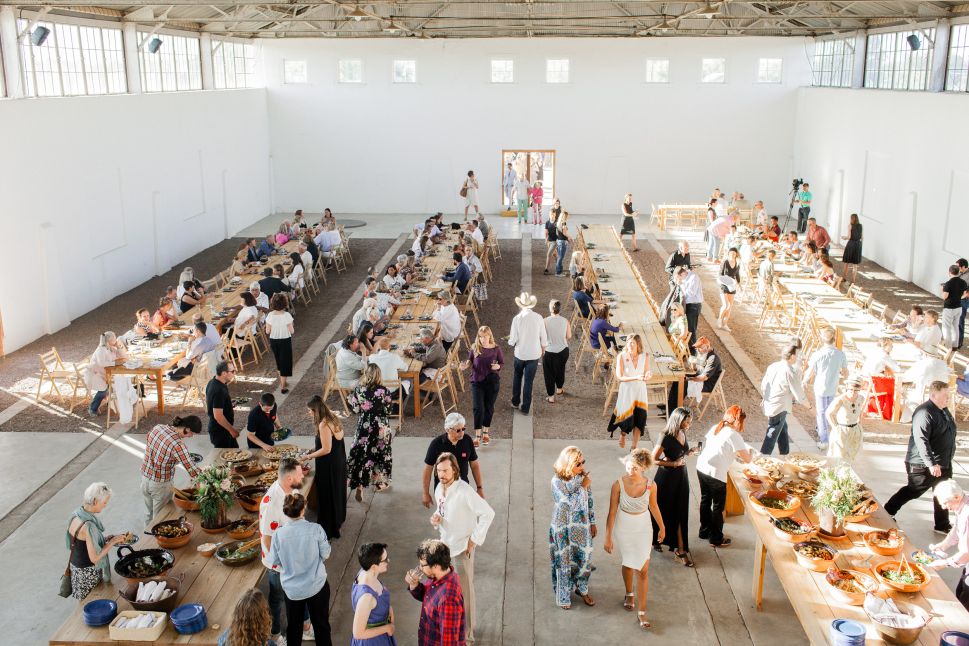 Both Rainer and Flavin have carried on their father's legacy as they sit at the helm of Judd Foundation, which oversees Donald Judd's former homes and workspaces that range from a five-story space at 101 Spring Street in Soho to a SafeWay grocery store repurposed as Judd's art studio in the center of Marfa.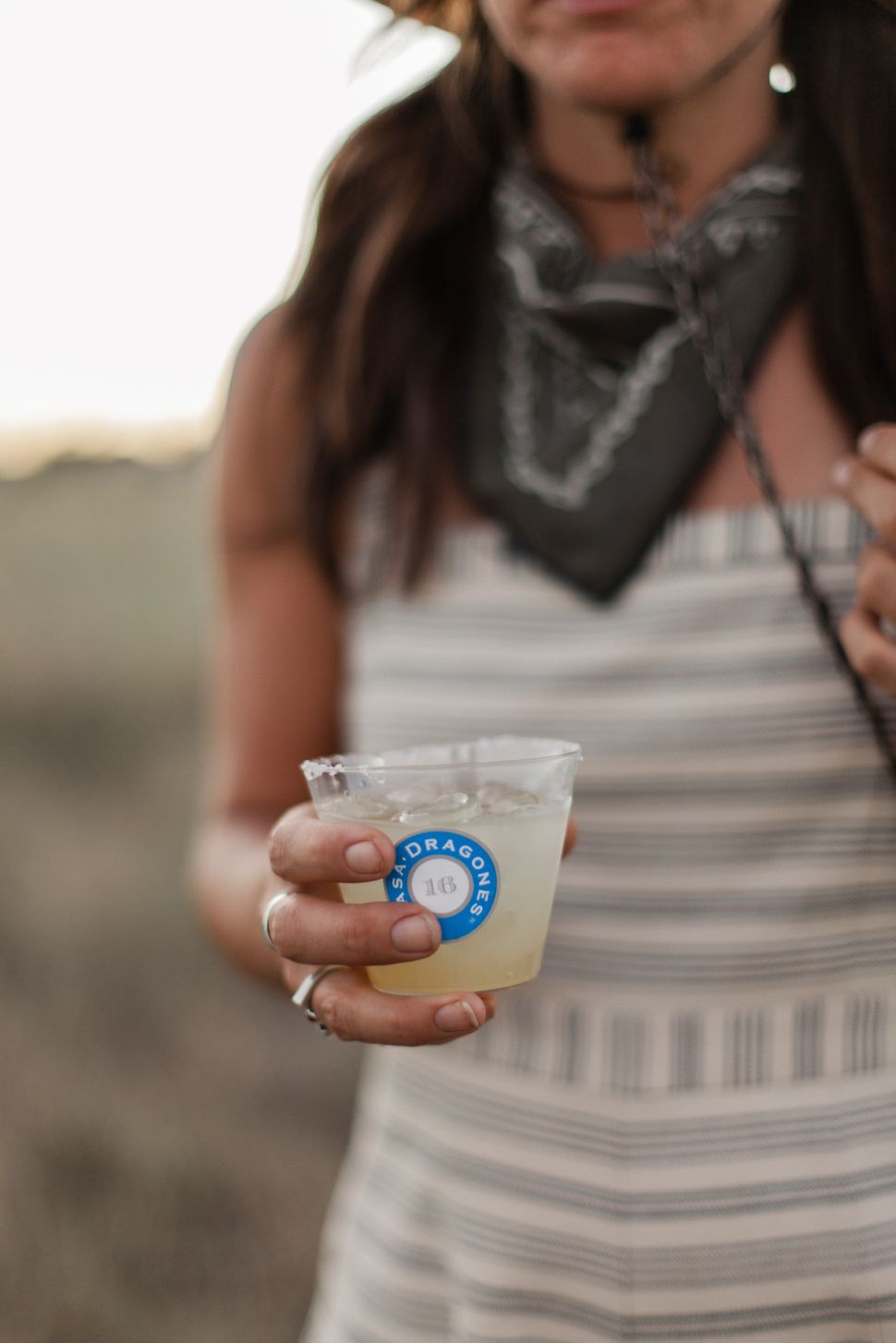 On Saturday, a public opening for the community took place complete with local barbecue and a mariachi band. The one touch of luxe came to the normally no-frills venue in the form of a mobile cocktail bar, converted from a vintage French delivery truck, courtesy of Casa Dragones. The tequila, created by media magnate Robert Pittman and spirits expert Bertha González Nieves in 2009 out of San Miguel de Allende, has a longstanding partnership with both Judd Foundation and The Chinati Foundation, the two largest attractions in Marfa, thanks to the creators' appetite for modern artwork, which extends further than Texas into Frieze Art Fair, The Armory Show, and beyond.
Casa Dragones is one of the lucky few brands that has cracked the code in catering to Marfa's art scene. "People travel to Marfa looking for an authentic experience—of the town, of the art, of the west Texas landscape," said director of The Chinati Foundation, Jenny Moore. As a result, the town's thriving art landscape is mostly devoid of any heavy branding or commercialization, but some expect to see it grow. "I don't think there are a lot of communities to compare Marfa to in terms of bigger brands coming to town," said Jamey Garza, owner of local handmade furniture and textile shop Garza Marfa. He, like many Marfa residents, decamped with his wife Constance Holt-Garza from their jobs in Los Angeles and San Francisco 14 years ago. "Casa Dragones is a little different because it's rare. It's not something you're tripping over everywhere, and I think there's really something to be said for that."