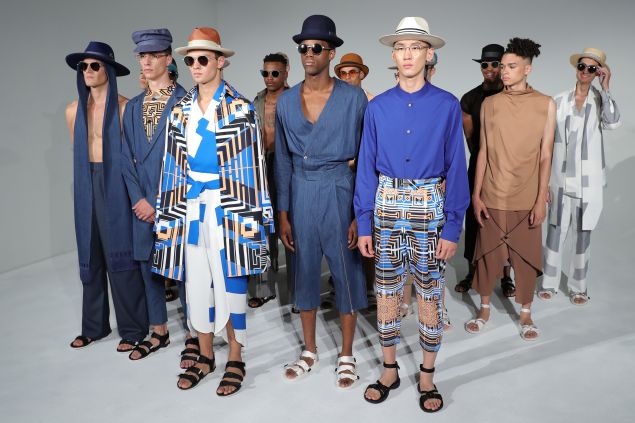 "Style—all who have it share one thing: originality," Diana Vreeland once said. This quote from the late, great fashion editor is no more applicable than during fashion week. And that's in reference to both the collections on display and the revelers taking it all in.
Of the fashion week crowd, designers win as the most creative creatures. With a desire to turn basic fabric into original works of wearable art, these creators are also required check a number of boxes: approval from the critics, intrigue from the buyers and lust from the shoppers. Often times, their search for creativity can overstep the boundaries of wearability.
While New York Fashion Week: Men's is still in the works, we've perused the collections to find the most inventive and creative (or just plain bizarre) looks to grace the runway. And we kept Vreeland in mind, applying her iconic "Why don't you…" format to some interesting looks seen at New York Fashion Week: Men's.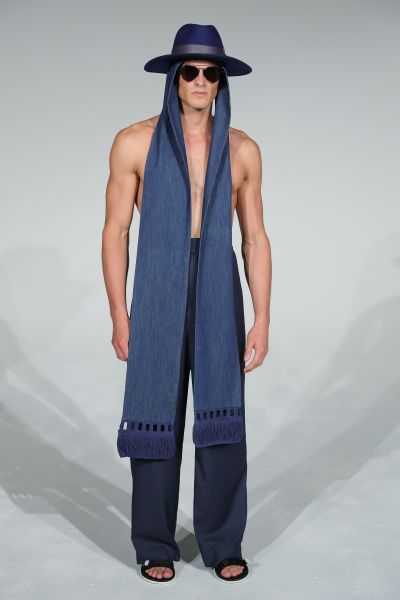 Why don't you wear a scarf on your head instead of a shirt?
Why don't you wear really short shorts and really long sleeves?
Why don't you tuck your blazer into a pair of casual shorts?
Why don't you roll your pants all the way up to your thighs?
Why don't you turn a hazmat suit into a two-piece?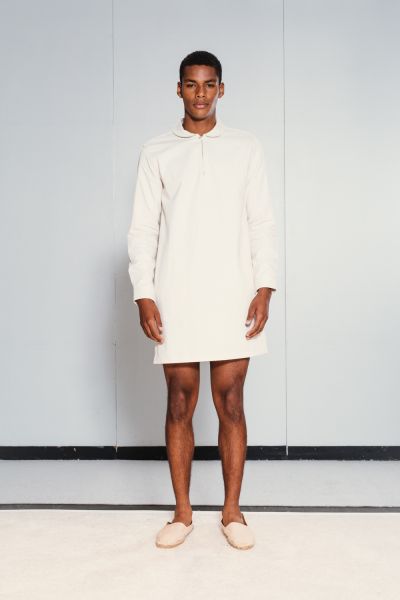 Why don't you wear a nightshirt during the day?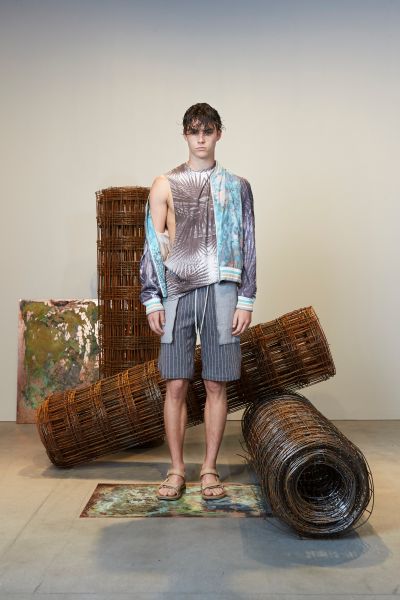 Why don't you wear your pockets on the outside?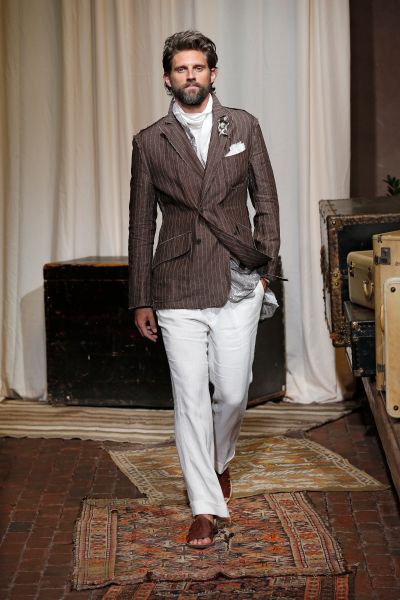 Why don't you pair a double breasted pinstripe jacket with sandals?
Why don't you shred your sweater hem to oblivion?